Top things to know amidst high demand of Magento B2B marketplace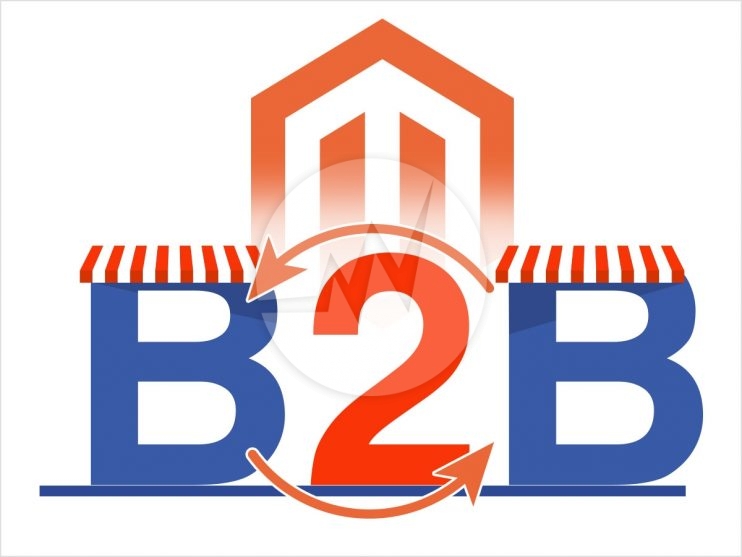 B2B ecommerce is rising and growing at the fastest pace. Amazon and Alibaba are among a few significant examples of growth in the B2B marketplace. The last 2-3 years have transformed the whole trend of online business. Almost every B2B business is selling on marketplaces now and many of them are selling in their own marketplaces instead of going to other established names, like Amazon.
The reason behind this transformation is a smooth and powerful business operation on marketplaces. The marketplaces are stuffed with all the new tools and features that offer an exceptional ecommerce experience to B2B.
Magento is very well known for B2B ecommerce marketplace development. It is a great fit for every type of business regardless of its product niche. Easy installation and a wide array of useful features make the platform perfect for ecommerce marketplace. The cloud-based Magento marketplace allows businesses to grab the opportunity and scale their business with merchandising features, omnichannel selling, multivendor multichannel selling, analytics, reporting, and seamless inventory management.
Explore this article to know everything about the Magento B2B marketplace and its sudden rise.
Modern Magento marketplace role in B2B
The new generation's business needs are different from traditional business. One platform cannot serve every type of business. There are different product niche businesses and their target audience is also not the same. Thus, every B2B business requires an altogether distinct marketplace solution to sell its products. Since Magento is a gen-next technology, it has everything you need to create your marketplace and scale your business.
Magento marketplace puts you ahead of your competitors

More often than not, businesses are opting for Magento marketplace because they want to be at the top of the charts. Off-late companies are adapting to new business strategies and growing like never before. Multi-vendor multi-channel marketplaces have given a refreshed, ultra-modern shape to the B2B structure. The Magento multi-vendor marketplace allows multiple vendors to sell their products and services under a single roof across multiple channels with data accuracy and desired UX.

Magento marketplace knows everything about your B2B requirements

One of the important reasons for the demand surge of the Magento marketplace is, that many businesses want to build their own marketplaces. Because it is a successful and yielding strategy to hold more customers by giving them precisely what they want. Magento multivendor marketplace offers a nicely designed, highly secured, and convenient shopping experience for B2B buyers. Also, a multivendor marketplace provides transparency in prices. Comparing prices from different stores is a challenging task wherein, the marketplace makes this work a breeze.

Magento multivendor marketplace increases your channel partners' sell as well

Magento marketplace not only boosts your business revenue by helping you grab your customers but you can also ask your channel partners to join the marketplace and sell their products as sellers. This way, your customers can get everything at your marketplace, and they do not have to contact channel partners separately for authorized products.

Magento Multivendor marketplace doubles up your sales

When you create a B2B marketplace, you include multiple vendors in the marketplace as sellers. They sell various products, which ultimately increases the traffic in your marketplace & it increases the sales. Take your online business to the next level with Magento user experience. Moreover, the vendors pay you a commission for letting them sell via your marketplace. In short, the Magento B2B marketplace is a beneficial investment for you.

Marketplace helps you to know the market trends and prepare accordingly

Magento marketplace helps you with analytics and reports to understand the shopping behavior of customers. You can identify which products and product categories are in demand and accordingly you can plan your sales strategies. Moreover, you can add more such products to the low and high budget segment. Product development plans as well can be made using analytics information.

Magento multivendor multichannel marketplace helps you secure a position as a market leader

It is good to own your B2B multi-vendor marketplace. Buyers keep coming to your marketplace for exploring various products & services and it gives good exposure to your products as well, which not only enhances the sale of your products but also the continuous growth can make you a market leader in the products of your niche.
These are a few critical reasons, why businesses have started opting for their own marketplaces and Magento digital marketing opportunities and when it comes to building a marketplace, Magento is one reliable name.
Building your B2B multivendor marketplace
You know the reasons behind the increasing demand for Magento B2B marketplace, but do you know how to build a marketplace?
Here is the good news, Magento has evolved with time to offer you more features and functionalities at the lowest investment and became less time-consuming as well.
Magento multivendor marketplace extension is easy to integrate with your ecommerce platform and it provides magnificent features to convert your ordinary ecommerce store into a fully functioning multivendor multichannel marketplace. You can hire Magento developers for any kind of customization and maintenance in your Magento ecommerce store.
Challenges of having a B2B multivendor marketplace
It is quite a fascinating idea to have your B2B marketplace and grow your business exponentially. Many businesses are expanding their operations across the world and enjoying the highest soaring revenue and profits. With myriad advantages, there are a few challenges in managing a B2B multi-vendor marketplace.
It is obvious that when you must manage multiple vendors, it can be troublesome at times. Not all the vendors are trustworthy. They might have products, services, planning, or any other transactional issues. Though, in the multivendor marketplace, the admin keeps an eye on all the sellers and orders. But problems and complications happen and you cannot help it.
It is hypothetical to have an ideal platform without any single issue. So, to avoid the vendors' issues, you need to have their quality check before you enroll them in your marketplace. You must set some criteria to get quality services from vendors or otherwise you can de-list the vendor.
Moreover, if you are operating across the globe, then you have to pay attention to changing local, regional, and national tax and banking regulations. It is a critical aspect that can affect the business severely. You must hire a professional to look after the tax and compliance facet for the smooth execution of business in all the locations.
Wrapping up
Every complex task is more challenging but its aftermaths are more rewarding as well. Running a single online store is easier, yet it has restricted audience access and limited exposure to grow. Whereas, Magento B2B multivendor marketplace has more opportunities to attract diverse organic traffic, earn more profits, and grow your business continually.
If you think, your business needs B2B marketplace, you should build a marketplace now. As mentioned above, many organizations are building their own marketplaces. Thus, soon it will become a garden variety.
As you know, Magento multivendor marketplace is reliable, productive, and easy to use, thereby Magento B2B marketplace is in high demand.
Before you build your B2B multi-vendor marketplace, do brainstorming for trouble-free operation and execution of your marketplace. First, check if your business needs a marketplace, then decide who will be selling on your marketplace, what will be shipping and return policies, how you will manage vendors and buyers, how you are going to manage local and cross-border taxes, etc.
Start your B2B marketplace with a clear vision and offer high-quality in terms of products and quality and there is no turning back for your business.
Are you planning to invest in Magento web development, Magento ecommerce development and other related web development services? Then explore our Magento web development services. We are happy to assist you with marketing opportunities for your existing ecommerce store or developing a new ecommerce store or require any type of ecommerce solution. We also provide Magento website maintenance services, Magento store maintenance and Magento application security audit.
If you have any questions or would like to know more about how Skynet Technologies can help your business to reach one step ahead, Reach out us through submit form & We'll get back to you soon!
Request for Quote