Unfold new possibilities for your website with Drupal personalization!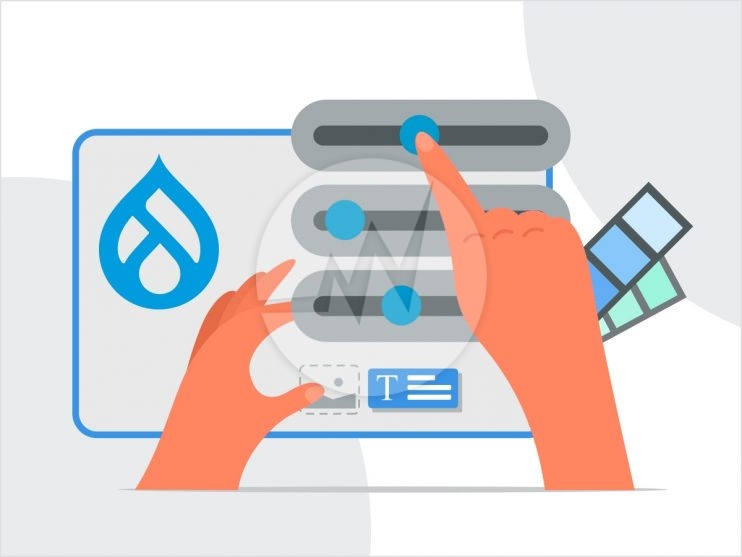 Website personalization is not new now, organizations are following personalization practices to grab more visitors and increase their sales. Every users have rush and they don't want to waste their time exploring unwanted stuff, they like getting precise suggestions and offers to buy their desired products.
Every platform that allows to create a website, is providing easy personalization tools or in-built features to unravel an amazing personalized digital experience. Drupal is leading the personalization race. It has taken website personalization to another level.
Drupal offers many options for content personalization. If your website is running on Drupal, you can build compelling and engaging content with its tools and provide that personalized content to your users to increase conversion and revenue.
Content personalization is done based on users' location, their age, gender, the device they are using to explore your website, previous shopping history, etc. So, the catch is your user's browsing history. But it depends on your website platform and how it manages the content personalization and holds your customers/ users for a long time despite immense competition.
Let's find out how Drupal makes your website personalization smooth and unfold new opportunities.
Drupal personalization for myriad new opportunities
Providing personalized content is not enough, you ought to offer the right content at right time to the right user. Then only you can expect a new height for your website. Drupal has a few personalization modules, that help you to create tailored content for your users.
EU Cookie Compliance Module (GDPR Compliance)
Drupal 8 and 9 both support this module. EU Cookie module does not personalize content for you, but it gives a start to the personalization process. For creating personalized content, you need users' demographics and other browsing histories. EU Cookie Compliance Module assists you to provide a customizable banner wherein you can ask your visitor to save their identifiable cookies. The cookies aid in collecting personal and other details of the visitors and accordingly you can provide them with personalized content. It is illegal as per General Data Protection Regulation to steal someone's information without their knowledge. Thereby, you make your website compliant with GDPR as well by using this module.
Menu Per Role Module
This module is a no-frills module, which helps you show or hide menu items as per user role. User role means if you are a new user, you will not be able to see the 'My Account' section in the menu, instead, you will get 'Register here' option. Menu Per Role Module was supported by Drupal 7and 8 and now Drupal 9 migration also supports it.
Acquia Lift Connector Module or Acquia personalization
The Acquia personalization module helps you to integrate your website with Acquia lift services, which allow you to deliver a personalized experience to your users/ visitors. It has a drag and drop UI to create personalized content and test user behavior in real-time. Moreover, Acquia lift has analytical capabilities for user experience analysis and many other creative features that make it an out-of-the-box personalization tool. Make your Drupal website design efficient for providing a brilliant user experience.
Smart Content Module
Drupal's smart content module enables anonymous and real-time web personalization. Different user role-based content is a breeze with the smart content module. You can display specific content to a returning visitor and optimized content to a mobile user. The smart content module evaluates the client-side conditions and accordingly decides what to show and which content to hide. Smart Content Blocks and Smart Content Browser features are included in the Smart Content Module.
Next-level personalization with Drupal
Drupal helps you in achieving next-level user experience with its in-house modules and many other third-party APIs for more personalization targeting options. Drupal personalization is successful even for enterprise-level app digital experiences.
The personalization modules help in anonymous targeting by browser condition, location, or other third-party variables.
UTM targeting is a traditional way of personalizing the Drupal site for demand-gen and ABM campaigns.
Micro (one question) surveys and user inputs are another way to start progressive personalization.
Performing A/B testing within Drupal and without using external tools help you to provide accurate user experience.
Acquia profile managers or external CDPs and data warehouses assist in tracking customer data completely.
Google Analytics integration helps to track campaigns and provide reports for better personalization.
Drupal Personalization and AI
The combination of Drupal and artificial intelligence is unbeatable. AI piles Drupal with extraordinary features that escalate the sales and profits of any struggling business. Digital experience and innovation & globalism are the keywords that make Drupal perfect for online businesses. Drupal's chat-bot API, support for the multilingual platform, deriving insights from the content, and many more other smart features help Drupal to meet dynamic business needs and make it future-proof.
Advantages of Drupal web personalization
Drupal is continuously evolving and providing new innovative solutions for your business. With Drupal personalization, your website reaches an altogether new height of improved and flawless experience. It offers you many advantages, such as
It increases customer loyalty: Personalization helps you gain customer loyalty. Apparently, many people re-visit a website that has personalized content for a particular user. When you personalize content, you gather data about your users and visitors. The data can be used in many ways for the benefit of your users. Thereby, users/ customers feel more connected with your brand.
It enhances user engagement: Engagement and acquisition are two important terms for online business. Website personalization aids you to achieve more user engagement through cross-sell, upsell, and customer loyalty.
It diffuses targeted ads to the correct segment: You can more efficiently broadcast your cross-channel promotional campaigns using data you collect from various resources about user preferences and the advertisements they click on. Irrelevant content lowers user response, whereas, personalized content gives you a more positive reaction.
Boost the business revenue: Drupal personalization always improves the conversion rate of your website, which eventually increases sales and revenue.
Wrapping up
In this competitive world, it has become a frequent practice to provide tailored online experiences to users and visitors to improve business. You are encompassed with the plethora of technologies but there are only a few which are capable to deliver the results. Aligning on a personalization strategy is easier said than done, but Drupal is all set to live up to your expectations with a crawl, walk and run approach to assist you on your road to personalization. And personalization certainly unfolds new possibilities for your Drupal website!
If you are looking for a Drupal website personalization, custom Drupal development, Drupal 9 migration, web development, Drupal commerce development and other related web development services, please explore our Drupal web development services! We also provide Drupal website maintenance services, Drupal migration and Drupal application security audit. For more information, please visit our Drupal maintenance services!
If you have any questions or would like to know more about how Skynet Technologies can help your business to reach one step ahead, Reach out us through submit form & We'll get back to you soon!
Request for Quote