Top proven tips to reduce bounce rate significantly!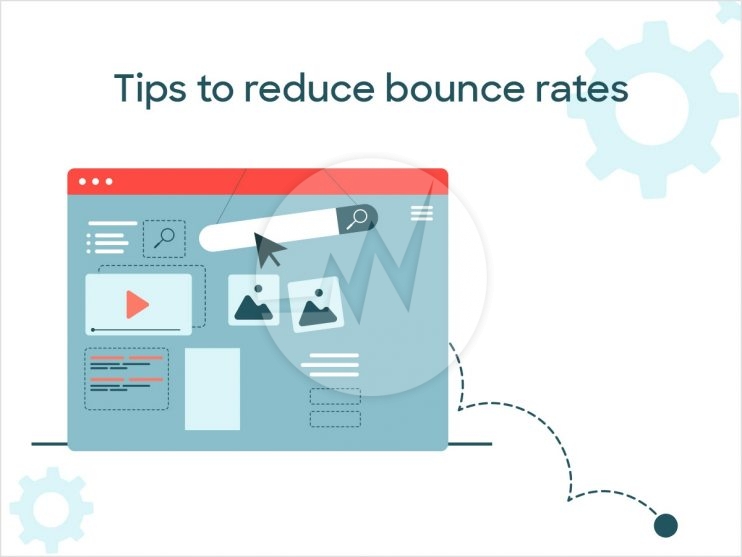 When you create a website and curate content for your target audience, what is your expectation from audiences? You surely want them to spend time on your website and take positive actions such as buying a product, subscribing to the services, registering themselves, etc.
But what if they do not spend time on your website and leave it in a few moments only What do you think, why they should stay longer on your website? Have you ever tried exploring your website from a user point of view?
Remember one thing, the more cluttered, vague, and confusing your website is, the harder it will be for your audience to take the action you wish for. So, your focus must be on offering clear, navigable, and minimal design, if you wish visitors to spend time on your website and explore it thoroughly.
A useful design enhances the user experience and engagement, which improves bounce rate as well. Despite getting significant hits in a day, not every page of your website is performing well. Don't you think, it is a matter of concern? If you wish to get rid of this problem, then read this article and find out the best ideas to reduce bounce rates.
What is bounce rate and why you should focus on it?
To put it simply, when a user lands on your website and does not interact with any of the elements and leaves the website without exploring it, is the bounce. And bounce rate is the percentage of how many visitors bounced your website as compared to visitors that visit the site.
Google Analytics helps you calculate the bounce rate using the below formula.
Bounce rate = Visitors who bounced visits/Number of total visits
Bounce rate is the barometer to check the success of digital marketing tactics. Even if people are coming to your website but not engaging, implies there are some severe issues. It is indicating that you might be attracting low-quality traffic. Therefore, find out the source of traffic (PPC (Pay Per Click), social media, etc.) and unearth the exact problem.
In short, you need to pay attention to bounce rate because it tells you a lot about website and marketing bottlenecks. Once you know these impediments, you can work and improve them.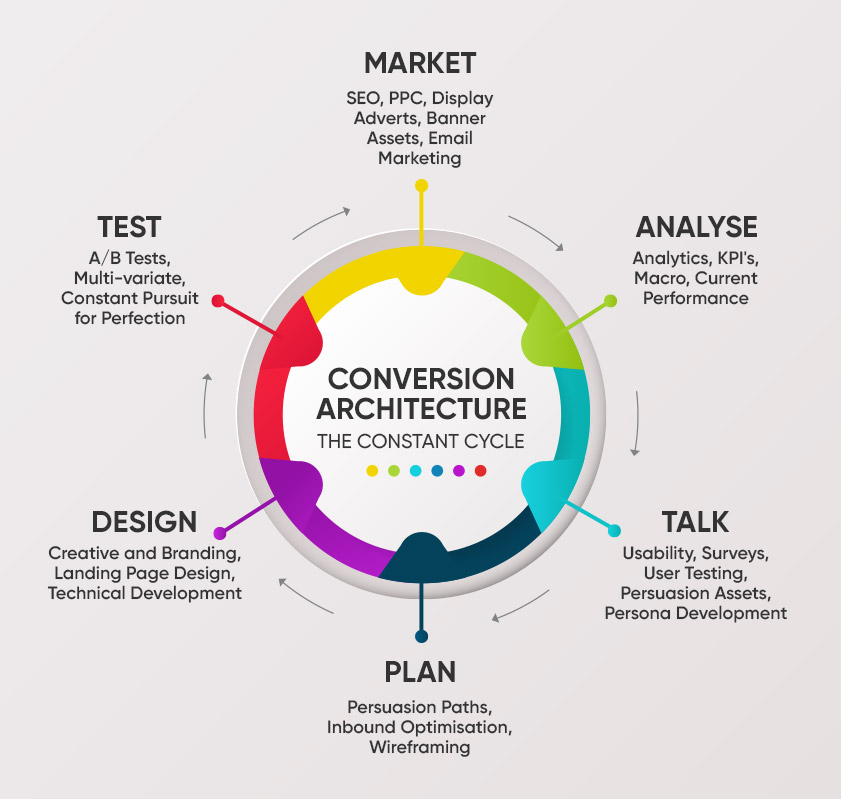 How to reduce the bounce rate?
Let us pinpoint the causes of higher bounce rate and try to find solutions to fix them.
Check your Google Analytics configuration
Before you start rectifying other issues, find out if your Google Analytics account configuration is correctly done or not. If the configuration is not done properly, you may get skewed results, a too higher or too lower bounce rate.
Check your Google Analytics tracking code, goals and events, and integrated analytics plugins. You can verify this in real time as well.
And if the Goal is not configured correctly then Google Analytics will not be able to track all the events properly and you will end up finding higher bounce rates. Also, check if other plugins are not triggering Google Analytics. This might skew the bounce rate as well.
Improve the quality of content readability
These days people do not read content, they skim through it, and therefore mostly bounce rate is higher because the content is not easily readable.
If your content has large blocks of text, it is difficult for users to glance over it and find out if it has anything useful or not. Therefore, publish the content keeping readability in mind.
Use correct headings and sub-headings. Write short, precise, and on-point paragraphs.
Put relevant images and graphics in between the text.
Examples usage to explain difficult points is a good practice.
A table of content with clickable links works well, people can directly jump to the required point. Interactive content increases the engagement of users.
Use exit intent pop-ups
Pop-ups are essential for increasing conversions. However, relying too much on pop-ups can ruin the UX of your website. Pop-ups are the most annoying factor for users at times and eventually, they become one of the prominent reasons for higher bounce rates.
Users land on your website for some essential information, they might be in a hurry, but frequent occurring pop-ups distract and disturb the users. Thereby, they bounce from the website. Exit intent is a good option to use because they appear only when the user is about to click on the exit button. The exit-intent pop-ups are not intrusive, yet they do their work in the desired way.
Add intriguing CTAs (call to action)
Every page of your website needs to have a clear and compelling CTA. Many organizations lack correct call-to-action and face higher bounce rates.
To reduce the bounce rate, try to put attractive, clear, and easy-to-spot CTA. Do not let the users guess what to do next, instead prompt users to act.
Place the CTAs above the fold area, so that it is easily visible.
Use bold text and eye-catching colors.
Be confident and use commanding words to tell users what to do next.
CTA must clearly be indicating what will happen if a user clicks on it, for example – get a quote, buy now, sign up, etc.
Moreover, try not to confuse your visitors with more than one CTA on a page.
Keywords that target the right audience
Your website bounce rate might be higher because you are not targeting the right audience. There might be traffic on your website, but not the targeted one. Despite having relevant content and good UX, the conversion is not happening because you are targeting the wrong people.
Research the high-value keywords and compose content around them. It will help you to bring high-quality traffic and decrease the bounce rate.
Optimize the website for mobile
Mobile traffic is crucial! A substantial number of web traffic comes from mobiles. So, if your website is not optimized for mobiles, keep the optimization on priority to reduce the bounce rate. Mobile search engine optimization can enhance conversions, reduce bounce rates, and enhance website traffic and visitor experience on mobile devices.
Focus on website speed
The longer visitors must wait for website loading, the higher the bounce rate will be. There are ample websites with similar content and products as yours. If the website loading speed is more than 2-3 seconds then people will not likely stay and wait to download the page, rather they click on some other website link.
Google also pushes down such websites in search results that have low performance and speed issues. Thus, optimize the website for speed and improve the bounce rate.
Try to have a multi-lingual website
If your target audience is international users then having a website is only one language can increase the bounce rate because despite English being spoken across the world, many people still struggle using it.
Therefore, use plugins that can help you translate the website into other languages. Many platforms have in-built multi-lingual features like Drupal. If feasible, you can switch to such platforms as well.
Internal linking
Internal links provide a better structure to your website and make it easy to connect with relevant pieces. When you add a relevant link in content, users do not have to look around, but the information is just a click away.
These internal links not only reduce bounce rates but also help in securing good ranks in SERPs (Search Engine Result Pages). However, do not just spam the links for the sake of internal linking, put the link wherever it is actually needed.
Add related posts
Likewise, internal linking and adding related posts help in reducing the bounce rate of your website. Related posts assist users to find more of your content and engage them for a longer span.
You can place the related posts at the bottom of the page or at the side bar of the page because users will likely click on the other post when they will finish one. Adding them at the top or on the side can be disorienting. And this is not just for general content, it can be used in ecommerce as well by adding 'suggested products' or 'products frequently bought together' to upsell the products. The idea also helps to reduce the ecommerce store bounce rate.
Website must be easy to navigate
Unclear and confusing navigation is one major issue that increases the bounce rate of your website. Navigation must be logical and comprehensive, thereby, users can explore the website and get what they are looking for.
Navigation reflects user behavior. You can track these behaviors using different tools such as HotJar. Unearth what areas of your website get maximum interaction and what is the click-through rate. There are many tools help you to find high and low activity areas. Accordingly, you can improve engagement in low-activity areas as well.
Also, track events using Google Analytics and use all the data to improve the navigation of the website.
Eliminate all the broken links
Broken links work as a repellent and force your visitors to leave the website, which increases the bounce rate. With an old website, broken links are inevitable. Google Search Console and regular SEO technical audit can help you to locate broken links. Once you locate them, find out the right way to fix all the broken links to improve the UX of your site. You can add a redirect, replace the link, and remove it.
Make sure ads and auto-play will not distract the users
Advertisements are a reliable source of revenue, but they can be disturbing for users and can ruin the UX, which will eventually increase the bounce rate. Similarly, auto-play videos suddenly come from nowhere and divert users from the main content.
A/B test for bounce rate will help you to find the best way to use ads and keep the UX intact.
Are you all set to vanish the bounce rate issue?
Bounce rate is an important metric to measure the UX of your website and how well the marketing campaigns are performing. A higher bounce rate directly impacts the conversions and hence ROI (Return on Investment). For a single-page website, it might not be a severe problem, but a large website with many pages cannot afford a higher bounce rate.
Try the above-mentioned tips and get rid of the bounce rate problem. So, what are you waiting for? Our experienced team would be happy to assist you. We provide complete solution of web development and maintenance, ecommerce development and maintenance, SEO services and more.
If you have any questions or would like to know more about how Skynet Technologies can help your business to reach one step ahead, Reach out us through submit form & We'll get back to you soon!
Request for Quote