Magento 1 to Magento 2 Migration: A Proactive Opportunity to Boost Online Store Performance!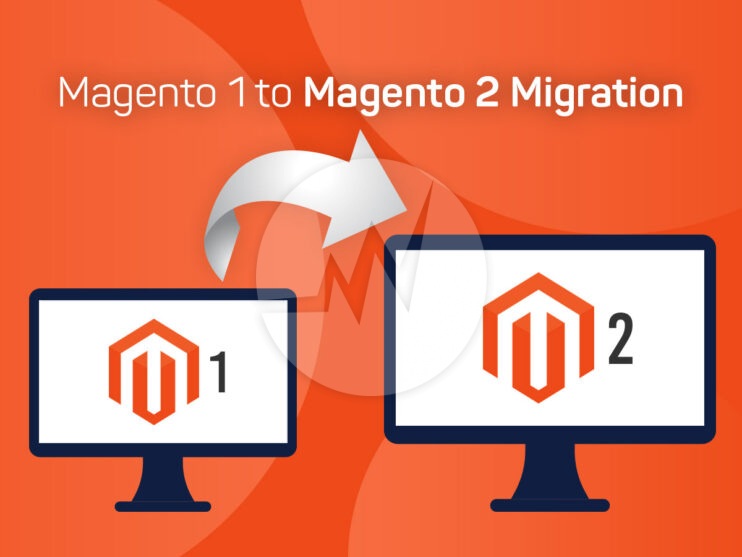 Most online shop developers are probably already familiar with this: from June 2020 there will be no support for older Magento versions. But what exactly does that mean for online shop developers & how can the migration from Magento 1 to 2 become a great opportunity?
"Older Magento versions" – which version meant? Magento Commerce 1.x, Magento Open Source 1 and older Magento Commerce 2 versions exactly mean here. The deadlines for the different versions are different: for some versions, there will still be quality and security updates until June 2020, but for some, there will only be security updates. To continue operating an online shop, Magento 1 to Magento 2 Migration is a bit more complicated, but with the appropriate experience, it is not a problem. The update to Magento 2 requires complex replatforming and is therefore not the same as a simple update. To carry out the update, the Magento 2 is first set up. Then all data such as extensions and themes of the old system are migrated and adjusted. This can take a long time since individual optimizations often have to be carried out.
Magento Migration Benefits
The basic version for Magento 2 has complete revised. Many functions have been newly implemented, such as the full-page cache for a better ranking in Google, interfaces for faster digitization or the mobile-optimized display of the shop.
Replatforming thus offers the chance of a complete relaunch of your ecommerce website or online store including the adaptation of the web design and the addition of new features. In this way, the online shop can optimally adapt to the latest online standards. The update to Magento 2 is not only necessary but also an opportunity for your ecommerce business. So, lose the fear of the update and see it as a start-up aid for better performance, because other Magento shop operators also use your chance to improve the market position through the updated system.
Tips for Sequential Magento Migration:
First of all, the status of the ecommerce website or online store should be analysed. To do this, use all the tools available to you. The Magento Reports can be used to check, for example, which products were bought most frequently, what users frequently search for in the system or which products were poorly accepted by customers. Take the opportunity to check the server monitoring at this point: How does the online shop perform under high load? Are there any peaks in utilization?
Web analytics service tools such as Google Analytics provide information about where visitors come from and how they interact on the system. Analyse your target group. Find out what your customers are looking for and use it as a guide. Are there features that your visitors might miss? Is your offer tailored to your target group? Can you make the buying experience easier and simpler? Can you improve the user experience and optimize usability? Use the update to stand out from the competition in the course of the necessary migration. Check out the top ways to get the best Magento 2 migration service for online store! Check out the top ways to get the best Magento 2 migration service for online store!
Replatforming of the Old Magento 1 Store
Since the migration of the entire online shop to the new system is very complex, it makes sense to prioritize the steps in advance. Which functions have to be implemented in any case because they are indispensable for the online shop? Two factors should be considered here. On the one hand the business value of the individual features and on the other hand the cost-of-delay – how much does a feature cost if it only appears on the new system later or not at all? With these two factors in mind, you should consider which functionalities need to be prioritized. Then the replatforming can be implemented agile and gradually in project sections efficiently.
In addition to the various features and extensions, all important data must of course also be transferred to the new system. In addition to product information, possible download files and the like, customer data should of course also be considered here. The customer accounts including the passwords are essential so that customers can find themselves in the new shop and continue to use it normally. Pages indexed on Google should be found under the same URL. If the URL structure changes, URL rewrites must be set up in order not to lose any traffic.
The 10 Point Plan for A Successful Migration
Analysis of the current situation
The choice of the service provider
Development of the migration plan (strategy, optimizations, extensions)

Do you want to integrate a new payment provider?
Would you like to change the structure of your online shop or optimize the user-friendliness?
Would you like a facelift or a new individual web design?
Which functions come first and which functions need to be reconsidered and revised?

Backup of the existing database (product data, customer data, etc.)
Transfer of data to the new system
Implementation of additional functions and extensions
Adaptation of the design through standard themes or an individual web design
Frontend development of the new design
Testing the new system (SEO traps, data structure, functionalities)
Go Live.
Quick Shot to Improve Performance of Magento 1 to Magento 2 Migration
So, there is a lot to think about when moving from Magento 1 to Magento 2. Since a one-to-one transfer of the data cannot take place, a corresponding time must be scheduled for the move. With test phases, prior analysis and planning, such an undertaking can take 6 months. If your shop also needs to be migrated to Magento 2, you have to start quickly, because support for Magento 1 is only a few months away. Experienced service providers are a great help here, because they ensure that everything works smoothly when the new shop is launched.
Do you have questions about the migration from Magento 1 to Magento 2 or do you need support with your e-commerce project? Feel Free to Contact Us and get to know us.
If you are looking for magento 2 migration, magento replatforming, magento ecommerce solutions and more, Please explore our magento ecommerce services! We also provide magento website maintenance services, magento store maintenance and magento store upgrades services. For more information, Please visit our magento maintenance services!
If you have any questions or would like to know more about how Skynet Technologies can help your business to reach one step ahead, Reach out us through submit form & We'll get back to you soon!
Request for Quote