Top Ways to Get the best Magento 2 Migration Service for online store!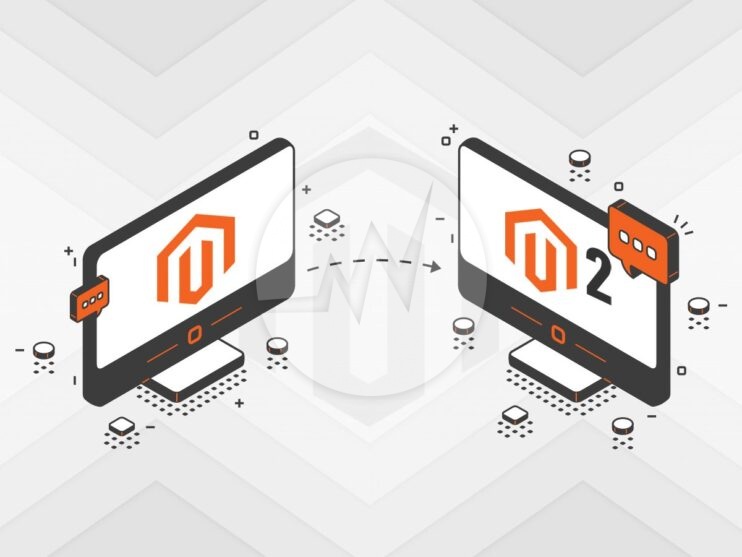 Choosing the right Magento 2 Migration Service is the need of the hour. This decision can make or break your ecommerce journey! Magento 2 is a magnificent platform that gives a bunch of features and facilities to its users. The right use of this powerful tool can bring visible growth to your ecommerce websites. Hence, it is very important to choose the top Magento 2 Migration Service for online stores!
Ecommerce websites and entrepreneurs have a vision of consistently scaling up their business and sales through online presence. Magento renders dynamic sustainability that helps you reach this level easily and quickly. But why settle with less? If you wish to make the most of the powers of this platform then upgrade your devices to the brand new Magento!
Understanding the Magento Migration
Magento migration is essentially a process of changing, updating, and migrating your online store from outdated or previous Magento 1 version to the latest version of Magento 2. This is done to take the advantage of all the enticing pros of Magento 2.
In the Magento migration process, the store goes through a holistic migration of items and products, company orders, users, customers, and many other store data variants. That's why you should have a look at some Important considerations for Magento Migration Services. The Magento medium is capable of enhancing the existing features of your system and gives you the perfect user support. However, to go beyond the usual, you need to migrate the existing website to none other than the Magento 2 system. If you fail to support the Magento 2 Data Migration, you may fall prey to a handful security issues on your website.
You will find various Magento developers rendering a vast platter of Magento Migration Services. But to make the best choice is the main deal. Refer to the points below to come across the top Magento 2 migration providers who are the best suitable for you!
Key Points to consider for Magento 2 migration:
1. Expert Magento migration to Your Rescue
Magento is such a platform where expertise of the channel can lead to a well justified use of it. If the provider is not that well versed with the Magento functionalities, then it is possible that you may fall short of making the most of it.
Hence, make sure that your provider is certified in Magento Migration Services and possesses years of dedication in the field. Having in depth experience about the Magento platforms acts as a cherry on the top if you wish to upgrade Magento 1 To 2.
2. Check for A good Track history
Yes, the first thing that you must do is check for a good track history of your migration service provider. This point highlights their knowledge in the service field. Prior experience in Magento 2 Data Migration is the most important quality to look out for in your providers.
An esteemed certificate is a good start but if your service provider has not been in the industry for long, he/she may not be able to help you with effective strategies and market planning. Additionally, experience brings expertise. Your provider will make less common mistakes if he/she has been in the job for long. This will in turn cut down your migration costs and time!
3. They must Offer the Best Support
Since Magento 2 is such a vast medium with numerous features and functionalities, it often releases multiple support schemes and updates for its users. Make sure that the Magento 2 upgrade service providers you wish to hire are providing you reliable support in the right occasion.
Check if they are efficiently assisting you with mapping the entire process flow. Look for out the current extensions provided by Magento. Your provider must give you suggestions for customizing these extensions too.
If you are keen you can even design your desired extension from the start!
Ideally, they should also help you with problem-solving even after the migration. This also includes tracking of website growth and activity to solve existing or potential technical issues.
4. Decide on a Budget for Magento Migration
Magento 2 Store Migration Service Project needs investment. You need to plan and strategize your budget limit for the same. For this, first check for the Magento developer's track history in migration services. This helps you get an estimated idea of the migration costs.
You must ask and understand the entire cost breakdown completely from your Magento expert without hesitation. To avoid overpaying, make sure you do your research well and analyse the past charges of your service provider. Having said that, we also suggest you to not go stingy on your migration costs as this may lead to compromising of quality.
5. Go for the perfect Magento 2 Store Migration Services
To upgrade to Magento 2 can be a taxing task. It is tedious and time consuming. The right Magento 2 Migration Service Provider will cut down on complicated steps and tiring formalities. They work on the development of current aspects of the online store and also on the upcoming ones. This needs dedicated focus and planning to amalgamate the tasks while keeping the essence of the site alive. The sustainability too needs to be boosted without leaving any loose ends in quality.
Hence, check if your Magento 2 Migration Service Provider renders services in this direction and qualifies in the necessary requirements. If so, then congratulations! You have found the right one!
Final Words
The above key points highlight the essential factors that help you choose an apt Magento 2 service provider for you. Users must choose what is best for their needs and requirements. No calculated points or qualities make a perfect provider. In the end, you need to tally your ecommerce wants and needs and find services that render the same.
If you are looking for Magento migration services, Magento website maintenance services, Magento store maintenance, and Magento store upgrades services, Magento 2 migration, Magento re-platforming, ecommerce solutions, and more, Please explore our Magento website maintenance services. we aspire to deliver the very best Magento support services to help our clients win the ecommerce battlefront. Starting from bug fixing to performance enhancement and everything in between, we know it all. Through 20 years of experience, our Magento experts can recognize and resolve your most intricate technical challenges. For more information, please visit our Magento Web Development Services!
If you have any questions or would like to know more about how Skynet Technologies can help your business to reach one step ahead, Reach out us through submit form & We'll get back to you soon!
Request for Quote