Important Considerations while choosing Magento Migration Services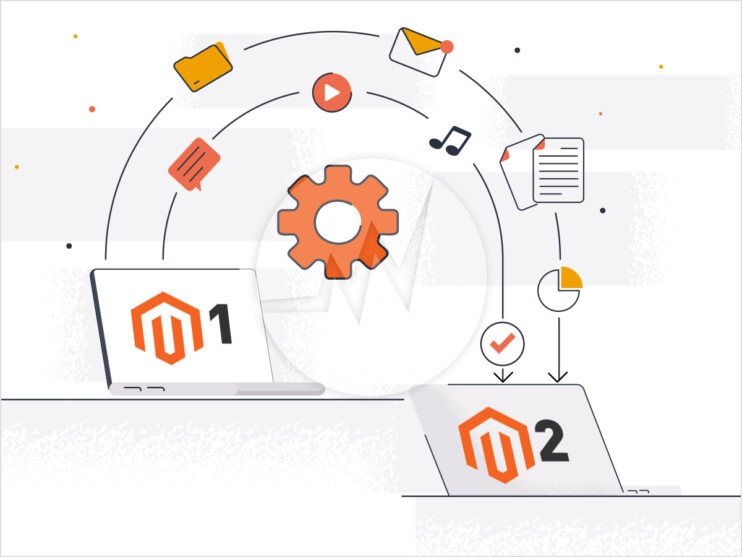 Having a Magento migration service is of great support for online web stores. As everyone is turning their business online these days, ecommerce websites are great in demand. Magento is the one that provides complete services to their users to help them grow in a great way easily.
As new updates are coming now and then, it is best to hire a Magento service provider. If you have not migrated your Magento website to the latest Magento 2, then now is the time to do it. Not upgrading your Magento website can lead to serious privacy issues. To keep your website safe, it is best to hire Magento upgrade services that can fulfill all your migration requirements.
There is a huge difference between Magento 1 and Magento 2. That is why it is important to consider the important factors before hiring the perfect Magento migration services for your website. Following are top factors that are important before hiring the migration company.
What is Magento migration?
Magento is an advanced platform for ecommerce websites. Make sure that you are hiring a professional developer for Magento migration services. The reason behind hiring a certified developer is that a professional Magento expert will have more up to date knowledge about the website. To get more conversion rates to your website, it is important to keep your website upgraded to the latest developments.
A certified Magento developer will take care of your entire requirement by keeping your website safe and secure. If the developer you are hiring does not have professional experience, then your website's data will be in the wrong hands. Always check the qualifications and experience of the developer before hiring them and know how many results they can give. A better-qualified developer will help you in saving more costs and time. Thus, increasing the conversion rates.
Hire an experienced Magento developer
Always take care of hiring an experienced Magento developer rather than fresher for your ecommerce website. As Magento is an advanced platform for website owners, it is better to hire an experienced developer for Magento migration. Since Magento 2 is an advanced version, you cannot risk your website in the hands of an inexperienced developer. The only certification is not required. Always keep in mind to choose a Magento developer that has hands-on experience in handling Magento websites.
You can easily check the portfolios of the developer before hiring them to save you from unwanted losses. Hiring a non-experienced developer can lead to more losses as there can be threats of losing files during the Magento migration.
Hire Magento developer that offers pre-and post-migration support
Magento data migration services require a full-fledged plan. Since migration is a delicate task, it requires due care. That is why hiring an experienced developer will save a lot of time and money. Hire a Magento migration service that is ready to provide pre-and post-migration support. Planning is required because during the process extra services can be required like extensions and plugins. Hire a migration service that will provide all the budget before the migration process and are ready to face unwanted situations.
Once your website is launched, there is still a lot of work that can be required. Some issues can arise which need quick assistance. That is why hire Magento migration services that are ready to provide post-migration services as well.
Know the budget before
Make sure to know the budget of the migration process beforehand. There is no point in hiring a migration service that is not clear about the budget. If the company you are hiring is not telling you the budget beforehand, then there will be a lot of wastage of time and budget. Always hire a company that is clear about their plans and budget so that you don't have to face unnecessary losses. Always ask the companies about their plans and budget so you can decide carefully what to choose and what not.
Numerous companies are offering different packages to migrate Magento. But it is recommended to do full research about the company and its background before hiring them. Understand what services they are including in their budget. Know whether their prices are right or not and compare them with other companies to find the perfect company for your migration services.
Know how much timeframe they will take
Migrating your Magento website from Magento 1 to Magento 2 is not one day's work. There are lots of things to consider while doing the entire migration. Mostly it takes 6 months to migration the full website from Magento 1 to Magento 2. As each feature needs to be migrated and tested whether they are working properly or not after the migration, it needs due care and patience. A good and experienced developer will take care of all the issues that appear during the process. Always ask how much time your Magento upgrade services will take to Magento migrate the website successfully.
There may be services that are offering quick and cheap migration services. Always check about the background of the company and know how many projects they have worked on before to know their quality of work. Don't get lured by the offer and do proper research about the company.
Conclusion
Choosing one of the Magento data migration services is hectic work. You cannot put your precious website into the hands of anyone that have to know experience and background. To increase your conversion rates, it is important to keep your website upgraded to the latest versions. All of these tasks require special efforts. You cannot risk your website in the hands of anyone who is not taking any responsibility for the confidential and important data of your website. Hire a website Magento migrate services that fulfill all the about points and are taking full responsibility for their work.
If you are looking for Magento migration services, Magento website maintenance services, Magento store maintenance, and Magento store upgrades services, Magento 2 migration, Magento re-platforming, ecommerce solutions, and more, Please explore our Magento website maintenance services. we aspire to deliver the very best Magento support services to help our clients win the ecommerce battlefront. Starting from bug fixing to performance enhancement and everything in between, we know it all. Through 20 years of experience, our Magento experts can recognize and resolve your most intricate technical challenges. For more information, please visit our Magento Web Development Services!
If you have any questions or would like to know more about how Skynet Technologies can help your business to reach one step ahead, Reach out us through submit form & We'll get back to you soon!
Request for Quote