Your Guide to Reach Global Audience with International SEO Strategy!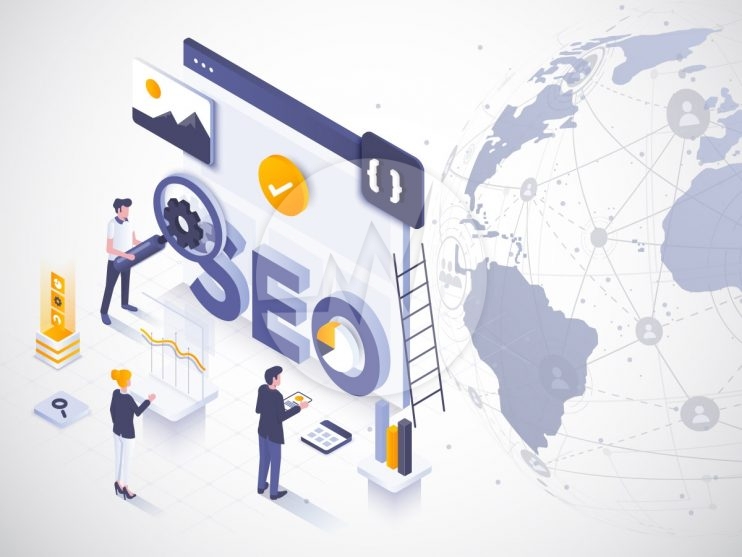 7.9 billion is the current global population as recorded in 2021 by the most recent United Nations estimates elaborated by Worldometer.
Out of this massive number, 4.9 billion people are active internet users making it stand on the scale of 59.5% of the world population.
There are many businesses online that have accomplished themselves in the online world for the global audience. For instance: Amazon, Apple, Microsoft, Harley, Disney, and many more are one of the best examples that seamlessly work in every country.
But is it easy to mark your position in the global market?
Yes! It's possible with the help of strategies that hit the bull's eye at once. This is where International SEO comes into the picture.
This international search engine optimization guide will help you reach the 59.5% and counting audience with a detailed plan.
Let's get rolling!
Research your target market
Research, research, and research! This is the first never changing step to start with to avoid any breakdown during the process.
While starting with the international search engine optimization process, check out the
Current international organic search visibility of your website
The traffic coming from each country
Conversions and conversion rate
Relevant phrases and keywords search by the international audience about your offering.
The competition level of keywords in every country
Current rankings of each keyword in your target market
Organic search volume for each keyword per country
Google Analytics will help you get a brief insight into this search.
The statistics you receive will mark your starting position in the international SEO game. It will highlight all the missing points required by your business in the potential market.
From the high search keywords in every country to the pages that attracted most of the traffic in the international market, you can plan out the whole itinerary for your long-term aim of the international SEO campaign.
Tailor-made content for every country
The world resides a diverse population. Thus, to enter a global market, you need to work across multiple regions with consistency in your efforts in each zone.
Let's start with making Google understand your international SEO structure.
To do so, you need to focus on factors like multilingual SEO, domain extension and currency. It can be done by utilizing hreflang tags.
It is recommended by Google itself to make sure that the users find their language versions of the content they searched for.
You can work with two variants in the case of domain structure. You can either choose a strong global domain for all languages or separate domains for different countries.
Subdomains are another choice that you can consider for the same.
Don't just consider the language but also the culture of the new market you are going to enter.
Make sure that your current marketing calendar is online with the events of a particular country. It will help you get results from your marketing campaigns in your expanded market.
Localized keyword research should be the next target under this category.
Start from scratch and get all the new keywords in the desired target langage.
You can assess the search volume behind the brand-new keyword list you generated later.
International SEO Strategies on the list
Before you move on to lay out a plan for the International SEO strategy of your website, there are some questions to conclude for the same.
Did you choose the best possible international targeted site structure?
What are your plans to target the potential audience?
What is the international SEO potential of your website?
To avoid any risk of duplicate content with different websites for each country, have you decided anything?
Which approach are you sticking to – language targeted or country targeted approach?
Does your website currently rank in any of the related keywords in the targeted country?
What should be the URL structures for international website?
How does the competitors' backlink profile in the chosen country?
Are any specific culture norms that affect how you market to any country's audience?
How to localize marketing efforts?
Once you have cleared your mind with these questions, get started with the next procedure of working on your revolutionising plan.
Post International SEO Strategy Implementation Plans
What most businesses fail to work on before the international SEO campaign is how they are going to serve the international audience once they receive a word from the same.
The competition in the foreign market has grown much higher. Thus, you need a risk proof plan even after the implementation of all your strategies. Conclude answers for queries like
How will you manage the pricing in terms of currency fluctuations?
How will you ship your products to each country?
Have you thought of any investment in the logistics part of your business?
What are your investment funds for the international SEO as compared to the possible ROI (Return on Investment) from the same?
Do you have permission to trade in your chosen countries?
What additional costs will be coming your way while covering the trading process abroad?
With all the correct answers to these questions, you are now ready with a full proof plan to kickstart your international SEO campaign.
Turn your International SEO game mode ON!
There is no ideal solution to anything in the world. You need to experiment and test what works best for your business. So, invest your efforts in your business and stay inspired by what John Heywood once said, "Rome wasn't built in a day."
It meant that you need to work hard patiently. The fruits of your efforts will bear definitely, and there will be no looking back then.
Do you need any help regarding your website's international SEO? If you are looking for the opportunity to boost your web presence to an international audience, international SEO would be an excellent choice. We are happy to assist you. We provide international SEO, digital marketing, website analytics and many more SEO Services! We also provide regular website maintenance, support, content upgrades, multi-language, and multi-vendor management services. For more information, please explore our website maintenance services!
If you have any questions or would like to know more about how Skynet Technologies can help your business to reach one step ahead, Reach out us through submit form & We'll get back to you soon!
Request for Quote