How does WordPress Voice Search Optimization play a significant role in SEO?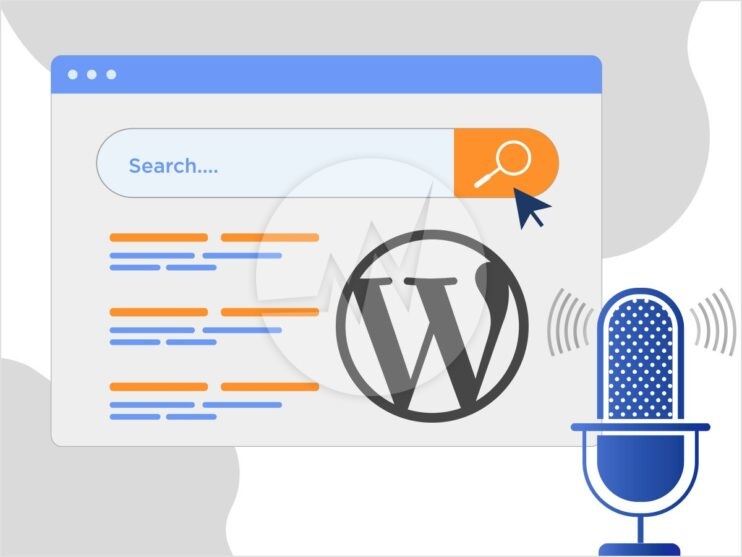 Technological development has made the life of people easy and quick. We all make use of smartphones and laptops to access loads of information using the internet. One of the most advanced techniques that we are using these days is Voice Search.
Accordingly, there are queries over the search engines in the form of voice search. We find voice command more efficient than typing a question. The voice search method has left a vast impact on the SEO (Search Engine Optimization) strategy. Now, organizations are using the impact of social media and voice search to optimize their business. Voice search optimization is the best option for WordPress website SEO.
Importance of WordPress Voice Search Optimization
In recent times, Google has advanced the preciseness of voice recognition. It has increased the voice recognition correctness from 80 percent to 90 percent. This technological advancement has improved the online search method in the future. Moreover, we can see the increased usage of smart devices.
For example, if we want to search for a good restaurant, we take help from Google Assistant. It is because typing each phrase is time-consuming. We need everything to be swift and accurate. So, we use our voice to search for a query online. If you want to make your business more successful than your competitors, optimize your WordPress website according to voice search questions.
Understanding the Concept of Voice Engine Optimization (VEO)
VEO (Voice Engine Optimization) is the phrase used for describing the process of voice-enabled search engine optimization. It does not only optimize your WordPress site but also helps in WordPress SEO to improve rankings. It signifies that if a user searches for any query related to your content in the search engine using the voice command, the results should show up on your website. It will only happen when you optimize your website content as per the oral searches.
The virtual assistant's practice such as Siri, Alexa, Cortana, and Google Assistant to find something online is verbal or voice search. As a result, users are more interested in verbal searches. If you have a business website, make sure a large number of people using voice search options. Thus, the top voice search in SERP is critical while WordPress website optimization.
Why People Like Using Voice Searches?
Individuals love to utilize verbal search for various reasons:
Voice Search is speedy and beneficial because talking is quicker than entering text.
It is a hands-free method to search for a question while driving a vehicle.
It is enjoyable to communicate with virtual assistants.
The findings and results are prompt and applicable.
It is simple than using a website or an application.
It tends to be a more precise method of searching when a query is associated with local listings.
Numerous individuals don't care for composing texts on cell phones.
Entering text on a cell phone can be troublesome at times.
It is the best method to interact over online networks for individuals with specific incapacities or who can't type.
Ways to Optimize Your WordPress Website for Voice Search
Improving your WordPress SEO by voice search isn't a difficult task. You need to follow some tips to increase the rank of your WordPress site in the search engine. Here are the helpful hints to upgrade your webiste by WordPress voice search optimization.
Page loading speed
Fast loading times are necessary for users. These days, nobody has time, especially when accessing the Web. There is one thing Google, too, wants above all: the best for its users. The search engine giant has not escaped the trend. As a result, the company announced that loading time would become a significant mobile device ranking factor. Thus, page loading time play a role to improve ranking. Click here to Speed Up Your WordPress site.
Consider WordPress Themes & Plugins
Themes are the foundation of WordPress user interface. The way visitors react to your website depends on these themes. The plugins are the additional options that outline the responsiveness of your site. Customize the plugins and themes to enhance your site for voice search.
You should pick the plugins and themes that load your website quickly. Always choose a theme that utilizes JavaScript to load the site instantly. It guarantees that your WordPress site shows up at top rankings in voice search outcomes.
Optimize the Long-Tail Keywords
There is the use of short tail length phrases in regular search. But the voice search has long-tail keywords. Verbal searches are bound to involve questions. Long-tail keywords guarantee a high conversion rate.
It is because there is low competition in the long-tail phrases. Ensure that the content of your optimized WordPress Site has an informal nature. It is because the long-tail keywords appear in question style. Voice search optimization for WordPress Site tends to attract potential clients and buyers.
Snippet Optimization
Previously, website holders used to fight for the number 1 rank on the search result page. Now, they want to attain zero rankings on the web crawler result page. It is known as Snippet. You should modify your site content as per this. You should fill up correct website details to get highlighted on the Google Snippet.
Local SEO Accomplishment
The majority of verbal searches end up showing the address of a company. Accordingly, grasp the local SEO techniques to execute them on your site.
Local SEO means phrase localization via geographic signs. For this, you can add phrases that indicate the area of your business activities. You can add area-specific and appropriate content to your site.
Create Google My Business Listing
Attempt a Google My Business listing of your company to improve your site as per voice search. Furthermore, local SEO works well when your business gets registered on Google My Business.
Ensure Readable Content
Ensure to make website content meaningful. The majority of website visitors admire concise and readable data. Focus on that rather than utilizing long monotonous posts. Your content must be appealing and decipherable.
Mobile Friendly Content
Opt for WordPress SEO if you realize that you require optimized contents for cell phones. Google focuses on the mobile-enabled content for smartphones. If your WordPress site is not optimized for mobile applications, it may lose verbal searches.
Schema Mark-Up Usage
Schema Mark-up regulates the manner of sharing your website information with the search engines. You need to optimize your Schema Mark-up on your website. It will attract potential audiences to your site.
Bottom Line
Digital marketing has transformed with the arrival of voice search options. So, it is essential to make necessary changes in your website structure according to the verbal search.
Do you have a WordPress website and looking for voice search optimization or want to optimize your WordPress site? We are happy to help you! If you are looking for more traffic, more sales, Voice Search optimization, quality SEO Strategies, search engine optimization services, content marketing strategies, SEO content optimization, online marketing, social media marketing, digital marketing services, and more, Please Explore our SEO Packages! If you are looking for a WordPress web development, WooCommerce store development and other related web development services, please explore our WordPress web development services!
If you have any questions or would like to know more about how Skynet Technologies can help your business to reach one step ahead, Reach out us through submit form & We'll get back to you soon!
Request for Quote