How to find the right WordPress Maintenance Agency and what to ask them?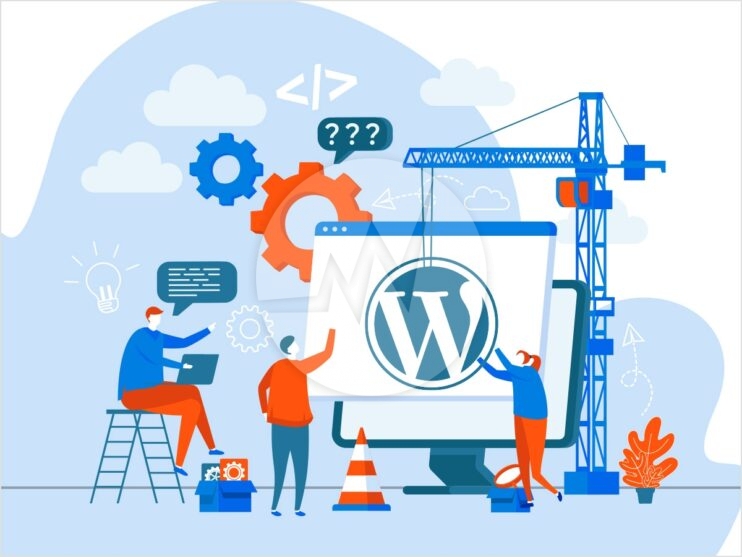 The digital world has become very dynamic. To keep up with the new trends, it is important to keep maintaining your website. The biggest mistake most businesses make these days is to stop maintaining their website. No website can rank on the search engine unless and until it is up to date with Google terms.
As website has become a necessity, most businesses have their website. But it needs to be maintained properly in order to run it smoothly and efficiently. So, you may require a WordPress maintenance agency. Hiring a WordPress maintenance agency will solve all your problems related to updating the website. It is not easy to keep posting blogs on your website, uploading products, upgrading tools, and extensions, adding images, etc. all alone.
It becomes hard sometimes to keep everything updated on your website. That is when a maintenance agency comes to the rescue. Here are some tips to choose the best maintenance agency for your WordPress website.
How to choose the best WordPress maintenance agency for your WordPress website
Understand the WordPress maintenance packages
Most WordPress web maintenance companies these days have a particular package for their customers. Understand what the agency is offering to you. Don't hire an agency that is not giving you any clarity about WordPress Maintenance packages.
Check whether all the services you require are mentioned in the package or not. First, consider the size of your business. Then, check whether the services they are offering will be right for the size of your business. For a small business, there is not much work required. If the business is on a large scale, it requires more attention and maintenance.
Know the WordPress services you want
Before hiring a WordPress maintenance agency, it is important to know what services you want. First, you need to consider how many hours of maintenance your business website requires per week? That is why the size of your business is very important before hiring an agency.
Check whether the agency offers WordPress search engine optimization services or not? Other major things like hosting, content management, linking, etc. are required or not. You need to think about whether you can handle all these functions or not. Be clear and precise about what you want to get the right package. Add everything you will require for the long-term also.
Know what you will be offered
Once you are done estimating the budget and the type of services you require, you need to figure out what the agency offers. Check their package and their services. Check whether the services you want is included in your list or not. There are several services that include:
Error 404 issues
Broken links maintenance
Upgrading website and plugins
Blog posting
Website loading speed test
Mobile-friendly optimization
Website design maintenance
Security checks
Hosting and domain renewal etc.
How old the agency is?
An agency that is having years of experience in the field is more efficient in understanding the dynamic nature of the industry other than the new ones. Check how long the agency has been in business. Go to the website of that WordPress maintenance agency and check the testimonials of the previous customers.
Check the reviews about the website and the testimonials of the customers. Check whether the maintenance agency you are hiring is efficient for providing the services or not. Having years of experience in the field will make sure that the agency will not fool you and can provide positive results.
How much Experience do the WordPress experts have?
When hiring a maintenance agency for your WordPress website, it is important to check the experience of the staff. You need to check whether the professionals working in the agency have the required certifications or not.
Make sure that the professionals working in the industry are having professional certifications and degrees. Professional certification will make sure that your WordPress website is in the right hands. It will make sure that the professionals will work as per the ethics of the Google and digital platform. It will also make sure that they will not use any illegal ways to promote and maintain your website.
Research about the WordPress maintenance agency's background
It is best to do some research before you hire a WordPress Maintenance Agency. Check about the previous projects of the agency. Research about their experience and reviews to have some information about them. Check what kind of companies they have worked for previously. How these companies are performing on the search engine.
Check for the website they have worked on before. Do you see professionalism in their work? Check whether their language and grammar are correct or not. Grammar and language have a huge impact on the audience. Make sure the agency is providing good content with the right grammar.
Communication skills of the professionals of the WordPress maintenance agency
One cannot take services from a company that is not able to communicate better. To work together, you must be on the same page. If you are giving your website to a company, that means they should have the skills to understand your concerns and provide a solution for that. If the company does not have professionals having great communication skills, then it will be tough for both of you to work together. They should be concerned about the client satisfaction. That is why it is best to check whether they are providing good communication or not for a smooth flow of work.
Conclusion
Having a WordPress website needs great care. You cannot leave your website just like that after it is developed and launched. You need to keep updating the WordPress website to keep it ranking. However, for that, you need a WordPress web maintenance agency that is efficient in ranking your website by maintaining it to the latest. A list of tips has been mentioned above will help you find the most appropriate maintenance agency for your WordPress website. Consider all these tips to make sure you are giving your website in the right hands.
If you are looking for WordPress website maintenance services any or having a query regards to website maintenance, Please Explore our WordPress Maintenance Services! We provide a complete, best, and regular website maintenance service from a small content update, bug fixing, troubleshooting, critical security updates, SSL certification, module configuration, installation to version upgrades and much more. We also provide WordPress web development, WooCommerce store development and other related web development services, Please Explore our WordPress Web Development Services!
If you have any questions or would like to know more about how Skynet Technologies can help your business to reach one step ahead, Reach out us through submit form & We'll get back to you soon!
Request for Quote