Top Ecommerce Marketing Strategies to Skyrocket your Business Growth!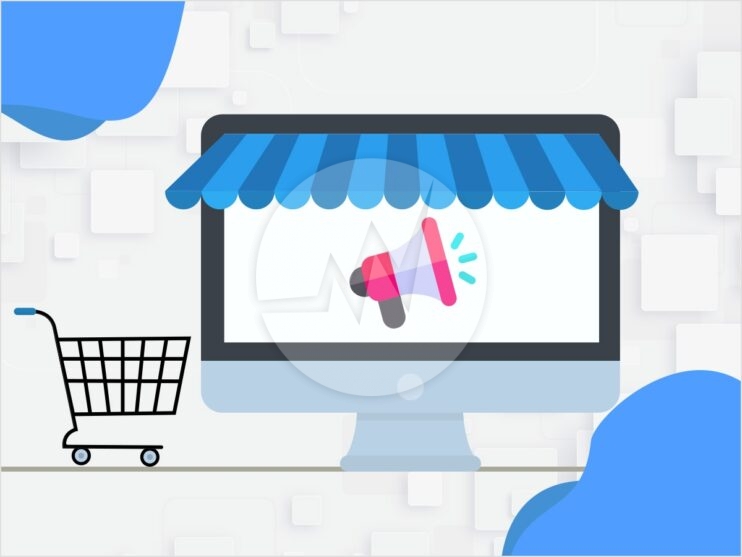 Those looking to start their own ecommerce business must not waste any other time. Covid-19 has turned customers to buy from the ecommerce platform. However, the right ecommerce marketing strategies should be planned before entering the industry.
Since the ecommerce world is very uncertain, businesses need a proper strategy to attract the right customers. To stand out from your competitors, it requires something unique for the customers to choose your ecommerce store.
Ecommerce marketing is another great thing that can turn the tables. Since the competition is very broad, it is important to make a strategy that will make people remember your business. For this, not only a marketing strategy can help, but extraordinary ecommerce marketing strategy is essential to skyrocket your business growth.
Ecommerce Marketing Strategies that help your business growth in 2021 and beyond
Ecommerce SEO Improvements
SEO plays an important role for all kinds of ecommerce businesses. According to research, most people don't even scroll to the end of the page or the second and third pages. They buy whatever comes to the top of the front pages.
Do you know how your competitor is always on the top of the search engine pages whenever your search for a product? Well, these are among the ecommerce digital marketing strategies a company adopts to sell its products.
Having the best SEO for your business is not as easy as it sounds. Since the competition is very broad, your SEO efforts need to be extraordinary. As each company is using the same tricks for the ecommerce business pages, it is not easy to get your product rank on the first page of the search engine.
Getting your product on the top of the search engine page is a difficult task, But, once you plan the right SEO strategies for your product, you will gain it easily. Hire a good ecommerce digital marketing company that can improve the SEO of your product.
Ecommerce content marketing is the key
The most important thing for increasing the SEO of your product is the content. We often hear that content is king. But do you know where will you put all this content? Writing product descriptions will not go to make any impact on your search engine optimization?
So, what will you do now for optimizing your web pages? Here is how you can implement the right ecommerce marketing strategy to prepare impactful content for your website. Check out How to Build stand out Content Marketing Strategies for B2B Organization.
Ecommerce Product page content creation
When we hear the word content, the first thing that comes to our mind is blogs. However, content means the all-over content on the website and product page combined. The content of the product page has a lot of value. Make sure that the content is engaging as well as informative for the audience.
Blogging
Content creation is incomplete without blogging. It is the best way to make your audience aware of the product in a way that not only attracts their interest but also creates knowledge among them about the benefits of the product. Blogging will help you to target keywords in a way that will benefit the ranking of your website.
Videos
The content marketing strategy combines both written content and audio-visual content. Videos have a great impact on the SEO ranking just like the other content source. So, this can also be a great option for the right ecommerce digital marketing strategy.
Social Media Optimization
Digital platforms have become a great source of ecommerce marketing. Since the audience is spending a lot of time on social media, it has a huge impact on the marketing of the product. Target your audience on social media platforms so that a huge population will have an idea about your product.
Ecommerce digital marketing strategies are incomplete without social media optimization in the current scenario. As the competition is very high, businesses need to plan a strategy that will make people remember your product for years. Maintain a Unique Selling Proposition (USP) so that the audience will have the clarity to decide what they are going to buy.
Start sharing posts on the social media handles about your products and organize events and offers for them to the interest. Engage them in a way that will attract them to buy your product. Plan an effective social media marketing strategy. Implement the Social media marketing strategy in such a way that grab the attention of your audience.
Email Marketing Strategies
Email marketing is a great tool for attracting an audience to your product. SEO and content marketing cannot attract a lot of audiences alone. There are different ways a business should use to promote their products to their audience. Visit here to know more why Email Marketing is an essential part of successful ecommerce store?
Email marketing can be used to inform your audience about new products and offers. Suppose there is an end-of-season sale, and you want your regular customers to know about it. How will you inform them about the deals? Monthly or weekly newsletters and special occasions email marketing can be a great way to inform them. However, make sure to not spam their mailbox regularly.
Affiliate Marketing to boost your Sales
Another great way to attract a large audience is the affiliate marketing programs. Choose an affiliate marketing program that suits your business.
This is also considered the most cost-effective strategy. Since ecommerce businesses must pay only when the audience purchases through the affiliate's link, it saves a lot of costs for the business. A small commission fee is paid to all the affiliate marketers whenever audience comes to your website from their website and makes a purchase.
Don't forget Google Shopping
Google shopping can attract potential customers at a rate that any other medium might not be able to do. This can be one of the greatest ecommerce digital marketing strategies, that ecommerce businesses choose to increase their sales in 2021. The customers find it easy to find your product on google shopping.
Whenever a customer searches for your product, google shows your product to their screen. By incorporating the right strategies, you may be able to get your product featured in Google Shopping.
Do you have an own ecommerce store and not getting the desired result? If you are looking for ecommerce digital marketing, ecommerce SEO services, online marketing, ecommerce social media marketing, digital marketing strategies, PPC campaign management services and more, Please Explore our SEO Services! If you are looking for an ecommerce website development, shopping cart development, online store development and ecommerce application development, please explore our Ecommerce Solutions!
If you have any questions or would like to know more about how Skynet Technologies can help your business to reach one step ahead, Reach out us through submit form & We'll get back to you soon!
Request for Quote