Top 10 things that need to be in your WordPress Maintenance Package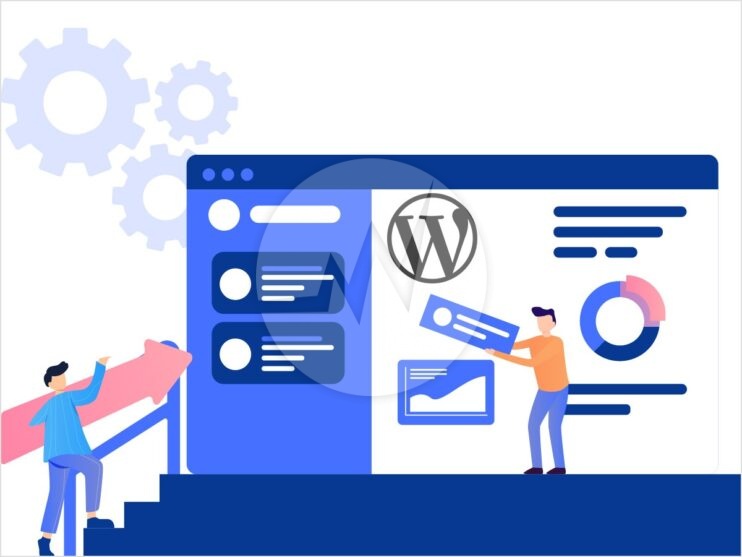 A WordPress website requires constant maintenance. You can just never leave your website building it. For this, you require a maintenance package. There are various WordPress agencies in the market offering services as per your budget. But what you should be aware of what you need for your website.
What is WordPress Maintenance Package?
A WordPress maintenance package is generally a package that includes all the services you require for running your website smoothly. WordPress Cores is a collection of files stored in your system as the WordPress folder carrying the website functionalities. WordPress is not about the daily, weekly, and monthly upgrades. As the owner of the website, you should know what you need for your website.
Regular Maintenance of your website is very important, because it saves you from a lot of troubles like any security attacks, data loss, etc. In fact, regular website maintenance and support ensures high performance of a website. That's why we all should opt for website maintenance.
Did you know?
WordPress Maintenance packages hardly cost you anything! Click here to view maintenance plans!
10 things that need to be in your WordPress Maintenance package for better results:
1. Check your contact/inquiry forms
Your website is the biggest source for collecting leads to your sales. Having a contact form on your website is the most important thing. To generate more leads, make sure that your contact form is working properly. This also requires testing your contact form frequently.
When taking a WordPress Maintenance plan, make sure they provide lead generation services also. That means including a contact form and checking it frequently. To check this, you can also fill your data in the contact form and check whether you get the notification or not.
2. Backup all your data
A backup of your website is required to keep your website from unwanted situations. Suppose you lost your website data for some reason, then how will you manage? There are various reasons to lose your website data like hosting problems, hacking, and update issues.
There are a lot of plugins available for your website that you can install to keep a backup of all your data by getting WordPress Website Maintenance Packages. Make sure to keep backing up all your data frequently so you cannot lose your data.
3. Be very careful about theme updates
Updating your theme is another crucial thing for your website. There are chances of losing your data while updating a new theme. It is best to keep a backup before updating or changing a new theme. Upgrading your themes can improve your WordPress Website Maintenance performance and security. To make your website more secure and compatible with the new versions of WordPress, make sure to keep all your data safe and upgrade them.
Also, it differs whether you are using a free or a premium theme. But all keep a backup, before upgrading them. Another major concern is to check your theme before installing it on your live website. Checking it before will help you identify if it is compatible or not with your website.
4. Upgrading WordPress cores
There are some WordPress essentials like fixing bugs, adding new features, and identifying problems that require much attention.
Before hiring a WordPress maintenance & support, make sure that your package includes WordPress cores. To make sure your website is working properly, keep your WordPress core upgraded to the latest. Also, ensure to back-up all your data before changing anything.
5. Upgrading plugins
Plugins are the additional applications to your website that assists. Some of them include SEO, social sharing, contact forms, and back-ups, and many more. To keep your maintenance plan more effective, make sure to keep your plugins upgraded to perform well.
Upgrading your plugins increases the performance as well as the security of your website. Make sure to include it in the package of your WordPress support & maintenance.
6. Checking broken links
These are links that stop working or get inactive. Sometimes websites are removed, permalinks are changed and simply the removal of web pages can lead to broken links. Broken links can lead to poor user experience and will drift your users for your website.
There are a lot of plugins available in WordPress that you can use to check broken links on your website. Through this, you can also remove the inactive or broken links easily and keep a check on them.
7. Changing website passwords
To keep your website healthy and secure, make sure to change your passwords frequently. There are many advantages to keep your password changing. It will keep your website safe from the previous members who have the access to your website.
Other than that, it also helps in keeping your website safe from hackers and attackers. For better WordPress Maintenance services, keep changing it time-to-time.
8. Checking website vulnerabilities
There are many ways your website security can get affected without you knowing anything. There are many tools you can keep a look at your site's vulnerability. Having a website security tool will help you identify problems occurring on your website. WordPress maintenance & support is one of them, you can use it to scan the issues on your website.
9. Domain and hosting renewals
Your domain and hosting are the pillars of your website. All your hard work is based on these. Make sure to keep a check on your hosting and domain with a perfect WordPress Maintenance plan. Keep them renewing before expiration to keep all your hard work safe. Don't let the competitors take advantage of losing your website identity and data.
10. Site loading speed
Your website speed decides the performance of your website over all the other things. No matter how good your website is performing and ranking, if the site loading speed is not good, your ranking will affect. The slow loading site reduces the user's interest thus leading to more bounce rates. There are many tools available to increase website speed and navigation. Check out tips to Speed Up WordPress site!
Winding-up
Here we have given you the top 10 things you can include in your plan to increase the website performance. Make sure that the WordPress web maintenance packages you take have all these services. You can simply ask them to include them in your package to keep your website up and running without risking any of your data.
We offer the best WordPress website maintenance services website upkeep services, website application maintenance, ecommerce website maintenance, online store maintenance, web application security audit updates, and much more for any size of business. Also, we are providing WordPress Migration, WordPress E-Commerce Development, for more information, please visit our WordPress web development services!
If you have any questions or would like to know more about how Skynet Technologies can help your business to reach one step ahead, Reach out us through submit form & We'll get back to you soon!
Request for Quote