SEO for BigCommerce Store: The Secret Sauce to Get Your Products Ranked on Google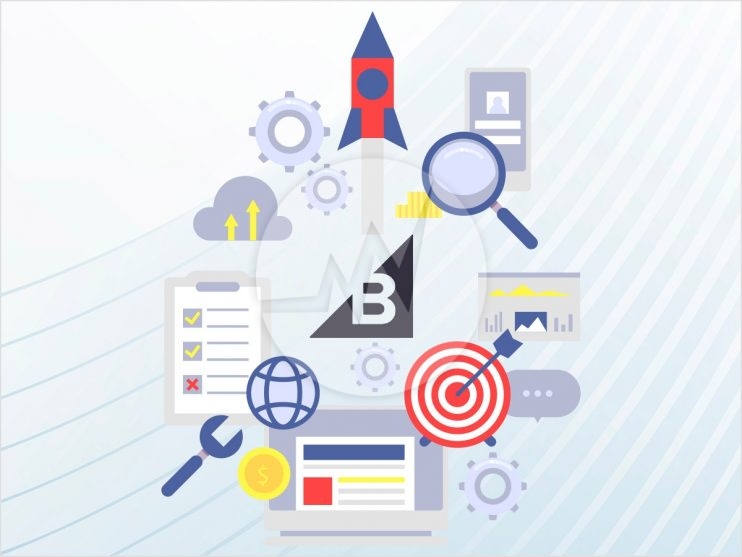 SEO is the soul of every business in the online marketplace. Over 150,000+ websites in the worldwide marketplace are backed by BigCommerce. This versatile e-commerce website builder is the favourite of developers as it offers the biggest advantages of its advanced SEO optimization features.
With the ideal optimization tactics included in your marketing efforts, you can also strengthen the SEO of your online store. We are outlining some of the best techniques that transformed the game of every low performing website. Make utmost use of these optimization tips of SEO for BigCommerce, and skyrocket your conversion rate on your e-commerce store.
Top Winning strategy in SEO for BigCommerce:
Mobile responsive behaviour
#Factcheck:
As per the latest M-commerce statistics, 79% of smartphone users purchased directly from their mobile devices in the last six months.
With over 62.24% of people around the world owning a smartphone in 2021, creating a mobile responsive e-commerce website is the need of the hour.
The number is expected to rise to 72.9% by the end of this year, which makes this parameter a priority to focus on.
BigCommerce is an abode-friendly AMP (Accelerated Mobile Pages). These can be utilized by SEO experts for their advantage and to optimize e-commerce websites for smartphones. It has proved to be a beneficial step for the success of any e-commerce business. With little spent, one can get great results with these tactics.
Faster page loading
The mantra to keep your audience browsing on your e-commerce store is to make sure that the page loads within microseconds. If the page takes too much time in loading, the audience will scatter away.
Did you know?
Customer satisfaction decreases by 16% with just a one-second delay in page loading speed.
46% of users never revisit low performing websites.
One in four visitors abandons a website that requires more than four seconds for loading completely.
With these statistics mentioned above, you can have an idea of why page speed is crucial for website SEO. With customers staying on your website, you can significantly attain higher conversion rates and low bounce rates. Hire a BigCommerce development agency to improve the speed of your shopping cart website.
To be very honest, page performance is everything. It is not only important with the perspective of SEO but also intending to convert potential customers visiting your website.
Solution:
Start by compressing image file sizes with the help of software or free websites.
To upscale page performance further, you can enable accelerated mobile pages (AMP). Boosting the speed of a particular website on the mobiles may be slower as compared to the desktops
Product and page description
Product pages are the key elements in a website that helps in gaining a good ranking on the search engine results.
The users visit your website after they go through the meta-description of your page. The meta description is a small description of the page content. Consider it as a door to your website wish you need to ace the content so that you can capture as many visitors as possible.
When will people click on your product page appearing on the search engine results, it increases the click-through rate of your website. It indicates to Google that the audience can find a product of their requirement on your website. This way, Google ranks your website higher in the search engine results.
For the product page, getting a conversion is the main aim of the content you create. To do so, include keywords harvested in your research in the product descriptions. With the correct use of headers, bullet points, internal links to strengthen key pages, you can take a sigh of relief with the work done.
Product review
Product reviews are social proof for the authenticity of your website and how the customers experience has been that your brand.
Product reviews are the most important parameter considered in the search engine ranking list. Reviews on a particular product determine the frequency, quality, quantity, and diversity of the visitors you are receiving on a product page.
With product reviews added constantly to your product pages, you can take a sigh of relief from fresh and relevant content being added to your website regularly. Search engines also take this as a parameter to rank your website higher.
Another practice to present your reviews is by using schema mark up. It helps in displaying product rating, rich snippets, review with its date, and a detailed description of the product on the product page.
Alt text images
There may have come times when you have visited a website and were unable to see the image as it didn't load. Instead, you would come across a small description of what the image was about. This small description of the image is referred to as Alt text.
By including all Alt text images, you provide Google with another way to get more information from your website. Including main keywords in the Alt text is a major practice to increase traffic and rank higher in search engine results.
Upsell and Cross-Sell Relevant Products
Upselling and cross-selling relevant products to your potential customers is an art to grow your e-commerce business drastically.
Upselling is recommending similar products to the website visitors as the one they are already checking out. It works like magic and hits the bull's eye in most cases.
Cross-selling products are the product recommendations that are suggested to match well with the product the visitor is checking out. For instance, if a customer is interested in buying a phone or has bought one, you can cross-sell phone covers to them.
These techniques work well when you have a targeted list of past buyers, smart remarketing ideas, paid advertisements and others. All these things to get started with will fuse life into your e-commerce business and will help you attract tons of customers.
Conclusion
The root cause of putting more effort into the SEO for BigCommerce website begins when you are not able to find and retain potential customers on your online store. With these best practices listed above to optimize SEO for BigCommerce Store, you can hit the road off restoring the organic visibility of your online store in no time.
PS: Be patient as great things may take some time.
We wish you get fruitful results for your marketing endeavours.
We provide complete BigCommerce store development services including design & setup, maintenance and support, revamp services and much more, please explore our BigCommerce Development Services! If you are looking for effective search engine optimization services? Let us help you, we offer complete search engine optimization services including quality SEO strategies, website performance optimization, website speed optimization, online marketing, digital marketing, social media marketing, content marketing strategies, PPC campaign management services and more, please explore our SEO Services!
If you have any questions or would like to know more about how Skynet Technologies can help your business to reach one step ahead, Reach out us through submit form & We'll get back to you soon!
Request for Quote