How to Customize your BigCommerce Store Design?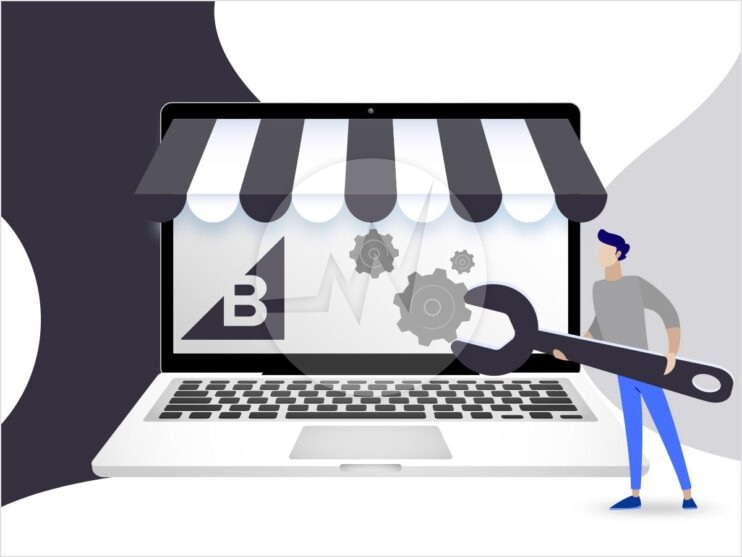 BigCommerce has been the showstopper platform for ecommerce website developers. It has been the most comprehensive tool to offer customization abilities and store design features that can be easily practiced by any developer or even by you as an owner. Made majorly to power the ecommerce websites, The BigCommerce store designs never come with complicated integrations and installations.
Why BigCommerce?
BigCommerce offers a wide platter of abilities to its end users with its multiple in-built customization features. It comes with in-built themes that can be easily and effectively customized to make your websites appear unique and different as per your requirements.
A BigCommerce storefront design always uses HTML and CSS to give a diverse versatility to its template customization abilities. It can offer you everything from a basic design modification to a high-end HTML and CSS requiring a design that can make your ecommerce website stand out from the rest of the others in the competition. Hire a BigCommerce Development Company to move first step towards for your business goals.
What all you can do in Custom BigCommerce Store Design?
Design mode of BigCommerce Store
BigCommerce's design mode is one of the simplest and most easy to use platforms to design and customize your themes and templates. It features simple controls with an easy drag and drops menu to customize your themes at complete supremacy. You also get easy controls to remove, replace or reorder items on any page of your ecommerce website.
To start with your customizing, all you need to do is click "Store Design" and then click the "Design Mode" tab in the Control Panel. Once you do this, you are all set to bring your creative arms to customizing. You can easily customize different pages of your website by just simply going to that specific page you want customization for and access its "toolbar".
You can move your items on the page using the pointer. You can easily drag and drop items to the place you want to move them or even remove them. After making all your adjustments and BigCommerce design customizations, don't forget to save though!
Modify your BigCommerce Storefront Design
BigCommerce's design mode is highly effective in carrying out the basic customization abilities. Though, with the help of a stylesheet editor, you can bring extra professional modifications to your CSS of any theme or template.
You can easily go through the "Browse Template Files" option in the tab of store design and find options to work on your CSS. There appears a great list of multiple different template files on the left-hand side. The upper or the first portion mentions the templates that are already in use. The following portion mentions the rest of the template files that are arranged as per their group type.
Clicking any one of the template file options leads the editor to be opened on the right side. It displays all the necessary coding of the selected template on this site. Here you can perform all your modifications and customization needs on HTML. With the help of the quick edit option, most website design professionals can make the best use of HTML and CSS customization.
Custom BigCommerce Design through FTP
Getting hold of customization features on BigCommerce will make you realize that you can customize anything on your BigCommerce. It is just that you should know the skill and expertise to handle these customization tools appropriately. As we have gone through the basic customization tool of "Design Mode" and a more modified customization tool of "Quick Edit", the customization through FTP gives a more modified and enhanced directory of customization.
Customization through FTP allows you to customize almost everything on your website design. To apply the great use of FTP, you would first have to connect your website with an FTP linked with a directory. Here you can upload all your files which ultimately gets linked back to your website. To perform this effectively, you should download a ZIP archive first of all the template files and then modify the required templates as per your requirements.
Here you can upload any kind of files be it CSS, HTML, media files like .fla, .flv, etc. and the other image files like .jpg, .png, .jpeg, etc. These uploaded files through FTP will always be presented under different URLs than that of your template files. You will then need to incorporate the new URLs of uploaded files into stylesheets or maybe web pages where you want to make them work out.
BigCommerce WYSIWYG Editor
The WYSIWYG is the acronym for the "What you see is what you get". This editor tool was introduced exclusively in 2019 to enhance the customization abilities and features of banners, web pages, programs, products, and other categories. It comes as a "first editor" where you get to edit and customize the content of certain specified pages without changing codes.
You can easily format the various text, add, and customize images, create links, add other media like videos, animations, and create tables. You can also disable the use of this editor tool by clicking the disable button in your "Store Settings".
The BigCommerce Style Theme Editor
This theme editor tool got also introduced in the year, 2019 which offers you the ability to make easy customizations to your BigCommerce themes. You can customize your purchased BigCommerce themes by just going to the BigCommerce storefront design and click the "My Themes "option.
From there, you can click the "customize" button, which will take you to the left side of your screen with the "Style Editor Panel". The Style Theme editor helps you to make terrific theme customizations without even changing any code. You can easily make changes to the theme fonts, image sizes, colors, and product columns using Stencil and Blueprint themes. You can customize your theme as per your brand uniqueness and preferences.
Final Words
BigCommerce has been a magnificent platform when it comes to performing easy and effective customizations. All themes, templates, and other parts of your high-end websites can get customized easily with the help of its easy-to-use editor tools. With its growing interface and new developments for more enhanced customization tools, the BigCommerce Store Designs tend to get better and better with time.
Skynet Technologies is a BigCommerce Partner company. As a top BigCommerce development agency, we have years of experience in developing BigCommerce ecommerce website. If you are looking for new BigCommerce store development, revamp, manage or maintain your BigCommerce store; please explore our BigCommerce Development Services! We also offer BigCommerce UX/UI design, redesign, Graphic design, ADA Design, BigCommerce Store Design and much more!
If you have any questions or would like to know more about how Skynet Technologies can help your business to reach one step ahead, Reach out us through submit form & We'll get back to you soon!
Request for Quote