Best Practices for Long Term Mobile Application Maintenance and Support!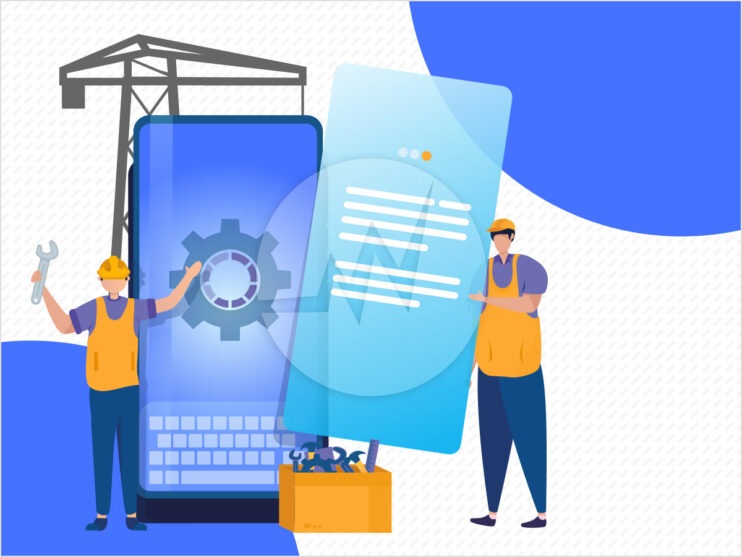 In this Digital world, the demand for mobile applications has increased widely. Most businesses are launching their mobile applications to provide a better user experience to their customers. But only launching your mobile application is not enough. Just like all other software and programs, mobile applications also require regular support and care.
The real work begins after the app is launched. Here we have mentioned some best practices for long term mobile application maintenance and support services.
What is mobile application maintenance?
Mobile app maintenance refers to the complete process that involves fixing simple to complex issues, detecting errors, and upgrading new versions to give a seamless performance to the users. The only number of downloads does not represent how successful your app is, but the number of active users does.
To keep your users active, businesses need to ensure a bug-free and seamless application performance. The mobile application market has seen tremendous growth in recent years. Users tend to uninstall the application within minutes if they don't like it. Mobile app maintenance and support are required to keep your users active. That's why every business should invest in Mobile App Maintenance services to retain their customers.
Best practice for long term mobile application maintenance and support services
Upgrading software and hardware
This digital world is very unpredictable. New change arises every other moment. With several devices launching every other moment and your application is not compatible with the new versions; your application will end up getting lost in the massive crowd of the digital world.
To make sure the best long-term mobile application maintenance services, hire a company that focuses on upgrading both hardware and software versions regularly. If your application is compatible with all the latest versions, then it will ultimately attract more ratings from the users.
Adding new features
An application can survive in the market only when the users like it. The user's behavior changes every moment. Before getting a mobile application maintenance plan, make sure that it works to add new features in the applications as per the user's demands.
A good maintenance company keeps a check on the user's demand and then applies it to the application to make it more user friendly. Users give their suggestions and feedback while rating it, the maintenance company can use these suggestions to provide a better user experience. It will also help in increasing the rating for your application.
Monitor performance
Monitoring the performance of an application is a crucial step. Before hiring mobile application maintenance and support service, make sure that the company you are hiring focuses on the overall performance of the application. The company must focus on the loading speed, responsiveness, and lags that can affect user experience. This will help to attract more users by giving them seamless navigation.
User experience is the ultimate goal of having a mobile application for your business. If your mobile app is less responsive, and give poor performance, then it will be difficult to get higher ratings from users. Without good ratings, customers will less likely to download it from the Play Store.
Licensing
Mobile applications are made under certain licenses and guidelines. The maintenance company must ensure that licenses are upgraded to the latest norms and policies. If your application is still running on the old licenses and guidelines, users will less likely to spend time on your app fearing privacy threats.
To give the best privacy policies and services, your app must be working on the latest licenses and guidelines. Licensing provides a sense of trust among users. No one likes to download an application that doesn't have any license. Moreover, licensing is required to ensure users that their data is safe with the company.
Scheduled system maintenance
Bugs and errors happen frequently. You cannot find a one-time solution for them. To keep a constant check on them, make sure that the maintenance company you are hiring has scheduled system maintenance also.
Scheduled system maintenance provides a planned treatment for all regular bugs and threats. It ensures keeping your application up-to-date by fixing issues and makes it perform seamlessly. This will also help in eliminating system downtimes.
Bug fixing
Bugs can ruin the user experience in a major way. If you leave your bugs unattended for a long time, it can lead to huge losses in your revenue. As bugs will make the performance of your application poor, users will more likely to shift their attention.
As the market for mobile applications is huge, users don't like to compromise on the quality. Once they feel the app is not working as per their needs, they will move to other applications. Make sure that the mobile application maintenance and support you hire constantly work on fixing bugs and errors.
How much does the app maintenance cost?
Investing your money in mobile app maintenance is a futuristic cost. There is not any fixed estimate for mobile app maintenance. It is preferred to ask about the budget charged by the mobile app maintenance companies. Each mobile app maintenance company charges differently.
If you have a large size business, then your cost may differ. For large businesses, there will be additional services that are important for the application. On the other hand, if your business size is smaller, you don't have to invest a large amount of money in the initial stages. You can keep on adding new features slowly to increase the efficiency of the mobile application.
Over to you
Here are all the best practices to hire mobile application maintenance support and services. There are numerous companies in the market claiming to give the best maintenance services to their clients. Before hiring a maintenance company, make sure what kinds of plans do they offer. Also, check what services you want for your business based on the size of your business.
If you have a small size business, you will require a maintenance plan according to that. But if you have a large-size business, then you require more investments to expect more revenues.
If you are looking for a Mobile Application Development including Android, iOS, React Native and Flutter App Development, Please Explore our Mobile App Development Services! We also provide Mobile Application Maintenance Services and Mobile Application Security Audit. For More Information, Please Visit Our Mobile App Maintenance Services!
If you have any questions or would like to know more about how Skynet Technologies can help your business to reach one step ahead, Reach out us through submit form & We'll get back to you soon!
Request for Quote