Top Reasons why Mobile App Maintenance Plan is beneficial for your Ongoing Business!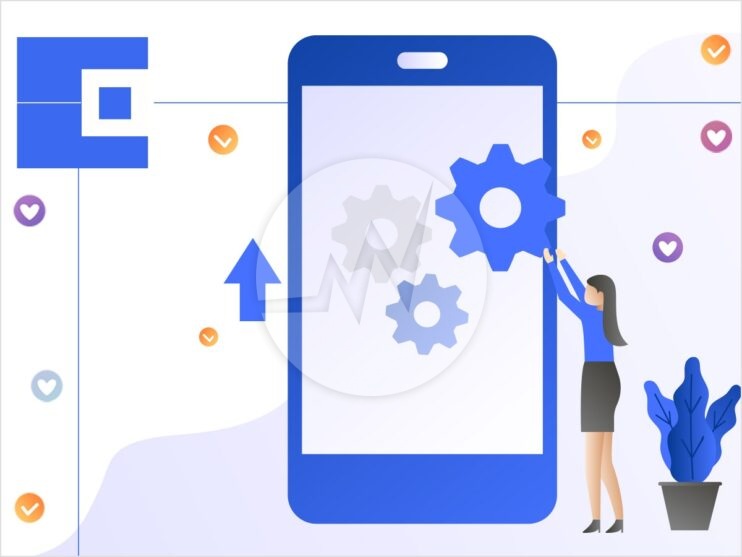 So, you have successfully launched your mobile application, right? Now, do you think your work is done only by launching it? Mobile applications, like every other software, require constant maintenance and support. Many are unaware of why a mobile application maintenance plan is beneficial for your ongoing business?
What is Mobile app maintenance?
Mobile app maintenance is everything that helps you keep your application running. In this digital world, updated versions and weak privacy policies are highly vulnerable. Hackers and attackers are always on a hunt to attack your software and programs. You have already invested a lot of time, energy and money on mobile app development, but it will be in vain if it is not maintained regularly and properly. That's why we should invest in app maintenance.
Google Play store and Apple App Store often change their policies and licenses frequently to provide better and safe services to users. That is why; mobile app maintenance services are required.
Benefits of having a mobile app maintenance plan for your ongoing business
Upgrading to the latest operating system versions
As new devices and operating systems are launching frequently, upgrading compatibility for your application becomes a necessity. The main reason behind upgrading your mobile application is that the app usually stops working for the new operating systems.
Be it android or iOS, both are continuously advancing their operating systems. To keep your application working on all the latest devices, a good Mobile Application Maintenance Service is required.
Enhancing user-experience
As we all know that everything requires development, and so does your mobile applications. The digital platform is transforming frequently. On the other hand, users now have a huge market for mobile applications. As more and more applications are available on the play store, user experience has become a big factor.
It is very important to keep improving your mobile app after considering user's feedbacks. Only users can give real feedback. If you take care of the user's needs, they will ultimately get stick to your app.
Continuous improvement of the app
To keep your business growing, your mobile apps need to be well-upgraded. Users don't spend too much time the apps that look boring and complicated to use. Once they started feeling the app is wasting their time and effort, they will uninstall it.
The two main things users look for in a mobile app at first are smooth navigation and attractive designs. Having an app with good visuals is the biggest advantage. Other than all the features, an app with attractive visuals and smooth navigation has its benefits. To keep your app continuously improving, it is required to have good mobile app maintenance & support.
Saves huge investments
Yes, you have heard that right. Having a continuous mobile app maintenance plan will help you save money for the long term. Suppose you have a great idea to launch a plan, but you unsure about its success. The best way to launch an app for beginners will be to launch with only basic features.
With the help of a mobile app maintenance service, you can keep on adding a new feature as it begins to get successful. This way, you don't have to risk all your money at once on the app.
Software improvement
There are codes and configurations written in software. For better performance and compatibility, the codes and configurations must be updated regularly. Once you have launched your mobile app, these codes and configurations must be upgraded time-to-time.
Your mobile application is more vulnerable to threats if the software library is not updated regularly. For safe and secure software, improving your software libraries is a must.
Technical improvements
There are a lot of technical improvements required regularly. If you are looking to get the best mobile app maintenance, then check whether the company is providing regular technical Mobile Application Maintenance & Support or not.
Technical improvements include changes in a programming language, new platforms as well as technology. As the digital industry is ever-changing, your app requires constant improvements. If your app is not working on the new algorithms and technical factors, the ratings will eventually increase with the poor performances.
For a secure medium for users
As the digital world is becoming more competitive, play store is becoming more rigid about their privacy policies. Before getting a mobile app maintenance plan, make sure that the companies you are hiring also focus on the security and privacy of users.
The biggest factor behind the success of any mobile application is the security and privacy of the user's data. If your app does not provide better security and does not imply the latest privacy policies, you won't be able to gain their trust.
Getting more ratings
If your app is maintained regularly and is compatible with all the devices, the ratings will ultimately increase. Users don't rate a mobile app if it is not easily navigable and lags frequently. To gain your user's trust, you require the Best Mobile Application Maintenance plan that focuses on improving it regularly.
Software is never perfect; it requires constant efforts to make it perfect. To attract more users, it is worth investing some amount in it. Once your users get addicted to the seamless features of your app, they will keep rating it to want even better.
Before we wrap up
As we are going to wrap up this article, it is important to mention that it is not necessary to invest huge amounts in the maintenance of your app. You can choose a maintenance plan that fits into your budget and the size of the business you are operating. As we have mentioned all the benefits to hire a Mobile Application Maintenance & Support Service for your ongoing business, you can choose a perfect plan to keep improving your app.
If you have a small business, you don't require investing a huge amount and energy on your app, but if your business size is large, it requires good investments for better results. Moreover, make sure that you are hiring a reputed and licensed company only. Also, check whether it has experienced and professionals or not.
If you are looking for a Mobile App Maintenance Plan, Mobile Application Maintenance Services and Mobile Application Security Audit. For More Information, Please Visit Our Mobile App Maintenance Services! We also provide Mobile Application Development including Android, iOS, React Native and Flutter App Development, Please Explore our Mobile App Development Services!
If you have any questions or would like to know more about how Skynet Technologies can help your business to reach one step ahead, Reach out us through submit form & We'll get back to you soon!
Request for Quote