How Web Design Agency is Bringing Up the Conversion Rates?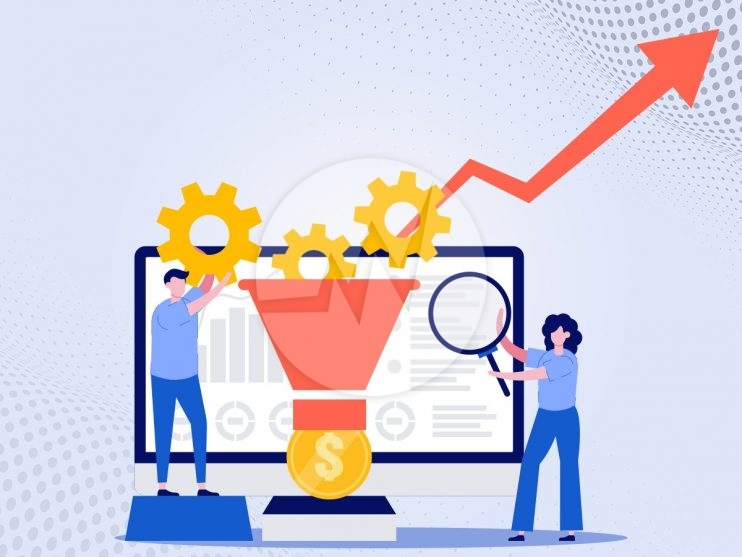 I remember scrolling through a website yesterday. I liked a product and added it to my cart.
To buy it, I clicked on my cart option. But it came to me as a shock that the checkout option was nowhere on the page.
The website was continuously blinking with discount pop-ups. The delayed site speed was another factor adding to the collapse of patience in me. But what do I do with the same when I can't find the checkout button to complete my purchases apart from abandoning the website.
Yes! That's the story of every customer on a website that fails to convert its potential leads to its customers. Thus, if you own a business website and not getting clients, this can be the significant explanation of all.
Since many businesses do not have expertise in this field, most of them turn to a web design agency for website improvements. This trend is significantly increasing in the graph given to the positive outcomes received from the same.
But the question stands, what do their experts do that the businesses often fail to see to tackle the problem?
Sit back, relax and glue your eyes to the screen. We will be covering all the points to help you unfurl the secrets of a web design agency, skyrocketing the conversion rates of a website.
How does a web design agency skyrocket your business?
Understanding your customer base
Every person has different requirements, and so are their ways of finding the required product on your website.
For a customer to enter into a buying cycle, it is important that the visitor easily locate what they are looking for.
The experts at a web design agency analyze the way with which users browse on a particular website. They utilize heat maps, headlines, product categorization, and other parameters to guarantee an exceptional guest experience.
As per a survey, 86% of users are ready to pay more for an exceptional customer experience. Thus the experts make sure that they deliver the best of guest experience so that leads convert to your website.
Quick functioning search button
A robust search button placed on the top bar of the website eases the task of a visitor to find their required product. It is another aspect that the web design agency experts focus on primarily to elevate your conversion rates.
The experts create a highly functional search button that instantly catches the attention of the visitor and makes it look clickable.
By adding auto suggestions to the search box, the experts stream down the hustle of a visitor on your website. When you have multiple pages on your website, placing a search box on each page ensures a seamless guest experience throughout your website.
Focusing on the mobile experience
Web design agencies understand that a great number of visitors will be accessing your website from a mobile device. Thus it is necessary to create a mobile responsive design for your website.
To do the same,
They include the most important part of the content on the top with the CTA button close to it.
A clean navigation system lets the visitors know how they can reach their desired destination.
By considering such points, they aim at delivering the same user experience as that on a desktop to a person accessing from a mobile device.
Targeting the repeat customers
You will be dumbfounded to know that a small portion of your customer base is backing a large portion of the revenue you earn.
Thus it is important to deliver any changes on your website in a way that does not hinder the customer experience.
A web design agency handles this most efficiently by targeting the goal without abruptly changing the path followed by repeated customers.
Start by making small changes to measure their every move and implement their learning in the next step they pursue. It helps them in growing the conversion rate of any website bit by bit, which becomes a significant number in the end.
Lightning loading speed
This one is the talk of the digital market when we discuss the performance of our website. It affects user experience, and that affects your ranking in the search engine results on Google. Check out the top 15 Ways to Improve Website User Experience.
A web design agency understands this problem to its roots and makes sure that the website loading speed space is below 3.21 seconds. It is due to the reason that just the second delay can decrease the conversion rate by 7%, which makes it a pain point in the conversion cycle on any website.
This is done to ensure a negligible bounce rate on your website.
It's the wise man's decision!
Hiring a website design agency for making your website flawless is a wise man decision. It is a one-time investment that you put to gain more in your business. Thus, don't give it a second thought, as the above-mentioned points are just some grains out of the sack. You can benefit so much more beyond your expectations.
If you are looking for an ecommerce website design, online store design, shopping cart design, website design services, UX/UI web design, please explore our web design services!
We also provide website redesign services, online store redesign and ecommerce website redesign services. For more information, please explore our website redesign services!
Get started!
If you have any questions or would like to know more about how Skynet Technologies can help your business to reach one step ahead, Reach out us through submit form & We'll get back to you soon!
Request for Quote