Why should you never compromise with your Mobile App UX Design?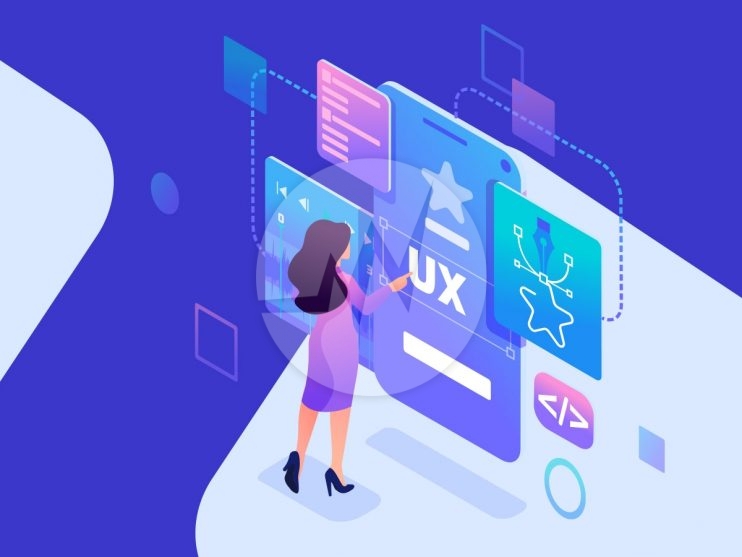 User experience or Mobile App UX Design is an important aspect of a mobile application as it mirrors the thoughts, attitudes, emotions, and patterns of an individual user interacting with the app.
When developing an app most of the developers get confused between UI and UX which is vastly different. If we try to put it on a basic level, UX is a fusion of technology and psychology and UI is art and technology.
As an app developer, if you wish your app to become viral overnight among the target audience, then just follow a few simple rules. According to the founding father of information architecture Peter Morville, apps should have characteristics like desirable, valuable, accessible, findable, usable, and credible. The success of your app depends a lot on how easy it is to use by the end user. If any users install an app but it doesn't fulfill the requirement, then it's certain that the user will surely go elsewhere.
Why is engaging UX crucial for an App's Success?
The quality of UX design plays an imminent role in the success of an app. This is a competitive market and a developer needs to have skills to create the app that works on different platforms effortlessly. Today, a user spends 5 to 6 hours of the day time on their phone on average. Hence, it is only wise to showcase your products or services via a mobile application for further reach and digital presence. However, you need to design it in the most basic way that users find simple. A recent study of statistical data shows the need for a perfect Mobile App UX design.
95% of people are likely to abandon an app that is confusing to operate.
86% of people stopped using apps that don't function smoothly.
79% of people wish to operate an app that is clutter free.
A bad UX app is likely to lose 77% of active users within the first 3 days of installation.
30% of app customers are likely to recommend your app to other people if found useful.
With these stats, we can understand the importance of UX that separates unsuccessful apps/websites from a successful one.
What You Should Not Do to Compromise Mobile App UX Design?
1. Using Same Interface Design for Different Platforms
UX plays a crucial role in making its UI stand out. Most of the developers are expected to create an app that can run on multiple platforms. When your app has a wider audience, keep in mind that each platform has its own rules, conventions, and qualities. Designs that will make sense on one platform may look misplaced in another. So, create a design flexible enough to adapt to the requirements of different platforms.
2. Don't Copy Platform-Specific Icons
Each platform provides developers a set of icons that are common in every app like creating or deleting a document or sharing to social media platforms. When you are migrating data of your app from one platform to another, make sure you swap the platform specific icons so they don't look odd in the app.
3. Don't Replicate the Web Experience in an App
As a user, you expect a certain interface and pattern in a mobile app. When you work on a web design, it's generally larger compare to an app, each element needs to be compressed without losing the original essence of the product. For instance, when we need to direct a user to a specific page when using a website, we use hyperlinks but the same will look odd on a mobile app. Instead, we use a button or an icon.
4. Telling User to Rate App After Download
The most frustrating thing while using an app is to get interrupted every few minutes with a pop up. If you are creating an app, avoid giving pops every few minutes especially when you want them to write a good review about your app. A user will get used to your app and will be ready to leave a review after spending time on the app for at least a week. Start "Leave a Review" after a grace period of 7 days usage and that too when the user has completed an event or leaving the app. It will improve your chances to get a positive feedback on the app.
5. Don't Take Users Out of App
Try to keep the user engaged within the app. If you have a specific feature of content that isn't accessible from the app, try using an in-app browser. This way the users will not lose their interest, resulting in higher conversion and lesser abandonment.
6. Put Something Interesting Instead of Dead End
When you are working on the UX of an app, make sure it has a progressive flow where the user can accomplish a goal he or she desires. Having said that, there's no dead-end concept when it comes to mobile applications. Whether the user makes a purchase, joins an opt-in subscription plan, or sends an inquiry; keep the channel open for further engagement after the thankyou message. For some invalid actions, you can display funny error messages instead of blank empty pages. Help them go back to the previous page, instead of exiting the app.
Conclusion
Today, our world revolves around apps. Be it kids or adults every single activity like studies, getting social, work, shopping, banking, entertainment etc. are now just an app away. Every day the developers have to work a bit harder to create an interface that keeps the user engage with an app. The best way to meet these ever-increasing standards is by designing a UX that makes your app delightful to use and leaving a unique experience. Also, this is an ongoing process so understand your target audience, their needs and keep adding new features and better user experiences to make your app fresh and engaging always.
If you are looking for a mobile app design, mobile-first web design, app UX/UI design, ecommerce app design, Please explore our Mobile App UX Design services! We also provide app redesign services, ecommerce app redesign services. For more information, please explore our website redesign services!
If you have any questions or would like to know more about how Skynet Technologies can help your business to reach one step ahead, Reach out us through submit form & We'll get back to you soon!
Request for Quote