Custom Shopping Cart Development: Tips, Benefits and Everything You Need to Know!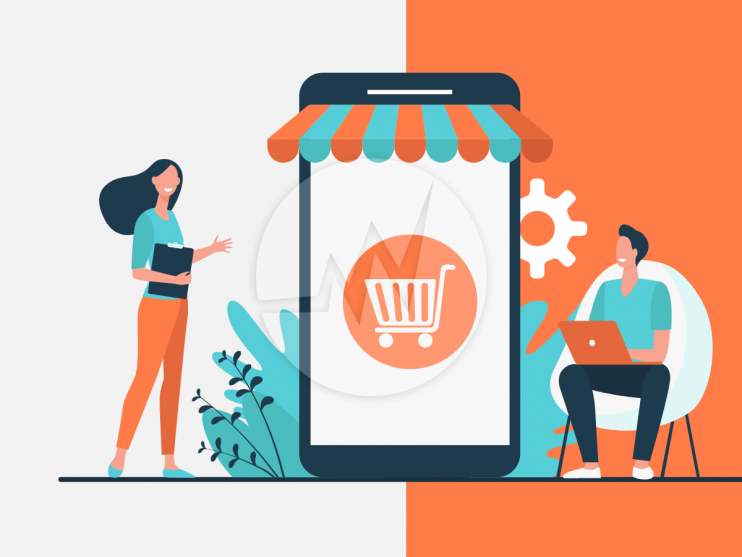 Running an e-commerce business is all fun and profits until the pain of cart abandonment hits your business hard. It is one of the hidden factors that people forget to focus on the initial development of their e-commerce business.
When they recognise the problem, it gets late, and the business starts to suffer.
Did you know?
The top reasons for cart abandonment noticed among the customers are hidden costs during checkout, account creation, slow delivery, complicated checkout process, and others.
This parameter has become a major concern among e-commerce business owners. But no such problem exists in a world that doesn't have a solution.
Hence, there's an effective solution for this one too!
It is custom shopping cart development. For all the extensive damage that has occurred in your business, this solution will help you rectify and recover from it.
Wondering about this complex technical term? Let us get into the detail.
Custom shopping cart development
A shopping cart is a solution in an e-commerce website that completes the process of purchase of a product on an online store. From personal information to the address and payment, it takes care of everything included in the procedure. Even the payment information is also delivered to the various stakeholders like a payment processor, merchant, or any other party included in the process.
To summarize, at the front, one may think it just completes the buying cycle. But it does a lot more than that.
Understand it as a cash register, clearance counter, payment processing system or even a shelf that is holding the products of your customers on your online store.
What should you get in custom shopping cart development?
With selecting the custom shopping cart development, it can be built according to your e-commerce business requirements. You can get third party integrations (for example, payment) to it for added value and to deliver a unique experience to your customers. You can also incorporate your potential client preferences with the aim of conversion.
So, as you move ahead with your plan of getting a custom shopping cart for your online business, let us acknowledge you with some great tips to keep in mind during the process.
Keep in mind that when a visitor browses your store, they can shortlist the result in multiple ways. So, make sure that the shopping cart offers the flexibility to search for a product based on color, category, price, brand, material, or any other option.
To enhance the credibility of your product on your online store, make sure that the shopping cart should include product reviews and ratings by the customers who bought it.
Nobody likes a complicated or lengthy checkout process. The shopping cart should include not more than two steps during the checkout, along with multiple payment options for the customer to complete their purchase.
A loud call to action, prices as per quantity, seller details (if available) and no hidden charges should be made sure in your shopping cart development.
Don't miss the section "Apply coupon" in the shopping cart. Even discounts and other offers can be highlighted accordingly in the shopping cart.
This way, your single page shopping cart will cover all the important aspects with ample information for the customers to trust your brand in completing a purchase on your online store.
#Fact: The number for average shopping cart abandonment rate stands close to 67.91% for an e-commerce website.
With the successful implementation of these expert tips in your shopping cart, your customers will enjoy completing your purchase on your online store and won't simply abandon your shopping cart again in the future. Check out this blog to know the multiple ways to reduce the shopping cart abandonment.
Let's move ahead to the exceptional rewards of building your shopping cart. We will throw light on some of the best-known advantages that will leave you awestruck.
User-friendly experience
It is the best thing you can get with a custom shopping cart development for your e-commerce business. By flaunting your own designed shopping cart, you can distinguish yourself from your competitors. You can bestow the trust and unique experience to your customers that they will remember and choose you in the future for your product base. Explore this blog to take your business to the next level by providing seamless ecommerce user experience.
Next-level marketing
When you incorporate a generic cart, there are no special marketing features included in the same. But with the custom-built shopping cart, you can offer a lot of promotion and marketing products on the same page. With individual SEO tags for the listed products and the pages, you can generate more traffic to your website through search engine results.
Flexible pricing options
While working with the generic shopping cart, you can only leverage the fixed pricing option that is pre-configured in the same. On the contrary, a custom shopping cart offers you the flexibility of elaborate pricing options you can implement for various product categories. From discounts and promotional offers in the pricing makes you can make your product listing more lucrative.
Scalable to your requirements
The custom shopping cart option offers you the scalability to grow your e-commerce business as the demand comes. You can add various features and functions to meet the customer preferences, increase traffic or business queries altogether from the same.
Some other advantages that you can look out to while building your shopping cart are:
Quick changes incorporation
Increased control
Flexible product listing and others.
It's an investment that you will cherish for your ecommerce business lifetime!
Thus, if you are looking to grow your ecommerce store like a shooting star, this is the best factor to stick to. With excellent features, functions, and design elements, you can deliver an excellent experience to your customers, which will significantly decrease the cart abandonment rate on your website. Custom shopping cart development is necessary now a days to boost the conversion rate and increase the sales revenue.
Building your own shopping cart will help you address this problem of yours in one go. We would recommend that you take assistance from the experts who will help you add other important things that you may ignore in the process.
We at Skynet Technologies offer ecommerce shopping cart development, custom ecommerce development, ecommerce web application development and much more.
We also provide ecommerce website maintenance, online store maintenance services and web application security audit to make sure your existing website never let your customers down when they visit it! Please visit our ecommerce maintenance services!
If you have any questions or would like to know more about how Skynet Technologies can help your business to reach one step ahead, Reach out us through submit form & We'll get back to you soon!
Request for Quote