Why is it worth to Invest in Website Maintenance Services?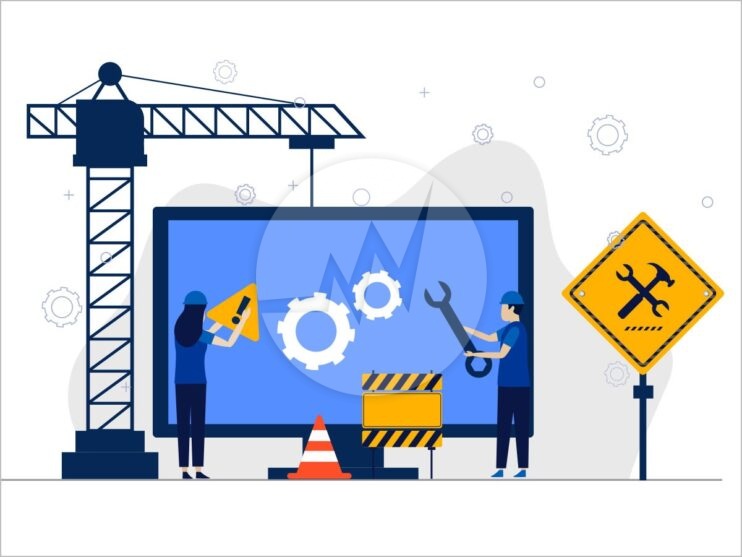 Comprehensive website maintenance used to involve complex administration packages for which separate servers had to be operated on-site. Fortunately, the cloud has changed all of that. Today's website monitoring service intuitive new user interfaces that give anyone a graphical, command-centred view of the critical metrics of their website, including traffic on the website, load balancing and latency metrics, website availability, website health, and several other factors.
Together, these factors determine how your online presence will survive everything from ecommerce spikes to major web downtimes. More important than monitoring the traffic in the front end of your website, website monitoring management tools can help you distribute resources and scale your web server capacity to save money while working more efficiently.
What is website maintenance services?
Website maintenance is an all-encompassing term for any activity that involves testing a website or web service for website availability, performance, or functionality. A website maintenance service used checks and verifies that the website is available and functional and that visitors can use the website as expected.
Usually the term "website maintenance" refers to automated testing or real user monitoring (RUM), but some websites still do not test at all or rely on periodic reviews performed by staff.
Manual testing is sporadic and unreliable considering the number of variables that affect website availability, performance, and function. This article will primarily discuss synthetic surveillance.
How does web maintenance services work?
Automated website maintenance, also known as "website monitoring", uses a network of computers located near the end users of the website. This network of computer checkpoints interacts with a website or service to verify that the service is working as expected.
The monitoring system designates a checkpoint to test the website, and the checkpoint can go through several steps to run the test.
The control point:
Initiates a connection to the website or service.
Checks the return for response code. If the website is generally available, the checkpoint reports the result and considers the test to be completed, but if the website is monitored, the checkpoint continues.
Checks the return for a specific content
Loads the content into a real browser (Real Browser Monitoring) – Records the
loading times for each page element as it loads in the browser (performance monitoring)
Tries to log in, search, use shopping carts, even make a purchase (web application monitoring)
Reports its results back to the website monitoring service
If the result contains errors or slow response times, the website maintenance service can re-initiate the scan from another checkpoint to investigate a persistent error before notifying the website support team.
What is tested in best website maintenance service?
Website maintenance tests pages for website availability, performance and functionality and notifies support staff if the page does not work as expected. Usually, one type of monitor falls into one of the above categories, although the more advanced monitors can cover all three categories.
Website maintenance can also use data that comes from actual users of the website or service. Known as Real User Monitoring (RUM), script files, agents, cookies, or server-side code track the performance of the website as each website visitor accesses the website.
Real User Monitoring provides real user insights, but it relies on user interaction with the website to get data, making it an unprofitable way of tracking uptime.
Rely on security: Use website maintenance service
Each website maintenance service has its strengths in terms of the features and functions it offers. But in order for it to work for modern business, any website maintenance service, in one form or another, needs to have some core components.
These components include browser monitoring/website monitoring, preferably a combination of real user monitoring and synthetic performance monitoring, business-relevant reports and analyses, and real-time alert functions. In addition to website maintenance and ecommerce maintenance, a security scan is also optionally available for better identification of malware.
The core ecommerce maintenance functions include:
E-mail, SMS and push notifications
Display of historical graphs of uptime and latency
Logs of connection errors, outgoing e-mails and text messages
2 level user authentication (administrator and user)
Statistics and reports for technical website monitoring (availability, downtimes, alerts, etc.)
Conclusion
When website availability, performance, and functionality are critical to a business or organization, website monitoring is essential.
For most businesses, a well-functioning website is important, whether the website offers marketing materials, ecommerce or a service. The competition is just a few clicks away, and frustrated end users will give up a rundown, malfunctioning, or malfunctioning website and do business with the competing website instead.
Since performance and security are important considerations, it is worth investing in professional website maintenance services. If you are looking for web maintenance services any or having a query regards to website maintenance. Please Explore our Website Maintenance Services! We provide a complete, best website maintenance service from a small content update, bug fixing, troubleshooting, critical security updates, SSL certification, module configuration, installation to version upgrades and much more.
If you have any questions or would like to know more about how Skynet Technologies can help your business to reach one step ahead, Reach out us through submit form & We'll get back to you soon!
Request for Quote