How will Ongoing Website Maintenance Help to Flourish your Digital Marketing Goals?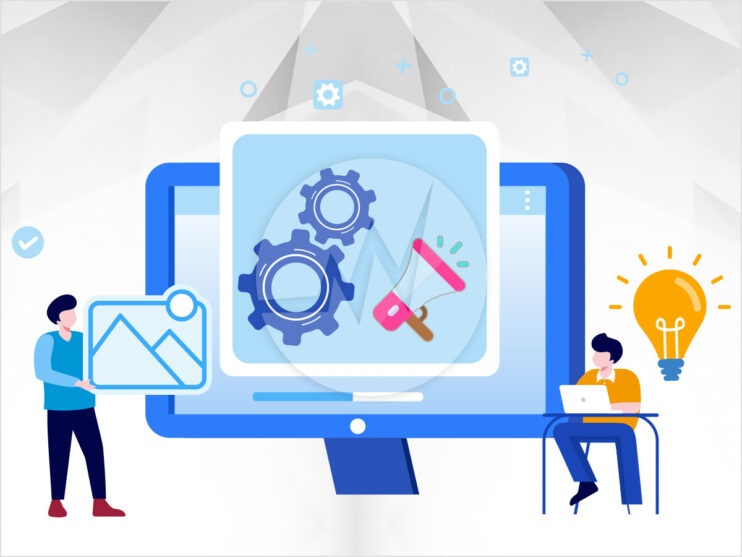 Importance of Ongoing Website Maintenance
It is well known that having a website alone won't get your customers in. You should instead be investing in maintaining it. It is always said that a website is never done! The idea of a perfect website is a myth. Regular website maintenance and support is essential for the proper functioning of your websites.
Many people believe that launching a website for business only means driving the audience to it and have no knowledge about the website's maintenance. Sometimes they completely ignore the importance of site maintenance and as a result, they cannot retain the customer engagement. What people don't realize is that a non-functional website can hurt your business more than not having a website at all.
Why Ongoing Website Maintenance is needed?
It is very important for you to invest in ongoing website maintenance. It will bring you closer to achieving your Digital Marketing strategy goals.
Your website can give you returns without maintenance but investing on its maintenance will eradicate the risk of a non-functional website and give you maximum returns.
Customers judge your business through your website and having a faulty website will decrease your sales.
No customer will ever visit a website with broken links, and they will never like an outdated version of a website or an unsecured page. If these troubles persist in a website, it will never be successful in driving more customers to your business and retaining existing customers.
If there is no customer retention there can't be an increment in sales and can very well lead to a loss of revenue. Thus investing in the ongoing website maintenance service should be your foremost task.
Customer retention is the prime aim of any business owner, but with a faulty and outdated website, this won't be possible and therefore it is very important that the owner gives the due emphasis to his ongoing web maintenance.
The Ongoing Website Maintenance Checklist
Few tips on what to keep on your website maintenance checklist and how it pushes you closer to digital marketing goal:
Review of the analytics

The analytics of your website gives you details about the sources of audiences that are browsing your website. It also gives you an in-detail report about the time frame that each customer is being retained for and also the conversion rate of your business. The analytics give you more or less an idea about the targeted audience and therefore tending to your analytics is the foremost thing in ongoing website maintenance.
As we all know one of the basic strategies of digital marketing is to find the targeted audience and reviewing the analytics will give you a clearer idea about your targeted audience.

Improve Your SEO Strategy

Ongoing Website Maintenance services allow you to mark your presence online. It is important to regularly redefine the design of your website to attract new customers. It is also necessary to improve SEO strategies to get higher ranks in search engine results. This can be done either by increasing backlinks or updating blogs with good content. This will definitely ensure a good amount of traffic to your website.
The goal of digital marketing for your website is also to have a good organic search engine ranking and as a result, ongoing website maintenance becomes an integral part of your digital marketing plans.

Speed of the Website

If you keep on adding size-rich content to your website, it will decrease the loading speed of your webpage.
If this is not kept in check, it will hamper the experience of your readers. If the speed of the webpage becomes increasingly slow then it will be difficult to retain the customers. No customer likes a slow loading website. If you have a high-speed website, then it will be possible to drive more traffic to your website and as a result you get the increased sales, ultimately achieving the goal of your marketing investment. Check out Website Speed Optimization Best Practices.

Proper Functionality of the Website

It is very important to have a perfectly functional website. No customer likes to spend time visiting a website with broken links. The broken links of the website create a negative impact in the minds of the customers and therefore it is very essential to give importance to the working of your website. A website in proper working condition will always attract more customers which is why it is essential to check if there are any broken links making website maintenance a necessity.

Update the Website

Website maintenance service allows you to update the internal technicalities of the website too. Always keep your website updated. No customer likes to visit an outdated website. An updated website will attract more customers and as a result, it will drive more traffic to the website leading to the increase in sales and updating the internal technicalities of your site will increase the efficiency of the website which will help in giving a better experience to your customers.

Update Security

Web maintenance service allows you to update the security system of your website. It will keep your website free of bugs and cyber-attacks. Your customers trust you with their private data and no one should have to be worried about their data's security. With an unsecured website, you are putting not only yourself but your customer at risk. Keeping your site's security system updated will eventually lead to customer loyalty.
These website maintenance tips will definitely help you to drive more audience to your website and more importantly, retain the ones you already have.
It's clear that ongoing website maintenance and support helps you to keep your website updated and that leads to traffic to your website. When more customers are attracted to your website there is a significant increase in sales and therefore it is essential to invest in ongoing Website Maintenance.
An increase in sales is what you want from Digital Marketing anyway. The ultimate goal of Digital Marketing is to bring your visibility and ultimately drive customers to your website and increase your sales and generate revenue for you. To achieve that, if ongoing maintenance is what you should do, then it is what you must do!
If you are looking for ongoing website maintenance, regular website maintenance, monthly website maintenance, ecommerce website maintenance or online store maintenance, Please explore our website maintenance services! We provide a complete, best and regular website maintenance service from a small content update, bug fixing, troubleshooting, critical security updates, SSL certification, module configuration, installation to version upgrades and much more.
If you have any questions or would like to know more about how Skynet Technologies can help your business to reach one step ahead, Reach out us through submit form & We'll get back to you soon!
Request for Quote