The Significance of WooCommerce Store Maintenance Service and How can you Avail it!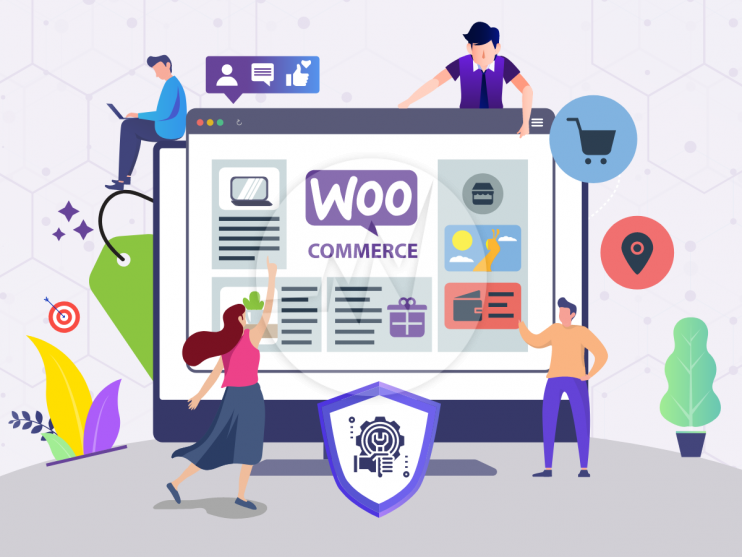 One of the most famed plugins on WordPress, or say a popular e-commerce platform that powers over 41% of all online stores, is WooCommerce. Not only is it developer-friendly, but it also contains innumerable functionalities to make any e-commerce store an exceptional one.
Since this plugin is constantly under fixes and tweaks, several updates for the WooCommerce user rollout from time to time. The minor updates are not a matter of concern here. It's the major updates that come bundled with a warning and a lot of second thoughts.
Since these can't be ignored, it's better to understand why these need to be dealt with and how WooCommerce store maintenance service can help you with it.
Why do you need WooCommerce store maintenance service?
WooCommerce store maintenance is a time-consuming task that requires constant efforts on a regular basis. You can either maintain your e-commerce store or spend time growing your business. This is WooCommerce store maintenance service comes as a blessing in disguise to all e-commerce store owners.
SEO optimization
The WooCommerce SEO specialists have the utmost knowledge of technical optimization required on your store as per the latest search engine updates. It will help in managing your e-commerce site's search rankings in the SERPs (Search Engine Result Pages). Explore the complete guide to speed up the WooCommerce store.
24*7 Technical Support
With the professionals of WooCommerce store maintenance service by your side, get round-the-clock online store technical assistance, including performance tweaks, plugin updates, security updates, and more.
Round the clock security monitoring
WooCommerce store security has arisen as a significant concern, given to the data stored on the website. The data mostly includes confidential customer data, which, if stolen, can cause immense damage to your brand value.
With professionals on 24*7 security monitoring, no ground of risk stays for any hacker to breach the security. The professionals are well aware of the risk involved and thus take all the precautions to secure your sensitive data on the e-commerce store.
From using disk writing protection on the server level to constant monitoring of any malware detection on the site, the WooCommerce store maintenance service will help you grow your business in an environment free from any vulnerability.
Configure daily backups
Back-ups act as a saviour in case anything goes wrong with your website. With WooCommerce store maintenance service, you can rest assured of full database daily backup.
It will help you restore your site to the earlier backup in case any issue arises in your website. If you haven't availed of the service and fail to get a recent backup, your business will face a loss of data and money immensely.
The professionals working at your service are experienced in the attentiveness required, while restoring a backup on a WooCommerce website. They know the right protocol to follow when your website goes down for a day or two. When people choose to do the same themselves, they often over right or lose data for any sales order between any ongoing backup. It hinders the website performance, and thus it is recommended to let the experts fix the issue instead of doing it on your own.
Following the best practices for WooCommerce Development and Store Maintenance
In case, you are looking to expand your website, you can contact the experts anytime to discuss the best options. You may have a complete custom solution in your mind that you can grab at a cost-effective package under your WooCommerce store maintenance service. Not only will the provider follow the best practices, but will take decisions keeping in mind the hurdles a website can face in any future updates.
An experienced e-commerce developer understands the importance of refraining from custom coding plug-ins. While doing so on your own, you may implement the same and may face problems in future updates. You may not be aware that implementing too many functionalities on the site can cause maintenance problems on WooCommerce websites. So why create more problems when WooCommerce store maintenance service can sort this for you.
Here are the top 10 reasons why you should consider WooCommerce development for your e-commerce store!
Optimization and Monitoring of your database
Large databases can often cause performance issues in any WooCommerce store. It is natural for the database to be large in WooCommerce e-commerce sites, given the inclusion of products and order data all stored on the website.
Although to optimize your website even with so many constraints, WooCommerce store maintenance experts reduce the database size of the website without losing any functionality.
The process includes the initial review of the plugin settings for all the installed plugins. An adult plugin out of certain plugins is often configured improperly, causing the storage of millions of rows of miscellaneous data in the database.
Further, database clean-up takes place in a sandbox or staging environment to make sure that no changes affect the live website.
Such regular optimization of the database is a crucial part of the WooCommerce store maintenance service that reduces the possibility of any performance or hosting server issues.
We hope you have understood how daunting the maintenance of WooCommerce store can be. Let us now guide you on how you can avail it. Keep reading!
There are many providers for WooCommerce store maintenance service in the market. With affordable plans and packages, you can choose the best suited one as per your business requirement. You can also choose to get a detailed quote if you have any special demands for your WooCommerce store.
Let the WooCommerce Professionals do it for you!
Running a WooCommerce store? Why waste your valuable time that you use to grow your business in tasks such as maintenance that can be best done by a professional. Keep your WooCommerce store running without any interruptions and deliver the best possible experience to your customers with the help of Skynet Technologies.
We offer WooCommerce website development, WooCommerce store development, WooCommerce store maintenance, WooCommerce support services, WooCommerce store customization or any other WooCommerce solution related services for any size of business. We also provide one-stop e-commerce solutions from consulting, planning, consulting, design, development, migration, revamp, e-commerce website maintenance and more to achieve your goals! We look forward to discuss your ecommerce projects and help you to achieve your target. Our ecommerce team of experts are available to take up any challenges for the next generation ecommerce store you want!
If you have any questions or would like to know more about how Skynet Technologies can help your business to reach one step ahead, Reach out us through submit form & We'll get back to you soon!
Request for Quote