E-Commerce Store Maintenance: Best Practices and Checklist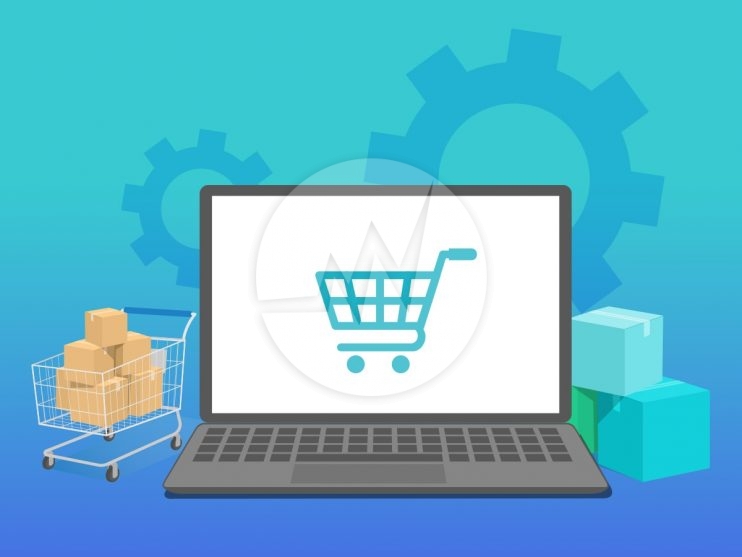 It must only be the tribal people living in the forests far away from humanity that would be unaware of online shopping in the present era.
E-commerce stores have cut the gap between the market and the customers. It offered the comfort of shopping to the people right from their couch. The number of digital shoppers increased steadily from 2014. A sudden rise was noticed due to the pandemic making the number of digital buyers reach 2.14 billion in 2021.
Even though the number of digital shoppers has increased, so has the number of e-commerce stores on the online marketplace. Businesses nowadays are moving more rapidly than ever to the internet to cater to more customers. But why it is that only some e-commerce stores can dominate the market.
For instance: Amazon is the king of e-commerce. It has spread its empire throughout the entire world.
There are some practices that such leading e-commerce brands follow to ace their performance in the market. Today we are going to bring some of the best practices to spotlight with which you can superfast your e-commerce store performance and its conversions. E-commerce support and maintenance are pivotal to run a successful business.
Let's get started!
If we are to talk about e-commerce store maintenance, few things require utmost attention.
Inventory maintenance
Under this category of e-commerce website maintenance, you need to keep a check that you can fulfil customers' orders on time. It helps you deliver a unique shopping experience to your customers, imparting them the trust to shop from you again.
Security maintenance
Since data is on a major threat these days, keep up your website security maintenance top-notch. Leave no ground for cyber-attacks as it will not immensely affect your brand credibility. Apart from it, your website ranking on search engine results pages will also be affected from the same.
Website SEO and performance maintenance
To ensure a unique user experience, you need to upscale your website SEO strategies. You need to strategize your steps to improve your site ranking on search engine results.
Website backups
You can't afford to the crucial data of your customers. Data is worth oil in every industry in the present era. To take precautions, it's advisable to back up your website regularly.
If one loses data, it's hard and awfully expensive to restore it. Many companies add information to their online platform daily. In such cases carrying out daily data, backups are necessary every day. Make sure that the data stored is kept separately from everything else. You can also choose to have more than one iteration of the same.
Tip: A wise man decides to doubly protect in case your primary backup gets damaged too.
Let's make a note of the checklist now!
Fix broken links
The first thing on your e-commerce store maintenance checklist is to fix all the broken links whether it's an image or a page. Search engines such as Google use links Included in your website content to index the same. Also, these links are helpful to provide valuable information to your potential customers about any product or service.
It is necessary to fix these broken links, as if not done Google won't be able to index those pages. Your users will also be misdirected to an error page which can make them abandon your website.
Check your website performance
To get a sight of the big picture, analyze the various pages performance on your website. Check for the most important pages like the product pages, contact pages, and likewise, to ensure that they are driving sufficient leads and sales to your e-commerce store.
Make a note of unusual high bounce rates, any decline in conversion rates or goals, unusual spikes on any page, and others.
Changes with products
Change is the law of nature. The same applies to your e-commerce store where you need to change your products constantly. No visitor would like to purchase a product that is old or out of trend.
Start with some minor changes on a regular basis. It helps in retaining the existing customers and attracting new ones. Updating the shopfront periodically also allows you to display your new range of products. With this, you can grab the attention of your e-commerce website visitors to introduce them to the newly launched products on your website.
Promotion and price changes
If you are planning to make price changes or set up products on discount, make sure that the message is relayed to the audience very clearly. Quote the price changes, discount code, the time for which the discount is applicable, and others, specifically in the advertisement.
Organized advertising will help you to hit the bulls-eye in one go. Ensure that your marketing team advertises the promotion and price changes through email marketing and social media marketing for a wider reach.
Test your checkout process frequently
The checkout process on any e-commerce store is a vital component of the customer buying cycle. You may have aced it the first time but it's important to test it regularly to ensure that the order checkout flow is working smoothly and efficiently.
In case you come across any issues, get them fixed by the web development team immediately for a smooth check-out process. It helps in maintaining an exceptional user experience on your e-commerce store.
Reduce Cart Abandonment
The shopping cart abandonment is the most faced problem by all the online sellers. You need to check the number of abandoned cards regularly in your e-commerce store. Utilize this as an opportunity to turn a visitor into a loyal customer. Send your customers a reminder email about their abandoned cart and let them get back to your online platform to complete the checkout process.
Try to figure out the root cause of shopping cart abandonment. Check for any errors or user experience flaws in the checkout process. Make sure that you deliver a seamless and easy-to-follow online presence to your customers.
Get started!
Constant maintenance of your e-commerce store is as crucial as keeping a healthy body. It protects you from any security threat and ensures that you deliver a high-quality customer experience.
In case you fail to do this task properly, you are inviting risk to your business. Your Google rankings can slip down, and the search engine can also presume your e-commerce store to be a dodgy website. Ultimately you will lose all your customers. Thus, if you are unable to make time for website maintenance, just get in touch with a professional who can keep your website updated for you. It will be worth your time and money. Keep your storefront up-to-date with our e-commerce store maintenance and retainer services!
We wish you a happy and successful e-commerce business ahead!
Do you have an ecommerce store and not getting the desired result? We would be happy to support you. We provide complete ecommerce solutions including ecommerce website development, web design, SEO (search engine optimization), maintenance and support, performance optimization, and much more. Please explore our ecommerce solutions!
If you have any questions or would like to know more about how Skynet Technologies can help your business to reach one step ahead, Reach out us through submit form & We'll get back to you soon!
Request for Quote