The Complete Ecommerce Marketing Guide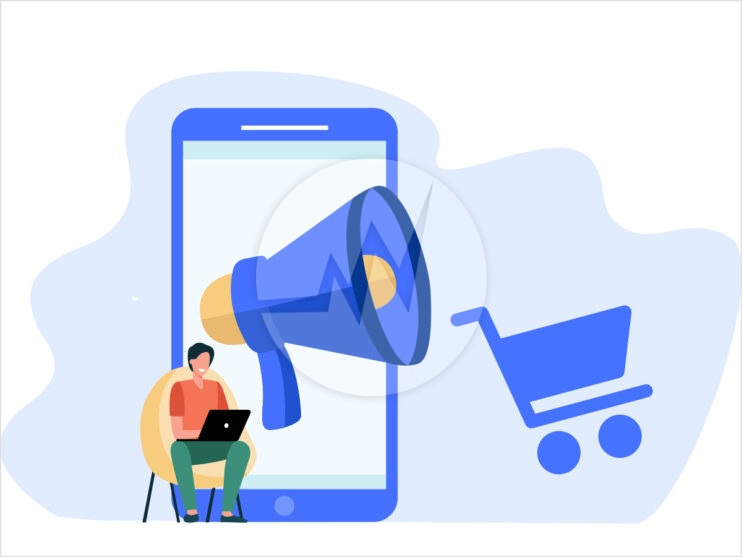 What you should know when acquiring new customers in ecommerce store?
You take care of your employees, a new product, manage the bookkeeping and an urgent customer service request, while new and happy customers simply store online with you. You save the advice and purchase process and can take care of many other things. A dream? It doesn't have to stay that way! If you offer suitable services and products and are willing to invest some time and preparation in a successful ecommerce store. We explain the questions you have to ask yourself what makes a successful ecommerce store and give you tips to help you with this.
A good strategy is needed to build successful ecommerce store!
Before you set up and operate an ecommerce store, you should think fundamentally about
Services and products to be sold in your ecommerce store
The target group that should acquire it
Opportunities to address your target group online and to guide them to your ecommerce store and
Your ecommerce store itself
Use the advantages and potential of ecommerce compared to traditional retail: In the best-case scenario, lead generation and new customer acquisition mean that the customer's path from product interest to shopping cart and checkout is just a few clicks and only a few minutes pass. Your services and products must be suitable for this type of consumption. They must therefore neither be particularly costly, nor require a lot of explanation or advice. We can't say it enough: define your target audience and act strategically. This is the only way you can effectively design your online communication and meet interested parties who can become customers. When generating leads for ecommerce stores, you should carefully separate the qualify your leads. Do the age of the user and the motives for interest match and can lead to a purchase? Because not every lead wants to buy from you. A student who "only" subscribes to your newsletter to sneak up a seminar is very likely not to become a new customer. Check out the ecommerce marketing guide to Skyrocket your Business Growth!
Tips for Successful Ecommerce Marketing
You have selected the right products and services for your store. With the following tips for lead generation you will get the visitors and turn them into happy customers and, at best, repeat offenders.
The way of selling:
Create content with added value:

Convey and disseminate your know-how as a provider in easily understandable formats such as blog posts, social media posts, YouTube videos, podcasts or the like. Research which aspects users are interested in about your product or the product environment. Then refer to exactly these topics in your content. Tip: Do research in specialist forums or communities, look at competitors or use online tools. Collect questions and prepare them as blog topics, podcast series, video tutorials or infographics, for example, and distribute them regularly as social media posts. High-quality content brings more new prospects to your ecommerce store. Tip: You can make even more of your content if you also think about lead generation and lead qualification here. For example, you can use a data or payment barrier for your current podcast episode.

Form partnerships:

Find companies, brands or influencers whose topics suit you and with whom you can cooperate to disseminate your content. So, you can benefit from the mutual reach of followers and prospects. But also, to use cooperation offers, coupons or the like in the ecommerce store.

Use the advantages of cookies:

They are annoying for the user, and are still useful in ecommerce. Because with you can make use of the advantages of the fast sales cycles in ecommerce and you can use so-called "retargeting" to target returners. Important: Note data protection, cookie guidelines and laws such as the GDPR.

Lead generation via social media:

Followers on your social media channels are often just a few clicks away from buying. You should therefore use those channels for your content that are used by users who fit your target group. Tip: You can also use so-called Shopify plugins and insert your social media links with clickable icons in newsletters or email campaigns in order to gain new followers and potential new customers.

Discounts, offers & coupons:

Convince your leads (e.g. a new newsletter subscriber) by sending a discount code for their first purchase in the store. A consideration for the visitor's e-mail address could also be free shipping or a useful additional product for the next order. Tip: You can also use appropriate popups via Shopify apps for your special new customer specials.

Preparatory work in terms of SEO:

Discounts for collecting e-mail addresses only work if you also attract (new) visitors. Search engine optimization is therefore of great importance for the increased number of visitors, who can be converted into leads and hopefully also into sales. An Ecommerce SEO – optimized page, good product descriptions, well-kept metadata and high-quality blog entries are the lead magnets.
The design of your ecommerce store:
Order process and design content:

Make the order process as short and simple as possible: You should only need a few steps and clicks to enter payment data and complete the order process. This requires a suitable and beautiful design surface that focuses on the products and services and guides the visitor quickly and easily. Tip: Use catchy CTAs (Call-to-Actions), a good search function, cross-selling options and an appealing shopping cart design.

Mobile first:

Of course, right? That should be mentioned again, for the sake of completeness. Think of a mobile-optimized structure for your site. Tip: Test your presence in advance with tools such as the mobile friendly test from Google or with real test users.

Customer account as a barrier:

Your visitor has stocked in shopping cart and has successfully covered most of the way. Remain mindful of how you "take care" of the visitor on the final steps from now on. Give the visitor the option to open a customer account or to order as a guest. For many users, an obligation to disclose data is an obstacle on the way to placing an order. However, if the data is more important to you, you lose potential customers that close to the conclusion.

Trustworthiness:

Pick up your customers and don't leave them alone, even if you only advise them virtually and not personally. User must also have the feeling of being in the right hands with you online. Think of detailed, but easily comprehensible and creative product descriptions. Do not just describe products and services with graphic texts, but use high-quality video or image material from the documentation with other customers. Show your products in good light from different perspectives or even in "movement", if it makes sense. Think of all your senses in order to let the customer experience your offer. Last but not least, think about cancellation, shipping and return information. Make the shipping costs transparent. Provide easy contact and ensure quick and friendly service. To facilitate customer service, it is advisable to include the most important questions in the ecommerce store using a list of the most important FAQs. Simple payment options are also important. More is not always better, but the right combination. By the way, your reputation is helped by working with well-known and trustworthy providers.
At a glance
So, draw attention to yourself first and let yourself be found well. Then confirm your choice and make them happy with your products and services. Tip: In order to optimize all the paths and processes described, it helps to keep your own behaviour or wishes when buying online. Play through all the stations and situations in your head and on paper. Do market research yourself and get the opinions of your employees or loyal customers. This is how you put yourself in the shoes of the target group and different users. It will then be easier for you to make attractive offers to new visitors, to reward returners or to convince doubters of themselves.
Do you need further support in setting up your ecommerce store? We are here for you! If you are looking for an ecommerce website development, shopping cart development, online store development and web application development, Please explore our Ecommerce Solutions! We also provide ecommerce website maintenance services, online store maintenance services and web application security audit. For more information, please visit our Ecommerce Maintenance Services!
If you have any questions or would like to know more about how Skynet Technologies can help your business to reach one step ahead, Reach out us through submit form & We'll get back to you soon!
Request for Quote