Here's How to Estimate Google Ads Budget More Precisely!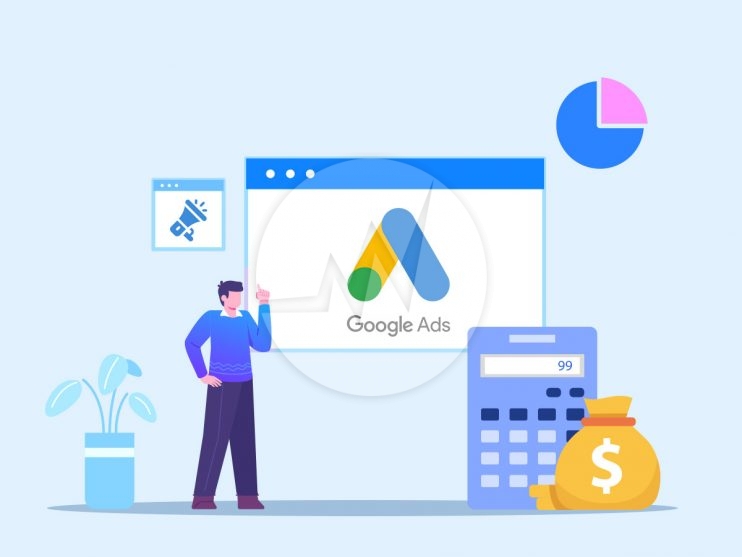 Deciding on a Google Ads budget is one such tedious work, which is even tough for experienced marketers. Budget planning for any business is quite overwhelming and time-consuming.
Digital marketing professionals/ consultants are expected to make Google Ads budget according to business vision, criteria, and priorities. The budget is one crucial factor which decides how much a business is going to spend on advertising of their products or services.
If you wish to have a successful business, investing in Google Ads is a smart decision. Because it is one tool that help you to boost your ROI (Return on Investment) by applying right marketing strategies. You can see fast and transparent crucial insights about distinct facets of business and improve them if needed in the favor of your organization.
But using Google Ads require a budget. If you are seeking for the information on how to set Google Ads budget, this article will guide you through the strategy that goes into planning a successful Google Ads budget.
How to plan Google Ads budget?
Be precise with your business goals and visions before you set a budget for Google Ads.
There can be a scenario where you have a certain budget, and you only wish to know how many clicks you will receive within that budget. In that situation, you can use a formula to calculate the approximate traffic, which is 'Number of Clicks = Budget/Average CPC'. This will be a straightforward way to know the effect of your pre-decided budget on clicks and traffic.
Now imagine an opposite situation where you do not know how much to spend on Google Ads, but you have a tentative idea of traffic you wish to get. Then you can determine approximate budget using the formula, 'Budget = Desired Clicks * Average CPC'.
So, basically, you set Google Ads budget as per your business goals and objectives you wish to achieve for a specific duration or long term. There are many organizations that have regular monthly Google Ads budget to increase their sales, a few spend on regular interval, and some organizations have never done this.
Factors to consider while creating Google Ads budget
You must have a list of keywords that you want to show up for, ads prices will be based on them. Since Google Ads is a bidding platform, so you can bid for each keyword. There are some factors that influence Google Ads budget directly or indirectly.
1. Location
Some traditional advertising methods (such as banners, radio, big boards, etc.) has fixed price and it does not vary for a longer span. However, the price of online ads fluctuates as per location and its popularity. For example, ads might be expensive in NYC as compared to Siberia.
2. Competition
Do you know who your competitors are and have you seen their advertisements?
The frequency and duration of competitors' ads will give you an idea about digital marketing campaigns. And to improve your brand visibility, you can set your ads as per competitors' campaigns. If you will increase ads duration or keywords bidding, then Google Ads budget will increase. Thus, your competitors' ads campaigns impact yours as well.
However, well-organized, and conceptualised ads always manage to hold audiences' attention and increase conversions. But you cannot deny Google Ads budget importance.
YOU MAY ALSO LIKE: B2B Website Conversion Rate Optimization
4. Keywords
The more specific your keywords will be, the more likely your business goals completion will be. Focus on your market size and competition while searching for keywords. If you will find shortcomings of the campaigns as well, it will be an added advantage. Because you will be able to improve them and save a significant amount, which might get waste on wrong strategies.
5. Time
The time when your ads are visible, also impact the cost of Google Ads budget. The days and hours when your target audience will click on the ads and browse through them, will be beneficial for your business. Thus, make sure your ads are visible when your audience is active, and you are reachable to them. Also, ensure your ads are reaching to the right audience.
One more factor that increases Google Ads cost is holidays and some big events (like Black Friday). Since a substantial chunk of users are online and using different websites to shop their desired products, the prices of Google Ads go higher usually on such days.
YOU MAY ALSO LIKE: Ecommerce Marketing For Holiday Season
Tips to avoid Google Ads overspending
Due to traffic fluctuations, Google Ads may overspend your daily budget limit, thereby, you need to follow some tips to evade such situations.
1. Using Rules and Scripts stops Google from overspending
Google Ads rules and scripts are JavaScript code that let you make automated changes to your Google Ads account by helping you change bids, pause ad groups, etc. Rules are easy to develop however, they have limited functionalities. On the other hand, scripts are complicated to develop but they offer amazing flexibility and precision for bidding strategies and reporting.
You have a choice to pause all your ads by using rules and scripts, if the ads have reached their maximum daily spend. It is a way to stop Google from overspending your budget.
2. Keep monitoring ads performance
One of the important parts to manage and run a successful Google Ads campaign is regularly monitoring and analysing ads performance. It allows you to optimize them on time and save you huge amount.
You can easily track ads performance from Google Ads account and work on strategies improvements and conversion enhancement. Regular monitoring helps you to find most productive keywords, measure ROI, and check quality score. This is the best practice to know on what search terms your Google Ads get triggered and if it is relevant to your target audience or not.
Keeping a tab on ads performance assist you to identify underperforming ads and save Google's overspending on such ads.
3. Lowering daily bid cap is a helpful measure
It is a promising idea to set a lower daily bid cap to avoid the risk of overspending. So, whatever your budget for Google Ads, set daily spending limits accordingly and save yourself from overspending on ads.
How much to spend on Google Ads?
Well, it is entirely dependent on your organization's vision and capacity to spend. However, you must spend enough to optimize the sales funnel and product offerings. Once you find the right strategies, then it is up to you to increase the budget.
But always remember to spend if it continues to be profitable. To build engagement, it is necessary to create awareness and make your brand interesting. And to fulfil this goal, your business needs appropriate Google Ads budget!
Setting up the right Google Ads strategy for your business may be tricky but once it is done, your business will experience an amazing upsurge in conversions. Though it needs regular efforts. Contact hello@skynetindia.info and to know more about our SEO service and Pay Per Click service or fill out the form below to request a quote.
If you have any questions or would like to know more about how Skynet Technologies can help your business to reach one step ahead, Reach out us through submit form & We'll get back to you soon!
Request for Quote