Ecommerce Digital Marketing Checklist for this Holiday Season!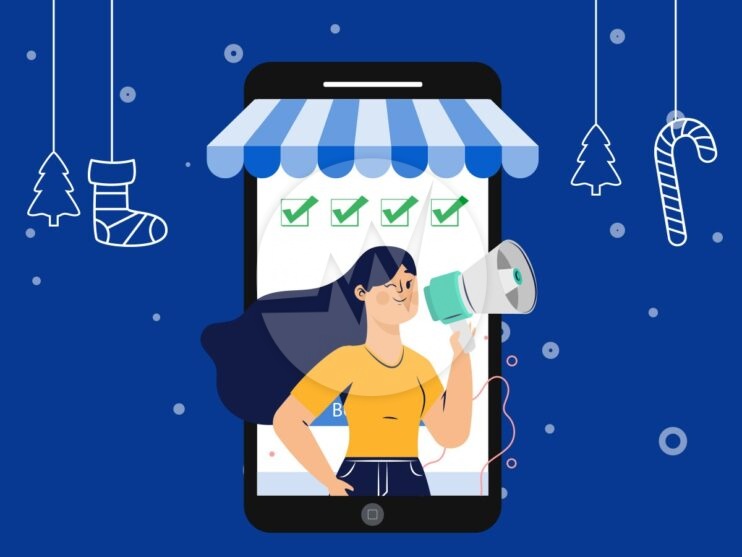 With the outbreak of coronavirus around the globe, every industry faced a large dropdown in sales due to stretched lockdown. Many businesses faced immense losses in this period, but many took it as an opportunity to flourish. The ecommerce industry was the one that took great advantage of this pandemic where the customers placed bulk orders out of panic or to further sale at their place.
With the holiday season right at the corner, it is the most appropriate time for such businesses to skyrocket their sales. With social distancing and the prohibition of large gatherings at one place, it is difficult to go out and enjoy like the days when this virus did not exist between us. From the perspective of a customer, shopping from the online platforms is the only option left to fill carts with no risk of getting in contact with the coronavirus.
For an ecommerce company, the Holiday season means hefty discounts for customers and massive traffic on their website. The upcoming festivals like Thanksgiving Day, Black Friday, Cyber Monday, Christmas, New Year will bring a great opportunity for your ecommerce store to boost the sales and double the website traffic. Many companies have chosen to get help from eCommerce Marketing agencies to attract the audience towards their eCommerce Store. Choosing the best eCommerce Marketing agency demands a thorough research and study. For those who are doing it by themselves, here are some exceptional Ecommerce Store Digital Marketing tips.
Ecommerce Digital Marketing Checklist:
Ecommerce Website Optimization
A smooth and responsive experience on your ecommerce website will help you add great numbers to your profit.
From testing the web page loading speed to less than 3 seconds to optimizing the images on your website for both mobile and desktop can help you prepare in a better way.
Another crucial web page that requires prior optimization is the checkout page. You would not want to lose a customer at the end of the sales funnel. Focus that the checkout page on your ecommerce website runs smoothly and loads at a faster speed. To ensure this, you can avail the assistance of ecommerce digital marketing professionals who will further guide you for the same.
A responsive website theme or template adapts itself as per the device screen of the user.
A user-friendly website template, website design, and more on both the mobile and other devices are to be taken care of for a smooth experience of the customer.
A beautiful landing page will be an additional parameter that can impress the customer at first glance.
Effective Digital Marketing or Ecommerce Website Promotion
Spread the word about the sale on your online platform through various marketing strategies to attract the attention of your customers. Give your customers a reason to choose you.
From offering gift cards to free wrapping service and delivery, you can lure the customers to buy a product with so many benefits.
Prepare a well-tailored marketing plan with your experts of Digital Marketing for Ecommerce that drives more sales and conversions. You can also take an idea of the strategies being used by your competitors for a tough battle.
Get in touch with your customers on various social media handles to acknowledge them about the hefty discounts they can benefit from shopping online.
Free shipping, Holiday contest, giveaways, rewards, and more are a significant part of any marketing plan and to increase engagement and interaction between the brand and the customers.
Don't hold back to showcase urgency in the sales going on your online platform. The FOMO or fear of missing out on the limited products left on discount will help you drive more traffic as the customer won't be able to stop themselves from missing out on the same.
Robust Ecommerce Customer support
Adequate support is required to be prepared in advance for the holiday season to get skyrocket sales.
Ensure that round-the-clock customer support is provided to the visitors on your platform so that no queries go un-cleared of the visitors.
Check for a high-end security platform and prepare a team of dedicated professionals for offering assistance to the customers on your platform of any kind.
Make sure that no customer from your online platform leaves with an unsatisfactory experience.
Deliver a seamless Ecommerce Holiday Season shopping experience to the customers at your place to add happiness to their festivity's celebrations.
Extras to focus on
Avoid any disappointment to the customer with the no results remark on their search results. You can instead showcase a live chat button with an expert, show product recommendations similar to their search, and more instead of No Result!
Product recommendations based on the search history of the customer can make them shop more and thus generate more revenue for your business in return.
To boost sales on any new product, you can create a coming soon page on your website and request your customers to subscribe on your online platform to get notifications about the launch.
The guide to Digital Marketing for Ecommerce Store will help you prepare for the festivities sale you are going to organize on your ecommerce website platform. Follow the step-by-step approach listed above to hit the road of success and boost your business in this holiday season.
Do you need further support in setting up your ecommerce store? We are here for you! If you are looking for an ecommerce website development, shopping cart development, online store development and web application development, please explore our Ecommerce Solutions! We also provide ecommerce website maintenance services, online store maintenance services and web application security audit. For more information, please visit our Ecommerce Maintenance Services!
If you have any questions or would like to know more about how Skynet Technologies can help your business to reach one step ahead, Reach out us through submit form & We'll get back to you soon!
Request for Quote