How to choose the best WordPress Maintenance Plan for your business?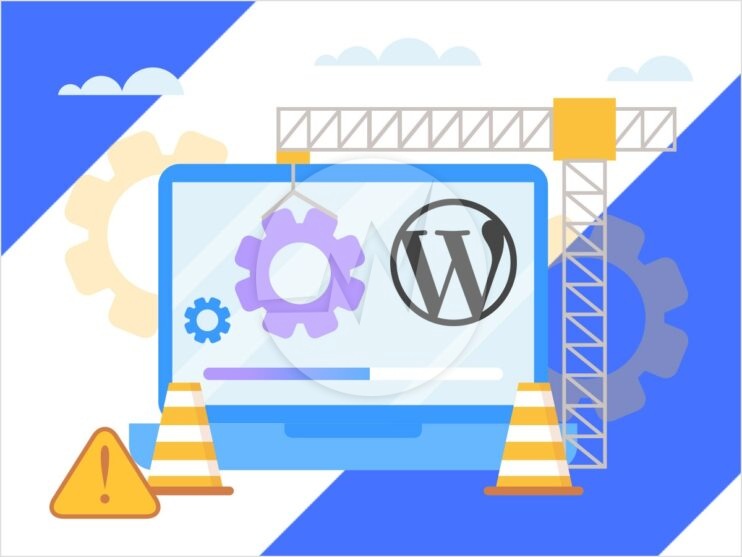 So, you have finally made your WordPress website. If you are planning to move your business online or start something online, then having a website is the best option. But how will you manage a website if you don't have technical knowledge about WordPress? If you want to make the most out of your website, then having a WordPress maintenance plan is a must.
What is a WordPress maintenance plan?
One can't grow a business without a regular maintenance plan for their website. These days, websites are more vulnerable to viruses and attackers. If your website doesn't have any software or WordPress website maintenance plan to protect it from viruses and attackers then there are huge chances of it get hacked or attacked.
So, the next step is to hire a WordPress maintenance service. Only maintaining your website is not enough. You need to constantly optimize it to get the best results. Now choosing the perfect maintenance plan is as important as choosing the right business for yourself. As your maintenance partner is the one that will help you grow your website, you must choose it carefully.
Important tips to find the perfect WordPress website maintenance plan:
1. The size of your business matters
Suppose you have hired a WordPress maintenance service that has only a team of 3-4 people and you have a large business. Now, do you think a small team can handle the work of your website? Similarly hiring a large company for a small website will be a waste of money.
Always keep the size of your business in mind before hiring a maintenance company for your website. If you have a start-up then go for a company that also knows how to grow your website other than only maintaining it. Find out if they have any experience in digital marketing.
2. Focus on WordPress developers rather than hosting companies
People usually get confused in the beginning and rely on their hosting company instead of companies that have developers and specialists. Since a website needs proper care about the development aspects rather than only hosting, it is best to find out if the companies have developers in the team.
Having a website developer for WordPress maintenance & support is required to keep the website up and running without any speed hindrance. Finding a company that has a great team with everything is a daunting task. So, it is best to tell what you want from them before finalizing anything.
3. Be very clear about your WordPress maintenance plan
To save yourself from losses and additional budget always be very specific about your budget. Check all the terms clearly whether the paid tools and additional tools are included in it or not. There are a lot of free and paid tools in the market important for running and growing a website.
It will become very costly if you have to keep buying each tool separately. Check whether they are including the tools in their plan or not. See how much they are charging for the tools and software and ask for a plan that fits in your budget. Ask about their WordPress maintenance packages and find the most suitable for you.
4. Speed and optimization
Make sure that the WordPress maintenance service you are hiring keeps the speed and optimization in mind of your website in mind. The growth of your WordPress website depends hugely on the loading speed and optimization.
Search engines prefer websites that load easily and are easy to navigate. If the company you are hiring does not give importance to the site speed and optimization, then it will not get ranked easily.
5. Ask about their previous work
To know how well a company is, ask about the previous WordPress Website Maintenance work done by them. Before finalizing a company for a maintenance company for your website, make sure to check what work they have done in the past. By checking their past work, you will get an idea of how good they are at their things.
6. Certifications and skills
To get the best results, confirm whether the WordPress Support & Maintenance company you are hiring has any certifications and licensing or not. Check whether their experts have any certifications or not. Check how many references and contacts they have to know more about them.
7. Updates and backups
Ask the WordPress support and maintenance service you are hiring whether they take care of the upgrades and backups of the website. Having proper website backups is a must for every website so that if you're your website crashes gets attacked, you will have everything backed up.
In case the data gets lost, you will have everything to set up again. Also, ask their plans for emergencies. How will they save your website if something happens?
8. Virus protection & Security
It is very much crucial to protect and secure your website from several virus and malwares. Ask the website maintenance service you are hiring about their WordPress Web Maintenance Plan and strategies to save the websites from these situations. Also ask, whether they take care of the regular upgrades of not. If the software and plugins of your WordPress site do not have everything upgraded to the latest version, the chances of the threat become huge. So, it will be best to ask them first about everything. Our WordPress experts can go extra mile for you to ensure WordPress security measures!
9. Design and navigation of the website
The design of your website matters a lot to the user experience. If your website is not easy to navigate and crashes whenever someone opens something, visitors will run away. It is important, especially for an e-commerce website to have seamless navigation. Otherwise, no one will come back to buy anything.
Ask the WordPress maintenance support about how will they design your website to make it more attractive and easier to use. Check how much they know about the themes and customization of the website and tell them how you want it to look. Ask whether they can design it the way you want or not.
Choose the WordPress Maintenance which your business requires!
With hiring comprehensive WordPress maintenance plan and services, WordPress experts can take care of the technicalities while you focus on expanding your business & website!
If you are looking for WordPress website maintenance services any or having a query regards to website maintenance, Please Explore our Website Maintenance Services! We provide a complete, best and regular website maintenance service from a small content update, bug fixing, troubleshooting, critical security updates, SSL certification, module configuration, installation to version upgrades and much more.
If you have any questions or would like to know more about how Skynet Technologies can help your business to reach one step ahead, Reach out us through submit form & We'll get back to you soon!
Request for Quote