The Essential WordPress Maintenance Checklist to Keep Your Website Up-to-date!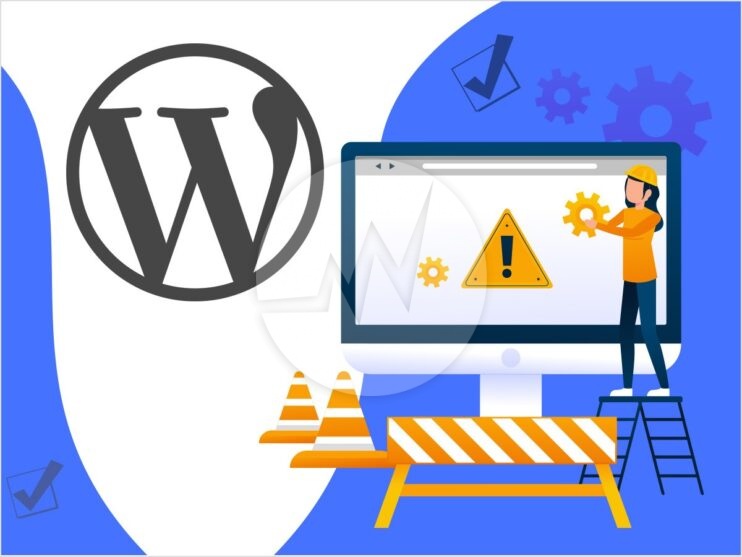 Creating or developing a website means that it would continue to be updated. It's like maintaining a car or keeping the house tidy: there are routine activities that make it work the way it should.
Your website should stay versatile, just like your ads. With a little foresight, these WordPress website maintenance activities will take only a little time and will also be completed automatically.
This will force you and your staff to deal with difficult assignments, emergency conditions, and quality development. Overall, you're not going to manage a webpage. You want to do it to help the company thrive and help it much better.
WordPress website maintenance here becomes an essential point to think upon. WordPress is surprisingly accepted as a stable portal, but only if implementing best practices prevents the website free from any flaws.
It's still an easy job to ensure sure the WordPress platform is safe by keeping a WordPress website maintenance checklist. By providing a professionally developed WordPress platform, you have an easy-to-use user interface. Check out more WordPress Maintenance tips to Keep Your Website Running 24/7!
What are the core WordPress maintenance activities that should be performed daily?
Here is a list of some WordPress website maintenance tips:
WordPress Website Backup
WordPress web maintenance is not only essential but necessary. A backup file is a vital thing to take care of for any update made to your WordPress account. If you find a mistake in the original file, it can lead to a faulty page, but the work process can be completed easily because you have a backup copy.
There are several plugins in WordPress to simplify a backup mechanism including BackWP, Duplicator, UpdraftPlus, and more. If any server malfunction happens, having an upgraded backup copy will make the company better without having lost a lot.
WordPress Security
While keeping in mind the WordPress web maintenance service, access to security reports helps a lot. WordPress controls a third of the Internet and is thus a prime target for hackers. Check the records and, if necessary, respond promptly.
You should arrange a regular security review even though your website is tiny. Most threats are automatic today, so you need to be careful. Check out the Top 11 WordPress Security Tips to Protect Your Website!
WordPress Updates
You should not only keep up with the regular WordPress website maintenance but also use the new edition of WordPress and keep all the plug-ins and themes up to date. Check all of your activated plug-ins and themes to make sure they're running the new update.
It is advised that you first install upgrades on the staging website and check whether they disrupt or conflict with any current website features.
Keeping the WordPress program up-to-date is a vital aspect, as it helps deter malicious attacks from appearing on the site. You will need to review and install updates for WordPress Center, Theme, and Plug-in.
WordPress Website load time
You need to monitor the site's loading time daily. It will ensure that the website operates smoothly, effectively, and easily.
To go with the WordPress website maintenance service, you may use the GTMetrix to help you monitor this loading speed.
If you conduct such maintenance activities on the website daily, you can easily detect any impediments to site success and take corrective steps in good time. Watch out the guide to Speed Up Your WordPress site!
Clean up your database
You need to tidy up your WordPress files and get your website published quicker. Delete all junk data from you. These include spam messages, uninstalled yet undeleted plugin settings, revision messages, and related details.
You may use software such as the Swift Output Pro to refine the WordPress account. The WP Sweep is a perfect solution to this. You will get it free of charge. Before you initiate a clean-up process, make sure all the data is safely backed up.
Remove obsolete users
WordPress website maintenance and support play a role here as well. Beware of the high safety risk posed by unwanted users who, however, stay involved on your platform. Those users may be colleagues who have been moved to other departments or who have left the company, inactive writers, and similar users.
You can never be sure that their passwords are protected, that others use the same passwords, or that certain hackers are aware of their email addresses and can therefore attack your website without notice.
Using the user list at least once a month to delete any unwanted accounts. Reflect on users with technical skills to decide if they still deserve to maintain this role.
Dealing with broken links
These are close links that only lead to error messages. They're not as valuable as part of the stuff. Indeed, readers would conclude that the material is under-researched. WordPress maintenance and support play an essential role here.
One of the common plugins to deal with this problem is the Broken Link Checker. It will help you identify the location of all broken links on your website. However, it has a downside.
The broken relation checker is infamous for obstructing load times. This is not appropriate for most website operators. A good solution to this is deadlinkchecker.com. It will help you locate the missing connections on your website.
Keep Hackers away
WordPress controls one-third of the Internet. It's a really interesting issue. When several websites are run on a single network, the risk for harm can be significant.
WordPress maintenance and support play an essential role here. Nowadays, most hacker attacks are automatic. Hackers don't mind hacking all types of websites, even minor ones. You may use the Liquid Network Security services to insulate yourself from certain risks.
You could also go a little further. Tools like Wordfence can be enabled. It means that your files are tracked and secured from ransomware and similar risks. Wordfence is a vital firewall and ransomware mechanism that should still be on the WordPress security checklist.
Review WordPress website
It is important to visually review your WordPress website for layout or design issues at least once a month. Search for sensitive interface problems in multiple handheld platforms as well as smartphones accounts for nearly half of the web traffic worldwide.
Update WordPress Passwords
Passwords are the first protection against unauthorized entry to the website. And if you have good passwords and they are broken, you might not even know it.
That's why WordPress security experts suggest updating WordPress passwords regularly. It is advised to update the password every month. This will include your WordPress domain and your servers. Hence, WordPress maintenance and support play an essential role here.
If you are looking for WordPress website maintenance services any or having a query regards to website maintenance, Please Explore our Website Maintenance Services! We provide a complete, best and regular website maintenance service from a small content update, bug fixing, troubleshooting, critical security updates, SSL certification, module configuration, installation to version upgrades and much more.
If you have any questions or would like to know more about how Skynet Technologies can help your business to reach one step ahead, Reach out us through submit form & We'll get back to you soon!
Request for Quote