Meta Tags – The Ultimate guide for SEO Best Practices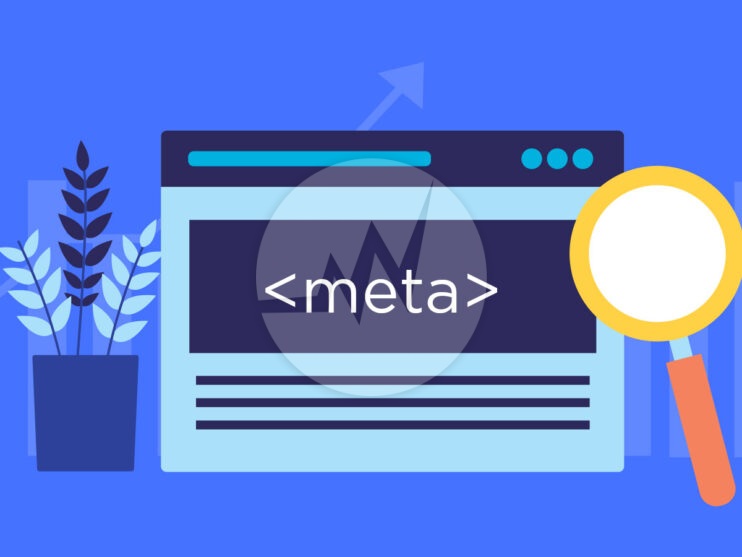 Meta tags, also known as meta elements, are invisible instructions in the
area of a website that tell search engine crawlers how to use the page. This technique dates back to the 1990s.
Back then, search engines couldn't make their own decisions. However, it is still used today to provide important information to Google and Co. We show which meta tags site operators should consider when optimizing search engines in order to improve their position on Google.
Which meta elements are relevant for Google?
In principle, meta tags do not impact the ranking on Google. Any of them, however, may be indirectly relevant to SEO:
Meta Description
An optimal meta description describes what users can expect on a website. It is therefore one of the first points of contact users have in their search in the Google ranking. Based on the meta description (and the title), they decide whether to visit a website. That means: It is responsible for the click-through rate. If this is high, Google knows that a website is particularly relevant for users. This in turn has an impact on the ranking of the page. Therefore, every description should also have a call-to-action.
The length of the meta description is only of limited relevance for SEO. Because: Google only shows between 145 and 160 characters in a search result. However, a longer meta description does not necessarily have an effect on search engine optimization. The restriction to a limited number of characters, as it is now prescribed by many CMS, only comes from a time when search engine optimization was still carried out by programmers. They only wrote the most necessary content. Today a description can be as long as website operators consider necessary. However, a short and concise description helps users to decide in a few seconds whether a search result contains the content and information they are looking for. Check out the guide about On-Page SEO for Ecommerce Website!
However, if site operators have stored a meta description, that does not mean that the search engine also uses this for its search results. If Google considers other content to be more useful for describing the page, then this will be used. Site operators should then usually rewrite their previous meta description. For example, you can include other relevant keywords (no keyword stuffing) or give the content of the description a different focus – in case the topic is broad enough.
Meta descriptions can look different on mobile / desktop.
Title tag
Technically, the title tag is not a meta tag. Together with the meta description, however, it forms the snippet that is important for Google. The title tag acts as a heading in the snippet that tells Google and users (often using the right keywords) what content a page offers. It therefore also decides whether users visit a page. The title tag thus has a great influence on the CTR and thus also on SEO and is part of every SEO optimization.
Robots
The robots attributes show search engine crawlers whether and how they are allowed to use a website. In this way you decide whether a website can appear in the search on Google. There are these values:
nofollow:
If site operators do not want a page on their homepage to appear in the Google ranking, they can use the value "nofollow". In doing so, however, they also tell the crawlers that no link juice may be passed on to their own linked pages via the affected page. Nofollow is therefore only suitable for login and backend pages.
noindex:
The "noindex" value tells Google that it is not allowed to include a website in its index. However, that doesn't mean that Google won't follow the link. This only causes the instruction "nofollow". Nevertheless, Google has confirmed that after some time it will treat a noindex page as if the page operator had also specified a nofollow.
nosnippet:
The value "nosnippet" shows Google that it is not allowed to use the content of a page for its featured snippet.
noarchive:
The value "noarchive" tells the search engine that it should not display a page stored in the cache.
Basically, if site operators don't specify a robots value, Google is allowed to do anything. Conversely, this means: You don't have to add a meta-robot tag to appear in the search results.
Viewport:
The meta-element viewport is responsible for a correct responsive display of a website on mobile devices. If site operators do not use this value, browsers usually use the standard viewpoint of the desktop width (980px). This can have a negative impact on the ranking on Google. Because: The search engine prefers mobile-friendly websites, especially for mobile search queries. So, if site operators specify the meta element Viewport, Google will recognize that a site is mobile-friendly.
How important is the keywords meta element to Google?
The keywords meta element has no effect on the ranking of a page. There is a persistent rumour that website operators can use it to improve their position on Google. However, the search engine has never used this to generate its SERPs.
Conclusion: Meta tags for SEO
Meta elements do not immediately provide a significant ranking boost. However, some of them tell Google how it can use a webpage in search results. And: They directly influence the behaviour of the user. If they click a website particularly often, the CTR increases. Google sees this as a positive ranking signal.
If you are looking for effective search engine optimization, online marketing, digital marketing, social media marketing, content marketing strategies, search engine optimization services, digital marketing services, PPC campaign management services and more, Please Explore our SEO Services!
If you have any questions or would like to know more about how Skynet Technologies can help your business to reach one step ahead, Reach out us through submit form & We'll get back to you soon!
Request for Quote