Why Magento Maintenance Service is Crucial for Your Ecommerce Store?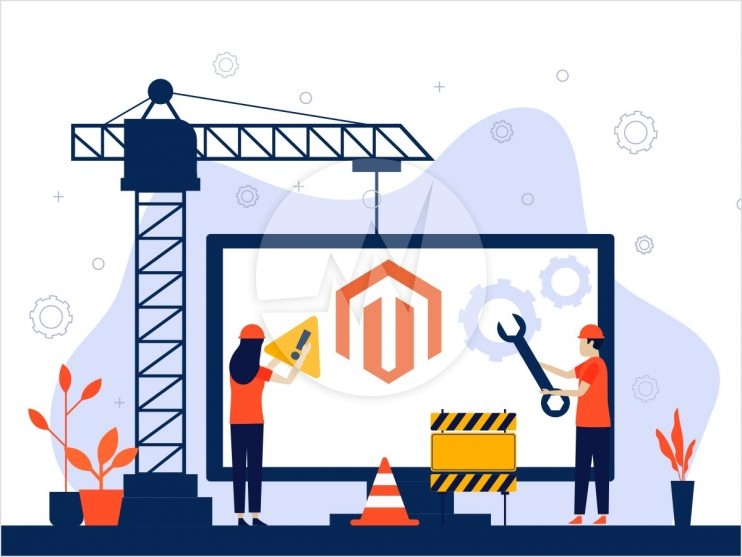 What is Magento?
Magento is an open-source e-commerce platform with an integrated PHP scripting language. It supports the developers to built e-commerce websites. Magento was launched in 2008 by Varien. The Magento Commerce Development utilizes the Zend Framework. Multiple businesses utilize Magento for operating their virtual stores. Some of the biggest firms using Magento include Jaguar, Ford, Nike, etc. Magento Ecommerce Development is crucial for e-commerce clients. This platform offers an adaptable shopping cart system for online retailers. It helps them to have a check on the content, appearance, and performance of their virtual store.
Why Should Ecommerce Clients Use Magento?
Moreover, Magento comprises search engine optimization, influential marketing, and catalog-running tools. It is a professional product that is available free of cost. This product has a scaling capacity that enables online stores with few merchandise and requirements to widen its goods without shifting platforms. The Magento Commerce Development improves the customers' shopping experience as it offers an extensive range of themes and plug-ins. An online store involves various features that require proper configuration.
The designing of the product is in a way that an individual who is not a website developer can use it. The community of Magento is vast and very supportive. But at times, online merchants require Magento Maintenance Company to fine-tune their Magento ecommerce website.
What are the Key Features of Magento?
The main features of Magento are:
1. Product, Category, & Inventory Management
Magento has a product management option that includes several product images, discretionary product reviews, favorite items, and a catalog. The category management features help in searching for and choosing the products placed in different categories.
The inventory management option helps in organizing goods, available stock, imported, and exported merchandise.
2. Client Account & Customer Support
Magento website incorporates the account status, address, shopping cart, wishlist goods, and transaction details of the clients. It enables customer support through e-mails, customer contact forms, and inclusive records. Check out Best Practices for Magento Support and Maintenance.
3. Order Management Option
The Magento Ecommerce Development offers various payment methods like PayPal, credit card, Google Checkout. Plus, it supports external payment units such as eWay, ePay, CyberSource, etc. It includes a swift and friendly search methodology. Magento assists in Google Sitemap search. An online merchant gets monetary, multi-lingual, coupons and promotional tools on the Magento website. This product offers numerous reports as it incorporates Google Analytics assistance.
Why Magento Support and Maintenance is Significant for Magento Merchants?
Customers do not like to visit an unfriendly website. They will leave the website if the navigation process of searching for a particular product is tricky. Thus, Magento merchants need Magento Ecommerce Store Maintenance to retain old customers and attract potential clients.
A web store running on the Magento platform requires a professional Magento developer's assistance to fix substantial errors. An e-commerce merchant cannot afford to lose potential customers, sales, and business revenue. The credibility of a Magento website gets damaged if it appears unprofessional over the web. It is significant to get Magento Store Maintenance services for maintaining the web store.
Now, take a look at the main reasons why Magento maintenance service is crucial for your ecommerce store!
1. To Achieve Quick Loading of Magento Website
Website loading speed is decisive for a Magento web store. A customer avoids visiting a web store with a slow loading speed. Sometimes, the web-store loading speed gets slower. So, you need to take help from Magento developers offering the best Magento Web Maintenance solutions. You must know that users will discard your web store if it takes more than three seconds to load. Consequently, your conversion rates get reduced.
An expert Magento Website Maintenance team adopts suitable optimization methods and technical maintenance practices to ease your slow loading web store. Hence, your customers will remain engaged on your website with a great user experience.
2. To Tackle Website Crash Issues
Your Magento website gets higher traffic and customer requests in peak shopping seasons. As a result, your site gets down as it endures an unexpected load due to client shopping requests. You require instant restoration of your web store by availing of Magento Store Maintenance services. You can avert site crash issues in advance by registering for Magento support packages yearly or for a specific period. It will facilitate you in administering your online store efficiently.
3. To Manage Security Issues
Your Magento e-commerce store can get hacked. You need to take Magento Web Maintenance services to handle security-related challenges. A Magento support team will be responsible for installing antivirus software and updating safety options and functionality. It will procure security certificates by executing the necessary security tools to help you in operating your online store effectively. Watch out how to protect your ecommerce website from high risk of cybercrime with Magento maintenance Service.
4. To Obtain Online Server Backup
A digital network like servers and several infrastructural mechanisms encounter natural and human-made adversities. Natural calamities like floods, storms, fires can happen at any time. Similarly, human-made inconsistencies like robbery, riots can terminate the complete software system. In these cases, restoring your web store becomes a challenging task. You need to take the support of Magento Website Maintenance Service. The knowledgeable Magento team has secure backup solutions with cloud storage and online server backup facilities.
5. To Confront Major and Minor Emergencies
Your Magento store encounters different issues that demand fixing immediately. The errors that your web store experiences are: login or sign-up issues, back-end code errors, annoying admin notifications, front-end UI errors, installed plug-ins errors and presented incentives like coupons redeeming showing errors.
These are the chief and trivial emergencies experienced by Magento merchants. Therefore, you must take assistance and support from the Magento Website Maintenance team. The Magento developers are skilled in dealing with and resolving such web store errors.
Conclusion
Taking proper care of your Magento store is crucial for your business success. Things get better when you hire Magento Website Maintenance Service from a reliable digital e-commerce company.
If you are looking for Magento website maintenance services, Magento store maintenance, and Magento store upgrades services, Magento 2 migration, Magento re-platforming, Magento ecommerce solutions, and more, Please explore our Magento website maintenance services. we aspire to deliver the very best Magento support services to help our clients win the ecommerce battlefront. Starting from bug fixing to performance enhancement and everything in between, we know it all. Through 20 years of experience, our Magento experts can recognize and resolve your most intricate technical challenges. For more information, please visit our Magento maintenance services!
If you have any questions or would like to know more about how Skynet Technologies can help your business to reach one step ahead, Reach out us through submit form & We'll get back to you soon!
Request for Quote