How Ecommerce Store Personalization grows the Shopping Experience, Sales & Loyalty?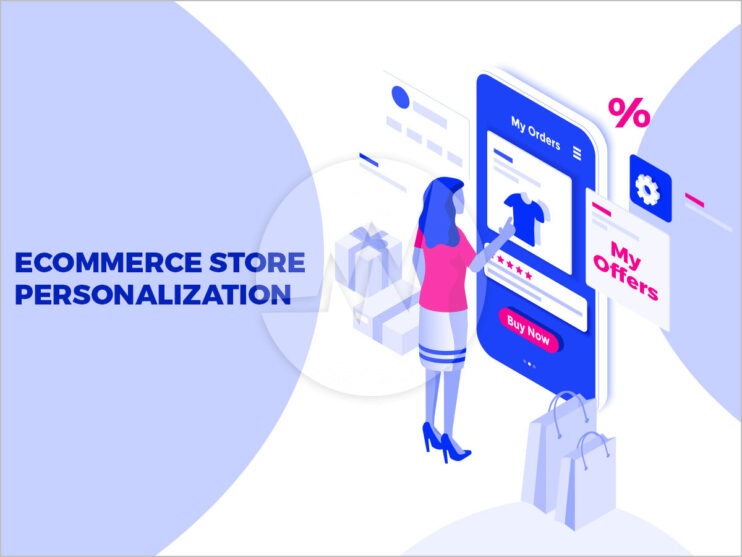 The topic of personalization in ecommerce store is widespread but is still in its beginning. Ecommerce Store is become the central point of contact for their customers. Users want an individual offer; the boring digital store is no longer enough to convince potential customers of their own products. It is time for retailers to create more original ecommerce store and see them as their own ecosystems.
Is personalization in ecommerce store truly worthwhile?
Nowadays, creating and operating an ecommerce store alone is no longer enough to be successful online. It is much more about offering personalization to the customer. The more precisely the offer fits the customer, the higher the likelihood of conversion. The customers who go online to find a specific product. Anyone who is offered a completely wrong product on the way to making a purchase decision will probably leave the ecommerce store quickly and look elsewhere. That's why personalization is so important in ecommerce store to offer their customers exactly what they're looking for.
What options does a personalization offer in ecommerce store?
Studies have shown that a personal address with first and / or last name after logging into a store is perceived as positive by many users. There are also other effective options for personalization in ecommerce store.
Personalization in gender:
Classic gender segregation is a thing of the past in our modern society. However, it can be very useful when personalizing ecommerce store or website. After the visit and the first product selection, the ecommerce store remembers the decision and offers men or women the right offers next time. This results in the possibility of a personalized homepage: You can only make the most individually tailored offers and make optimal use of the entire space on the homepage. The profit in terms of ecommerce personalization is obvious:
Individual approach to the customer
Optimized presentation of the offer
Basis of surfing behaviour:
The surfing behaviour of users can be analysed based on the customer journey. In this way, retailers can find out which products or categories the customer has looked at and align their range of goods accordingly with these interests. Also, very specific product recommendations can play out.
Retargeting:
With retargeting, user behaviour within the ecommerce store is analysed and suitable advertisements are displayed on external pages. Retailers offer products that customers have already viewed and products that could be a good alternative. The principle is very simple: If goods or services were viewed particularly frequently, this indicates increased interest and a certain intention to buy. The chances that the prospect will become a customer are likely and will increase if you offer the potential customer appropriate offers from your side.
Personalized pricing:
Even the prices of a product can now be personalized. A / B testing is used to determine what a user is willing to pay for a specific product based on a user's past buying behaviour. In this way, individual offers can be made, which contributes to increasing the conversion rate.
Meet your customers
One word has got around by now: If you have ecommerce store, you know that certain data must disclose for personal offers. Now that the new General Data Protection Regulation has come out, customers must be sufficiently informed.
The following applies to online store operators:
An appealing store design attracts visitors and, among other things, ensures a longer stay.
Customer come back when they satisfied with the offer and service.
Transparent communication rounds off a professional appearance.
Traders should always tell their customers exactly what data they are collecting and for what purposes they are doing it.
Of course, there must always be the option of refusing to provide information.
Would you like to meet your customers with content that corresponds to their interests and thus increase your conversion rate? An appealing ecommerce store design is the first requirement. Target group-specific content can be disseminated with competent email marketing campaigns and published on dynamic landing pages. Get support from our professional web development agency and get advice on how to design your ecommerce website or store individually, improve the customer experience and pick up your customers exactly where you are with personalized offers.
If you are looking to reinvent ecommerce store personalization, new marketing opportunities for your existing online store, revamp your existing online store, or want to create a new online store, Please explore our ecommerce solutions! We also provide ecommerce website maintenance services, online store maintenance services and more. For more information, Please visit our website maintenance services!
If you have any questions or would like to know more about how Skynet Technologies can help your business to reach one step ahead, Reach out us through submit form & We'll get back to you soon!
Request for Quote