Ecommerce Usability Best Practices – The Complete Guide!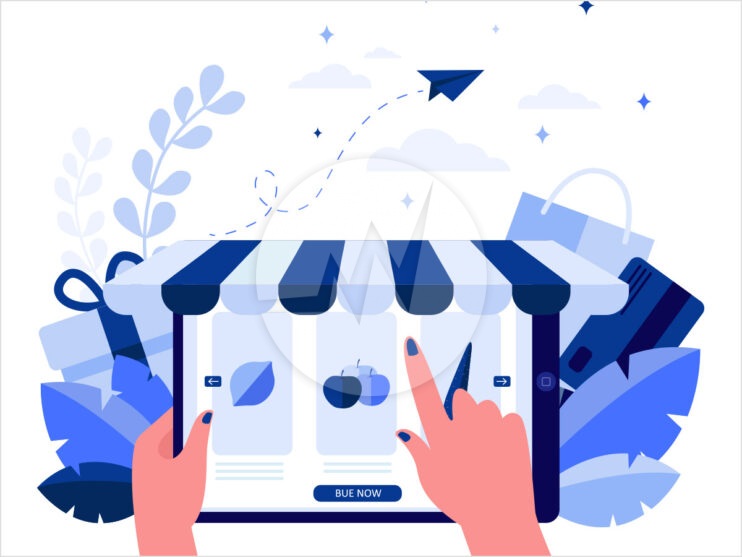 Usability is an integral part of holistic SEO. Influence factors such as:
Bounce rate
Time on the page
Conversion rate
and many of these metrics influence the SEO of your website. For all sites, optimising usability is important, but even more so for ecommerce sites. Check out the guide on how user experience and SEO can boost your Website Conversion Rate.
User testing is one way to optimize your ecommerce site, but a lot can be done simply by looking at best practices, comparing them to your site, and making improvements. This article help to ecommerce websites walks you through the testing process and goes over everything you need to give your visitors the best possible experience.
Ecommerce Usability Best Practices
Focus on your target audience
The first step in ecommerce usability, even before setting up the graphics, is to understand the needs of your target audience. You need to investigate the search intent. Are your potential customers looking for the best deal or are they interested in reading a dozen reviews before they buy? Are there any cultural differences that you need to take into consideration? These things determine the configuration and layout of your store's home page. Do you need to highlight items on sale? Are you targeting a particular niche? If so, it will need to be clarified from the start.
If one of the pillars of your mission is to provide the best possible price, the sales banner should probably be the most prominent feature on your home page. But if you sell high-quality products that people are willing to pay a little more for, feelings and emotions should be your focus. You can use larger images and focus on the main features and benefits of the product.
Usability of the ecommerce website homepage
Have you ever looked closely at the home page of your ecommerce site?
Chances are you've picked a theme that your designer introduced you to and implemented with the options available. While most of these themes are well designed and set with the user in mind, they may not be the best for your particular target audience.
Call to action on the ecommerce store home page
Your homepage's job is to guide the visitor to your products. Your ecommerce store home page shouldn't necessarily be set with SEO in mind, but should instead focus on the user. This also means that you will need to create a killer call to action on that home page.
Not having a good CTA (call to action) is one of the most common SEO mistakes.
Here are some helpful tips for setting up your call to action:
Make sure the design stands out. Use a different button color or shape.
Make sure it looks like a button. No ghost buttons!
Write live text, so your button doesn't just have to say "Submit" but rather a variation of "buy our stuff."
Use lots of white space around it or reduce clutter.
Using a Hero image is a popular strategy and it is for good reason: it creates an atmosphere.
Do not use sliders.
Once you've welcomed the visitor to your website, you can guide them where you want them to shop: product pages. Before tackling this part, let's see how to optimize internal search and category/destination pages.
Advanced Search
Advanced search is the most important navigation option for your ecommerce store and you should optimize it as much as possible. You will notice that major brands and ecommerce stores focus a lot on their advance research. The explanation is simple: You can buy it if you can find the product you're looking for!
In addition to optimizing the advance search option, you need to make sure your search results pages are targeted and offer a great overview of the results. You need to show the price and even an "Add to Cart" button next to the product name and image, and a comparison option might come in handy.
Filter options
After the search query, online clothing stores will allow you to filter by size, gender, color, age, brand, etc. Filtering options like these or sorting by price or availability will help your visitors to find the product they want, as quickly as possible.
Conclusion
Ecommerce Usability is a Job in Its own. Work hard to optimize the usability of your ecommerce site. You will find that a better user experience will take your ecommerce store's SEO and conversion to the next level.
If you are looking for marketing opportunities for your existing ecommerce store or want to create a new ecommerce store or require any type of ecommerce solutions, Please explore our ecommerce solutions! We also provide ecommerce website maintenance services, online store maintenance services and more. For more information, Please visit our ecommerce maintenance services!
If you have any questions or would like to know more about how Skynet Technologies can help your business to reach one step ahead, Reach out us through submit form & We'll get back to you soon!
Request for Quote