7 Advanced Tips Your Social Media Marketing Agency Should Use!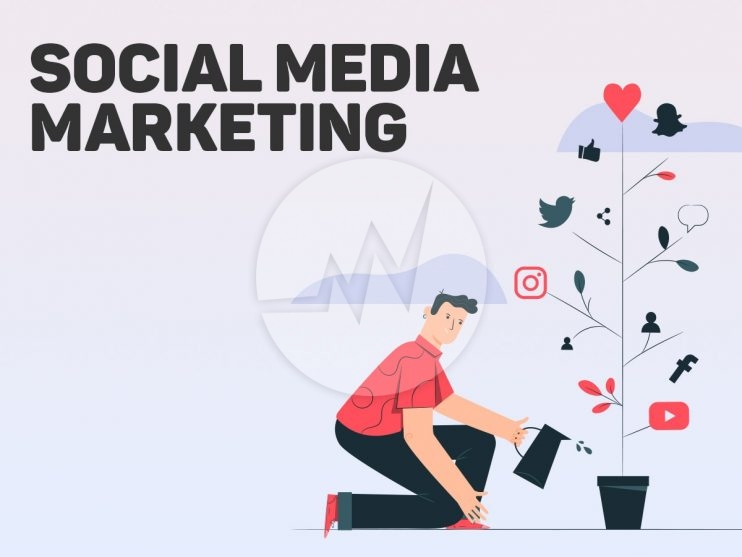 The rise of social media is evident and has become an extremely important marketing medium for companies. Although access to social media platforms is easy, it does not mean that devising a social media marketing campaign will be easier too. No! Unlike a person who easily access social media and enjoy the different posts, social media marketing is tough.
To outreach the maximum audience on social media and to generate brand awareness, the companies need proper and streamlined marketing tactics. There is no shortcut to success, a company must invest time and effort in marketing. Doing social media right needs patience and time.
If a business wants to market its products on social media without spending the necessary time and with no well thought plan, then they are at the risk of spinning its wheels. Thus, to avoid such issues and for an organized marketing plan, a business hires a best marketing agency to do social media right for their business.
From advertising to dedicated content creation or community management, agencies can handle a multitude of responsibilities. An agency has a team of experts and strategies to make a business's social media campaign successful. Being a marketing agency, you have huge responsibilities on your shoulders. Here are some advanced tips to help you make new strategies for your clients.
Advanced tips that your agency should use to boost the social media marketing campaigns
Work on realistic goals
Discuss the business goals with your clients and eliminate the un-attainable objectives. Many a time you put effort and time to achieve such goals that are next to impossible to achieve. Make sure that the business goals of your client are specific, measurable, attainable, relevant, and time-bound. The SMART goals support your campaigns, and you help your clients to achieve what they desired.
Try different approaches for each platform
Avoid making the same social media marketing strategy for every social media platform. Each platform has its unique set of rules and a specific audience pocket. So, optimize the websites as per the platform's rules. For example, Twitter works well for short messages, whereas Facebook and LinkedIn respond perfectly to long posts. You can give a short idea about your Facebook or LinkedIn posts on Twitter including links to the posts.
For image or picture posts, Instagram, Pinterest, and Facebook are good choices. So, you must make different marketing campaigns for each platform and to avoid the mess and respond to every post, do not publish too many posts at a time. It will dilute the visibility of each post.
Focus on the most relevant metrics
Businesses are in the race for social presence. Being a social media marketing agency, you must make your client's brand famous across the platforms and enhance the number of followers. We have seen many social media accounts have huge followers despite having an average product performance. They are all fake followers. Unfortunately, social analytics has vagueness, they can be different and unreal for different businesses.
Thus, the follower metric can have less value than other metrics. For example, your client may have a goal of brand awareness, then Post Reach is the relevant statistic to know how far your content is reaching across all the platforms.
Engaging content should be your aim post to attract increasingly targeted audiences. The engaging posts increase the interactions between people and the business owner if the content resounds to them.
The metrics you should focus on are:
Increase brand awareness
Enhance community engagement
Improve web traffic
Increase brand advocacy
Generate sales and leads
Grow influencer marketing, etc.
Analyze the correct audience of your client on social media
There is a certain reason; experts have said the 'follower' metric is a vanity metric. Any random person can follow a business's social media account but how many of them are interested in their posts and products? Very few!!
This is the biggest problem of buying fake followers, they are hardly interested in the business's activities. Such fake followers certainly cannot convert into future customers. They are of no value, just a number associated with an account.
Therefore, decide the audience according to your client's product niche. For example, if your client is selling beauty and makeup products, then the target audience should be young girls and women.
To analyze the audience's demography, you have social media listening tool. This shows the demographics of your followers and the other people who are discussing your products on their social media accounts. Social media analytics software can aid you to know more detailed information about the audience.
The reports from these social analytics tools tell who all users are engaged in your posts and recommend your client's products by using hashtags. You can use the relevant hashtags and keywords to boost the post accordingly.
Also, you can check with your client about their successful products and check the analysis of those products to find out the exact demography of their audience. Use all the information to pin down the audience on social media.
Plan the content type with your client
Social media is not a marketplace, thus ensure you are not posting content with heavy marketing or promotional material. A social media post ought to have some entertaining stuff with information and a little marketing material. A balanced content engages the audience and gains you more responses. Optimizing correct content for your client's target audience earns a more genuine social media reputation.
Give your social tools access to clients for content approval
You should always take the client's pre-approval for bulk content to publish on different platforms. A content calendar planning to publish the content, vanishes the chance of delay in content publishing due to the unavailability of the concerned authority. Also, the content can be housed in a library for quick access to any of the published or unpublished content.
By giving access to your social tools, you invite your clients to check the content and workflow regularly. Moreover, they can check the reports of social media campaigns by accessing your social tools.
Pull competition data
Social media listening tools can help you to get an important insight into the data of your client's competition. You can know how often a brand gets mentioned in social shares, the impression volume, the general sentiments around the brand, etc. Using all this information, you can work to improve the campaign and increase the audience growth, message volume, response rate, etc. for your client.
So, these are a few tips you can use to provide bang-on results to your clients.
The hindrance an agency faces frequently
Develop such strategies that support clients' goals.
Identifying and understanding the target audience of a client.
Monitoring the competition of the client.
Measuring ROI.
Aligning the strategies with other sections of the business.
And some others.
Every social media marketing agency faces some or other above-mentioned issue. Mearing ROI is the key issue. Other digital channels like paid search, email marketing, or SEO show a clear revenue generation path, whereas social media marketing needs huge patience and time to see some growth in ROI. To create new additional opportunities combine different digital marketing channels.
Wrapping-up
The job of a social media marketing agency is extremely critical because you must provide solutions to clients as per their expectations with or without proper available data. Once your social media campaign takes off, you review them regularly and keep on checking the reports.
Look closely at all the KPIs and monitor if you have succeeded in achieving the desired results for the clients or not. Also, with changing market trends, you should find new ways to optimize social media campaigns for clients. This way you will surely reach the next level of optimizing social media solutions for your clients.
Are you looking for social media marketing, content marketing strategies, search engine optimization services, digital marketing services, PPC campaign management services and more? Skynet Technologies is a full-service SEO agency meets every business need from start-ups, medium to large business and corporations.
If you have any questions or would like to know more about how Skynet Technologies can help your business to reach one step ahead, Reach out us through submit form & We'll get back to you soon!
Request for Quote