Salesforce Launched the First Low-Code Blockchain Platform for CRM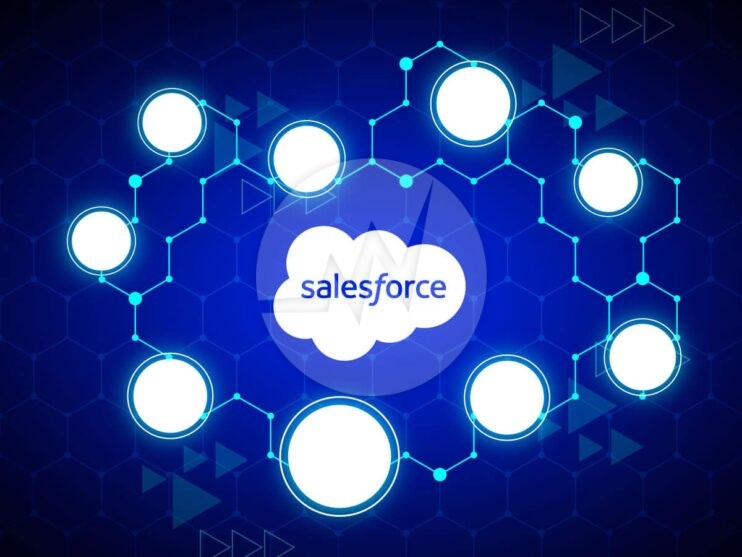 On May 29, 2019, Salesforce introduced its new and first Low Code Blockchain platform for CRM at the fourth annual TrailheaDX developer conference.
Salesforce Blockchain platform allows enterprises and corporates to build trusted partner networks that shared verified, distribute data sets. Salesforce Blockchain enables the organization to create and manage Blockchain networks, workflows, contracts and apps with some clicks. No more complex coding requires. Salesforce First Low code Blockchain platform for CRM helps organizations, enterprise and corporates to enhance trust, transparency and turnaround of the business.
Give entirely new customer experience with the world's #1 CRM platform. Bret Taylor, President and Chief Product Officer of Salesforce said that "We help companies build for the future by making breakthrough technology accessible and easy to use—today we are doing just that with Salesforce Blockchain".
Why Your Business Should Opt for Salesforce Blockchain?
With Salesforce Blockchain organization, enterprise and corporates can build a new ecosystem and achieve the next level of interconnectivity through trusted partner networks.
Salesforce Blockchain is one stop solution in all industry for different use cases such as tracking, verification, authentication and credentialing of goods or services.
Salesforce Blockchain opens new opportunities for small to large enterprises or corporates to build new business processes to enhance sales, services, marketing and productivity of a business.
Salesforce Blockchain saves the unnecessary level of cost and efficiencies by delivering a distributed ledger that saves, traces and authenticates data across every partner or network.
Skynet Technologies is a specialized Salesforce Development Company offering highly customized and robust Salesforce CRM development services for small to large enterprises, corporates, governments, web development agencies, web firms and any size and type of businesses.
We have a team of in-house, certified and dedicated Salesforce Developers having years of experience and in-depth technical expertise in working with different Salesforce products such as Sales Cloud, Service Cloud, Marketing Cloud, Commerce Cloud, AppExchange, Lightning development as per business requirements. We are customized various legacy salesforce system as per business requirements and also build completely fresh Salesforce modules from scratch.
We provide Onshore & Offshore Outsourcing and White Label salesforce CRM development and Salesforce Maintenance services to customers from USA, Australia, New Zealand, and worldwide.
Whether you need just a one-time or ongoing salesforce development and maintenance services, our flexible and round-the-clock team of certified Salesforce developers are available on hourly, monthly and fixed cost basis.
We offer Salesforce Blockchain CRM, Sales Cloud Service and other Related Web Development Services for any size of business. We also provide Salesforce Maintenance Services, Salesforce Migration Services and Salesforce Application Security Audit. For More Information, Please Visit Our Salesforce Maintenance Services!
If you have any questions or would like to know more about how Skynet Technologies can help your business to reach one step ahead, Reach out us through submit form & We'll get back to you soon!
Request for Quote