Don't miss to check these things before you hire PHP Developers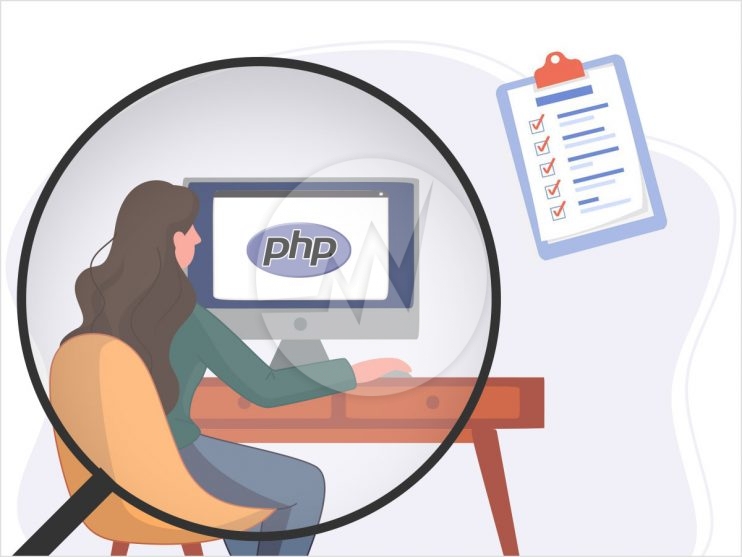 Hiring an ideal candidate for your work is like finding a needle in a haystack. The same goes to your search for a PHP developer. There came a time when people thought that this technology has gone obsolete. But it made a roaring comeback, and the demand for its professionals also thrived.
You would be astonished to know that PHP powers a massive share of 79.1 % out of all the websites on the web.
Shocked! Well, the technology speaks for itself!
For someone dealing with website development projects may understand what struggle goes into finding an ideal PHP developer. This professional holds the power to turn a dream into reality.
You may desire to find a candidate that may fulfil all your requirements, but given different necessities at each place, you may hustle at the beginning.
But, worry not. Drop the stress right away, as we have listed down the entire checklist to hire PHP developers. Let's get started.
Beginner v/s Experienced PHP Developers
You may find candidates who lie in the category of beginner, mid-level, to highly experienced.
Beginner: A beginner with 0-2 years of experience.
Mid-level: A candidate with 2-4 years of experience.
Experienced: A candidate with 4+ years of experience.
Which one to choose?
The answer may vary depending upon the project, organization, budget, and others at your place.
Your best bet will be the person who has exclusive experience in the project niche that you want the candidate to work on.
Make sure all your unique requirements are met with the candidate experience. This way, you don't have to invest much time in training them.
Keep the skillset required in your all projects at priority. This way, you would not have to hustle while assigning them to any upcoming projects.
Technical Proficiency
It is the most crucial factor you should consider while evaluating a PHP developer. You need to asses for their Coding skills, Programming and analytical abilities, Proficiency in HTML, AJAX, JavaScript, MySQL, XML, Hacking and Security issues handling, technical skills certification, Code troubleshooting, Back-end working experience for an improved app experience, Knowledge of various frameworks like CodeIgniter, Cake Php, Laravel, Symfony, and others.
Apart from these, check for the candidate's knowledge of working with various databases, available plugins, hosting solutions, and more.
Other questions that you can ask the candidate in this segment are:
What is your practical experience in PHP web development?
Elaborate the projects have you worked on in the past? Give us an insight into the project that was the most interesting one for you in all?
What creative additions have you implemented in your last projects?
What are the challenges you face while working as a PHP developer?
This questionnaire will get you a thorough understanding of the PHP developers you are interviewing.
Freelancer v/s Full time PHP Developers
Budget constraints, engagement level, expertise are some parameters that require a greater thought on choosing the type of PHP developer you want to hire.
Working with a freelancer will work well in case you have a limited budget and an easy-going project. This choice may not work well when you have a complex and long-term project on hand that requires deep engagement and extensive expertise. In such a case, full-time PHP developers will be your best bet.
If you are still hustling on which one to hire, start by making a list of boons and banes for each. It can go like budget, and short-term projects fit the cons of a freelancer, but high participation will be compromised with the same. In the case of a full-time PHP developer, you will have to pay a decent salary, but you can also expect high participation and dedicated working hours from the same.
Sample work for review
Well, this works like a magic wand in your talent hunt. You can either ask the candidate to do a small sample work for you or ask about their past work samples. It helps in offering you a clear understanding of the proficiency of the candidate.
You can check for their technical knowledge and experience easily and match the same with their portfolio to be sure. Assign the sample work based on the experience level of the candidate you are hiring. A fresher may not be able to tackle a complex project. So, make sure to match the experience and sample work level to get the work done in one go.
Hiring Process of PHP Developers
For a PHP development company, the hiring process is done through various sources. Some look for talents via in-house management teams, while others outsource to agencies to get them the right candidate.
Many companies often take recommendations from their employee that is also a cost-effective and efficient solution in itself. Given the requirements, resources, budget, and likewise parameters, choose a hiring method that hits the bull's eye at once.
All set to get your desired PHP developers!
We hope you got the entire checklist to get started with no worries. It's important to choose the right candidate as you would be handing over a huge responsibility to them. Make sure that your organization's goals align with that of the PHP developer you are hiring. So, what is the delay for! Gear up and start your hunt for your ideal PHP developer!
If you are looking for PHP web development, PHP application development or any kind of PHP web solutions services, Please Explore our PHP development services! We also provide a complete and regular PHP web maintenance service from a small content update, bug fixing, troubleshooting, critical security updates, SSL certification, module configuration, installation to version upgrades and much more.
If you have any questions or would like to know more about how Skynet Technologies can help your business to reach one step ahead, Reach out us through submit form & We'll get back to you soon!
Request for Quote