Setting up your Gmail Account in Microsoft Outlook Express
This tutorial shows you how to set up Microsoft Outlook 2007 to work with your Gmail account. This tutorial focuses on setting up Microsoft Outlook 2007, but these settings are similar in other versions of Microsoft Outlook Express. You can set up previous versions of Microsoft Outlook Express by using the settings in this tutorial.
To Set Up Your Gmail Account in Microsoft Outlook Express
First we need to make sure your Gmail account is set up to enable POP (Post Office Protocol). In Gmail just go to mail settings and choose the Forwarding and POP tab. Click on one of the options to enable POP.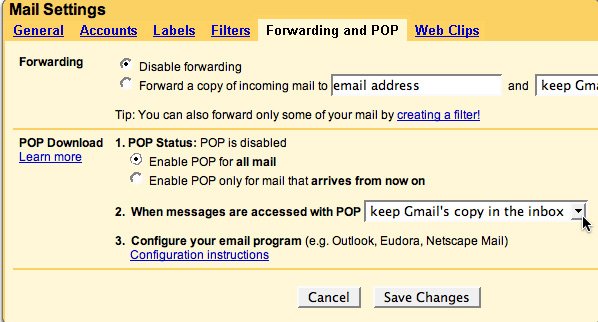 Update: Note the drop-down that says what to do when mail is accessed with POP3. Please do NOT change this to "Delete".
Click on Save Changes Button
1. Start Outlook Express. Go to Tool -> Accounts.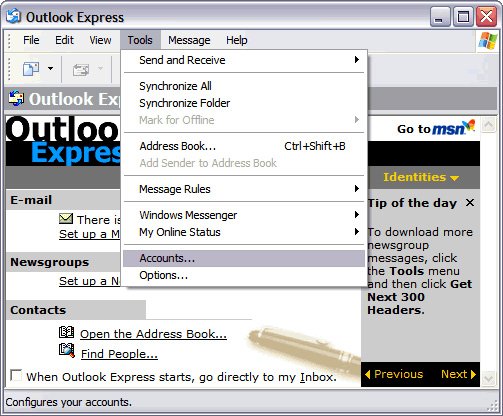 2. In the Internet Accounts pop-up window, click on Add -> Mail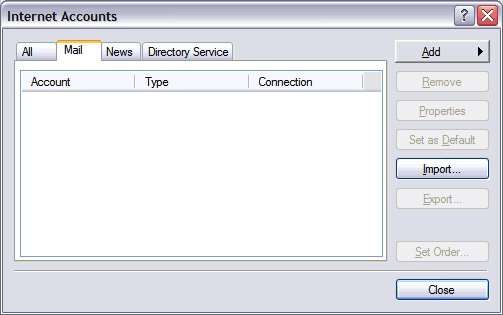 3. You now need to give a name to this account. Click on the Next button.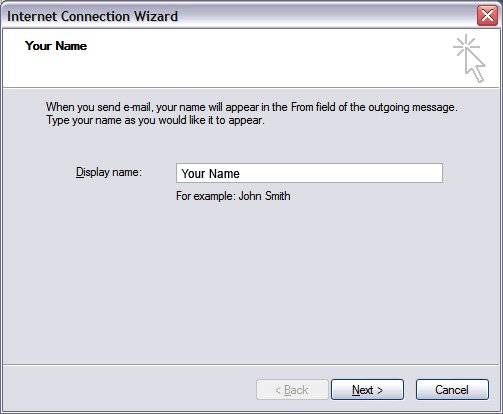 4. You will now be asked your Gmail email address. Be sure to enter this correctly and then click on the Next button.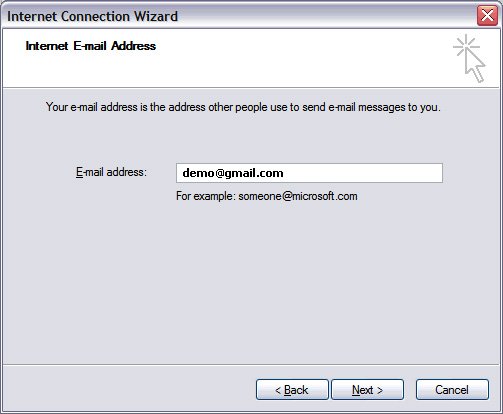 5. The next step is to provide the Outlook Express email client the incoming and outgoing email server details for Gmail. These are:
Incoming Email Server: pop.gmail.com
Outgoing Email Server: smtp.gmail.com
Make sure that you have selected the POP3 option in the My incoming email server is. Click on the Next button when done.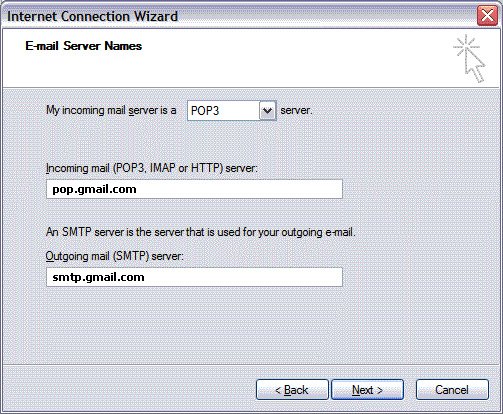 6. We will now enter the username and password of your Gmail account in Outlook Express. Click on the Remember password checkbox if it's not already checked. Click on the Next button when done.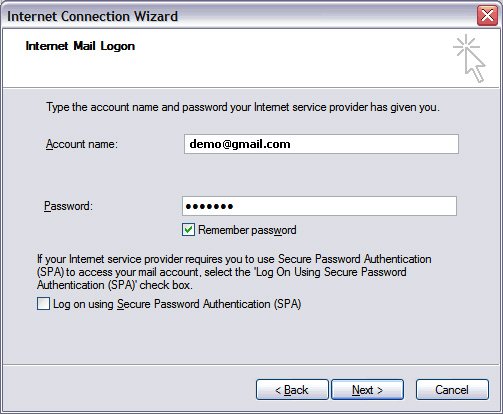 By this time you have given all the information to Outlook Express to set up your Gmail account on the program and so you get a congratulatory message. Click on the Finish button.
However, we are not done yet and need to configure a few more things.
7. Double-click on the Gmail email account you have just configured in Outlook Express. You can also select it and click on the "Properties" button. Refer image below.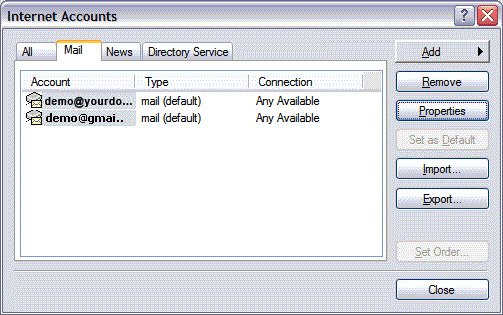 8. The "Properties window" is now displayed. Go to the Advanced tab and check the checkbox in front of This server requires a secure connection (SSL). The Incoming mail (POP3): field automatically changes to a value of 995. Click on the Apply button when done. Refer image below esp. the portion marked in the red box.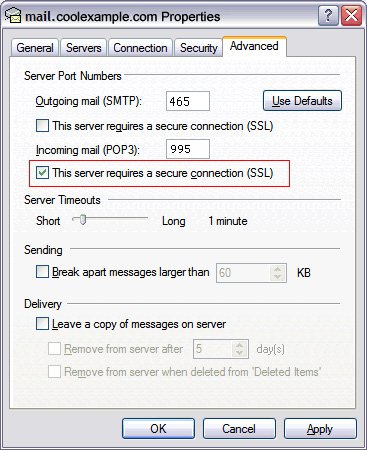 It is now time for you to test the Gmail account configured in Outlook Express. If you had selected the option of enabling POP at Gmail for only new messages, send a test message to your Gmail account from another email address.