Setting up your E-mail Account in Outlook
This tutorial shows you how to set up Apple Mail to work with your Gmail account.
To Set Up Your Gmail Account in Apple Mail 3.0
1. First we need to make sure your gmail account is set up to enable POP (Post Office Protocol). In Gmail just go to mail settings and choose the Forwarding and POP tab. Click on one of the options to enable POP.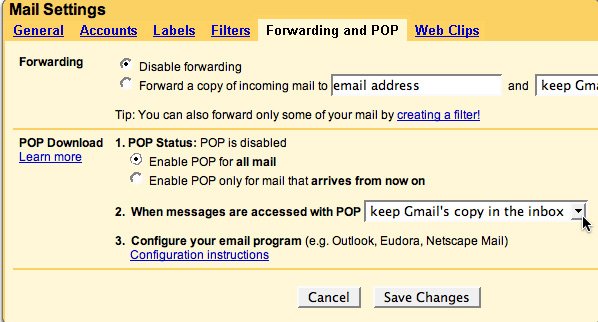 Update: Note the drop-down that says what to do when mail is accessed with POP3. Please do NOT change this to "Delete".
Click on Save Changes Button
2. Open Apple Mail.
3. Click Mail, and select Preferences...
4. Open the Accounts tab, and click the plus sign (+) along the bottom to add a new account.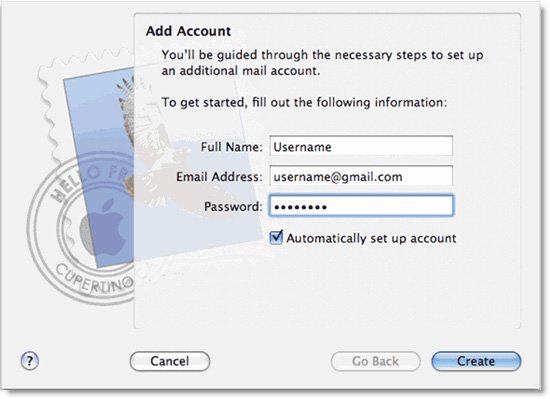 5. Enter your name in the Full Name: field.
6. Enter your Gmail address in the Email Address: field.
7. Enter your Gmail password in the Password: field.
8. Check the box next to Automatically set up your account.
9. Click on Create.
10. Now you're done! Your settings should now look like this: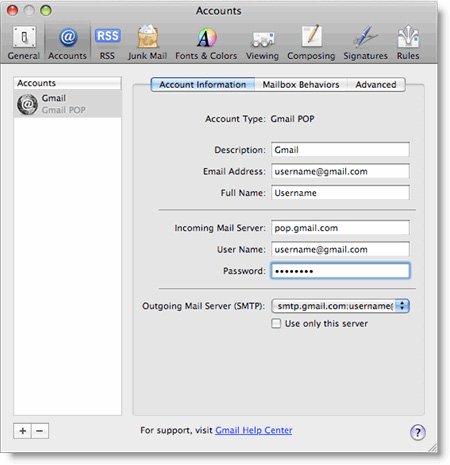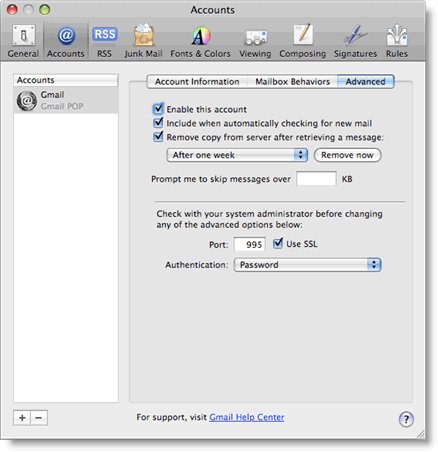 You're done configuring your client to send and retrieve Gmail messages.