Junk Food Jamnagar
In Jamnagar, you will find varied types of Food, ranging from the local junk food to the continental cuisine.
Jamnagar people love to eat, so here one finds quite a many food joints scattered all around the city, they maybe a hawker with foods on display in his larry or a small shop selling food to the huge waiting list of people.
Sundays are the days when mostly people go out to have fun in Jamnagar. Fun in Jamnagar means going out for a long drive or making an 8 around the city,.(going around the lake & Pratap Palace Area). and visiting this larrys and eating the hot & tasty food. On the lake there are so many joints for this kind of junk foods. There are also Fresh Fruit sellers who juice them in front of you and if you specify, then serve them without adding the spices and ice.
The Local Favorite Junk foods are :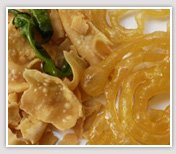 Gathiya & Jalebi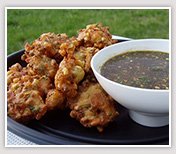 Bhajiya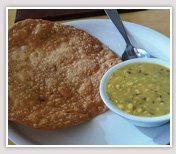 Dal Pakwan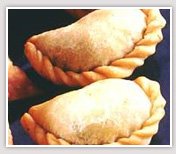 Gughra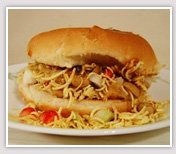 Dabeli bread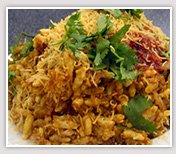 Bhel Puri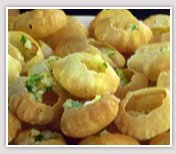 Pani Puri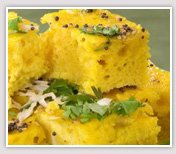 Dhokla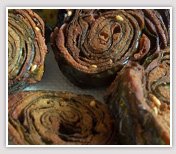 Ras Patra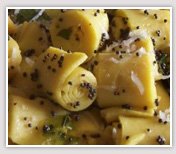 Khandavi Rolls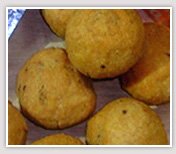 Jamnagari Kachori
Gathiya
Bhajia
Pakwan
Gughra
Dabeli Bread
Bhel Puri
Pani Puri
american makaai
Katka Bread
Jotta Bread (very very spicy)
Bhaji Cone
Dhokla
Ras Patra
Khandvi
Daal Puri
Chana Masale
Dry Fruit Kachoris
Before eating, one should check the spiciness of the food item.
Talking about eating spicy food, here is something which i came across on the net.:
"A number of studies have claimed that the reaction of pain receptors to the hotter ingredients in curries, even a Korma, leads to the body's release of endorphins and combined with the complex sensorary reaction to the variety of spices and flavours, a natural high is achieved that causes subsequent cravings, often followed by addiction and a desire to move on to hotter curries. Defining this as "an addiction" is contested by many researchers".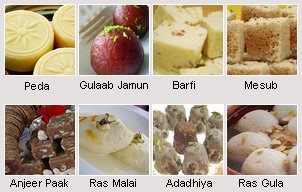 The Local Favorite Sweets are :
Peda
Gulaab Jamun
Barfi
Mesub
Dry fruit Kachori
Anjeer Paak
Ras Malai
Adadhiya
Ras Gulla
The Sweet Shops in Jamnagar are many, but the oldest running and doing good business are:
H.J Vyas, Shrikhand Samrat, Travadi Sweets, Trikam Bechar, Valabhdas Pedawala.
These places are quite famous, ask anyone and they will tell you the way, then you can reach there and eat to your hearts content and take some along for gifting.