Connectivity and Logistics
By Road:
Jamnagar has a well-established road link to various cities of Gujarat like Rajkot, Porbundar, Bhuj, Bhavnagar, Ahmedabad, Baroda and Surat.
Bus: ST buses go hourly to Rajkot and every 30 minutes to Junagadh; other buses go to Dwarka, Porbandar, Bhuj and Ahmedabad and other places of Gujarat.
There are various private bus companies having modern buses in good condition and which are air conditioned; plying between Rajkot, Ahmedabad, Baroda, Bhuj, Mandvi, Surat, Mumbai, etc
By Rail: Jamnagar Railway Station is well connected with Mumbai, Ahmedabad, Delhi, Calcutta and other important cities of India through regular trains.
The Saurashtra Mail and the Saurashtra Express are the popular trains that run between Jamnagar and Mumbai. Inter City Train Between Jamnagar and Ahmedabad leaves in the early morning. There are also trains to Dwarka.
You can check the Indian Railways webpage for Station to Station inquiry by clicking here:
By Air: Jamnagar Airport 10 km. The Jamnagar airport has a daily Indian Airlines flight connecting with Mumbai.
Rajkot (1.5 hours drive from Jamnagar has 2 Indian Airlines flights & 2 Jet Airways flights everyday. Click here to inquire about flights..
Local Logistics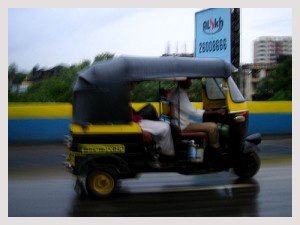 Auto-rickshaws: Auto rickshaws are available in Jamnagar for covering shorter distances within the city.
Taxis: Taxis are widely used in Jamnagar for commuting outside the city, contact the Front office of the hotel where you stay, they will arrange, or you can go directly to the Taxi stand near S.T. Bus stand to hire them.
Motorcycle: If you wish to travel around Jamnagar on a motorcycle
Anything in Jamnagar city is within 10 minutes travelling distance...